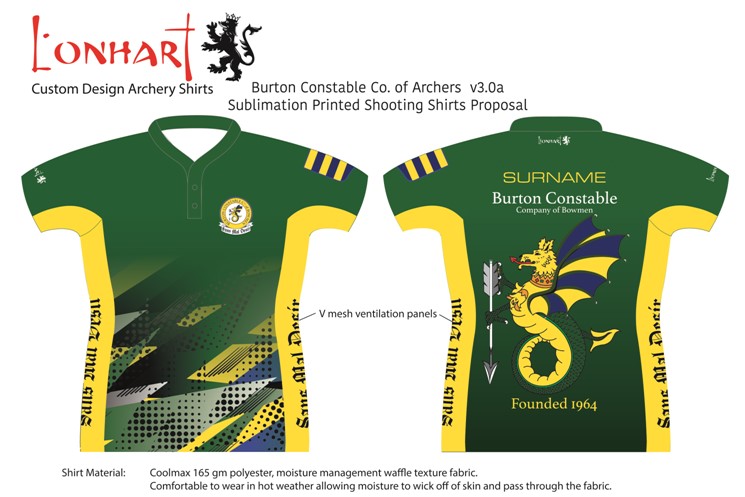 HOW TO ORDER
If you would like to order one or more 2024 club shirts you need to fill in an order form and hand it in with payment to Paula Smith or Paul Benson.
A shirt sizing information sheet and the order form can be downloaded from the website.  Go to CLOTHING in the MEMBERS area.
There are also paper copies of both sheets on the notice board in the club house.
AUTUMN TARGET SHOOT 12th November 2023.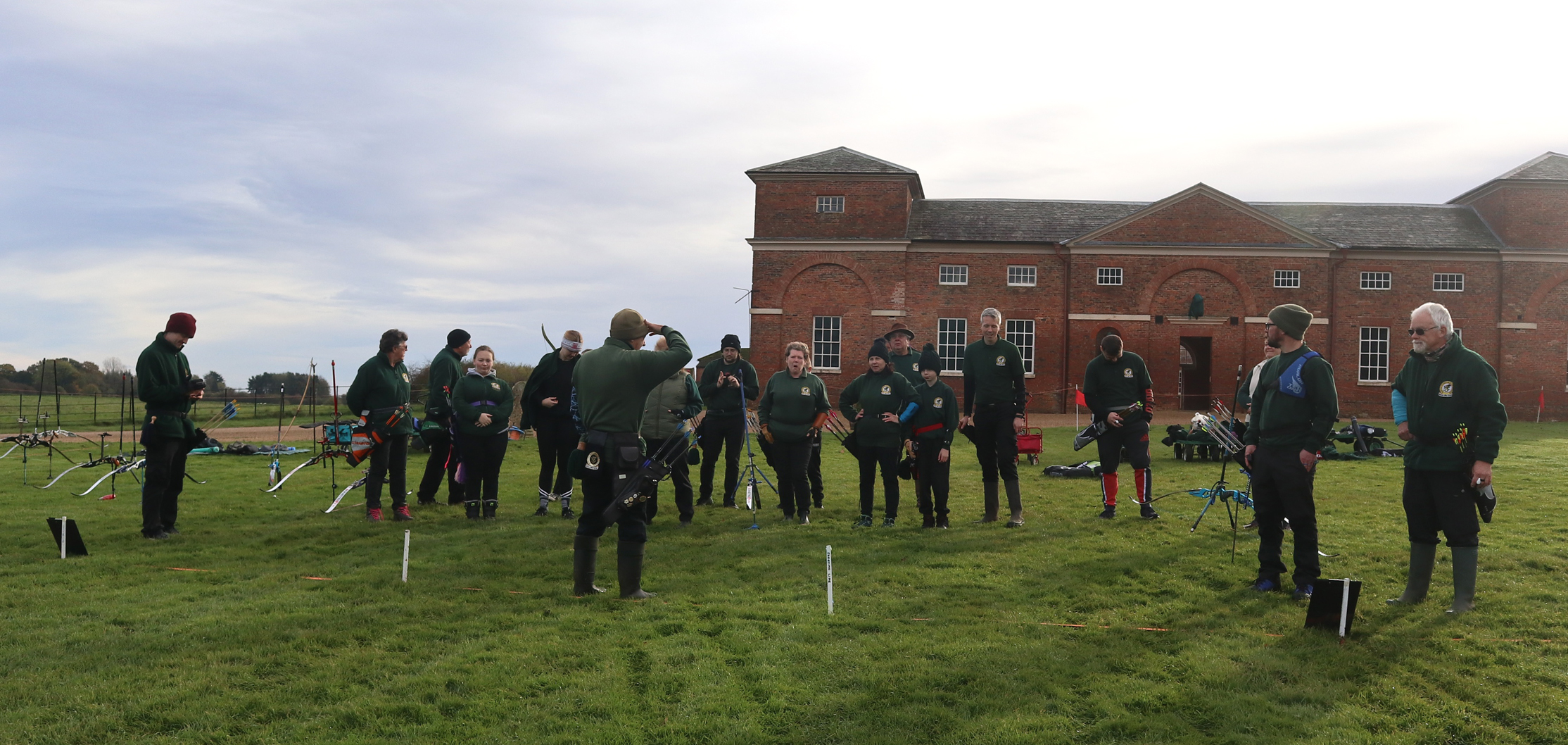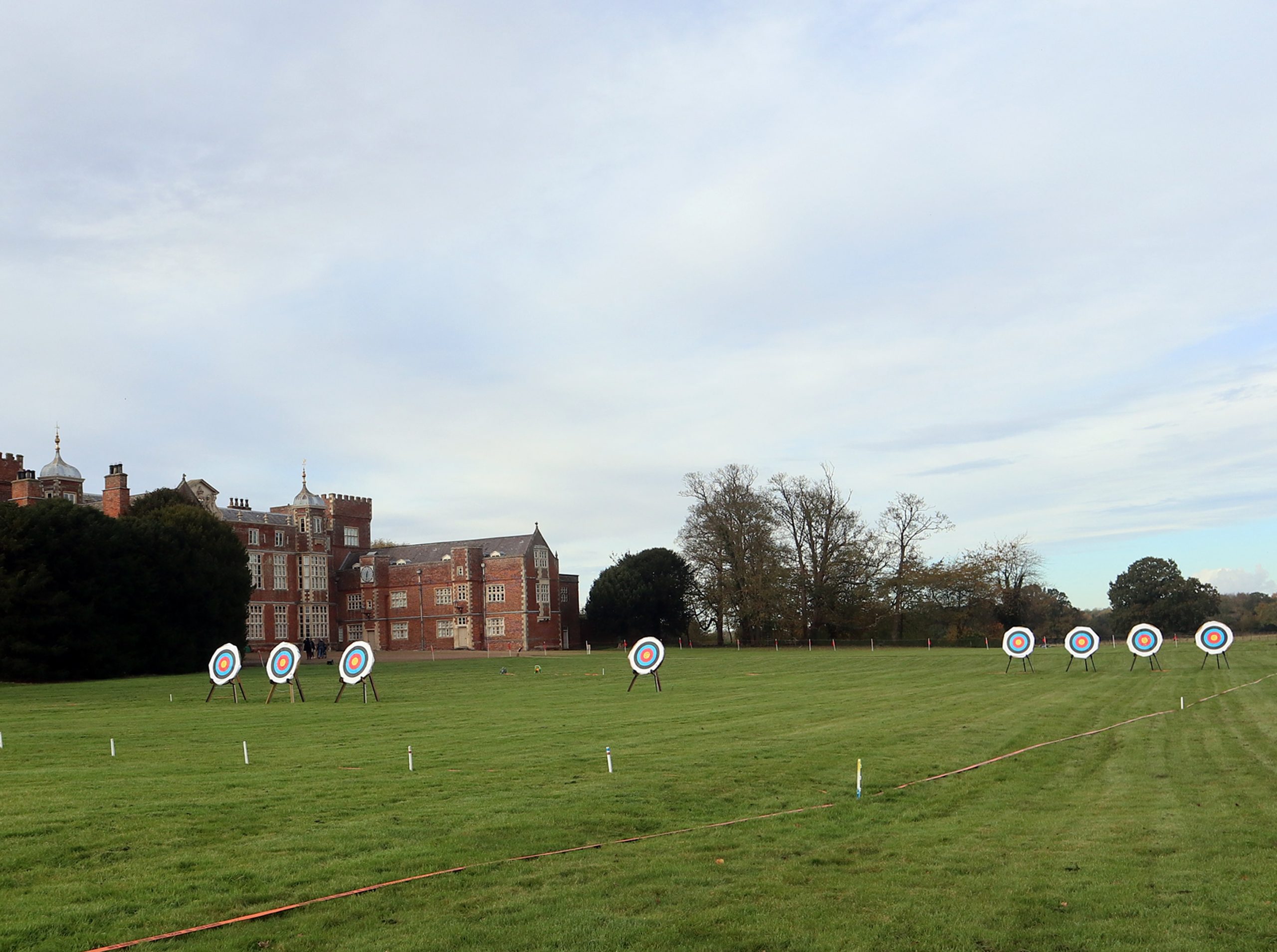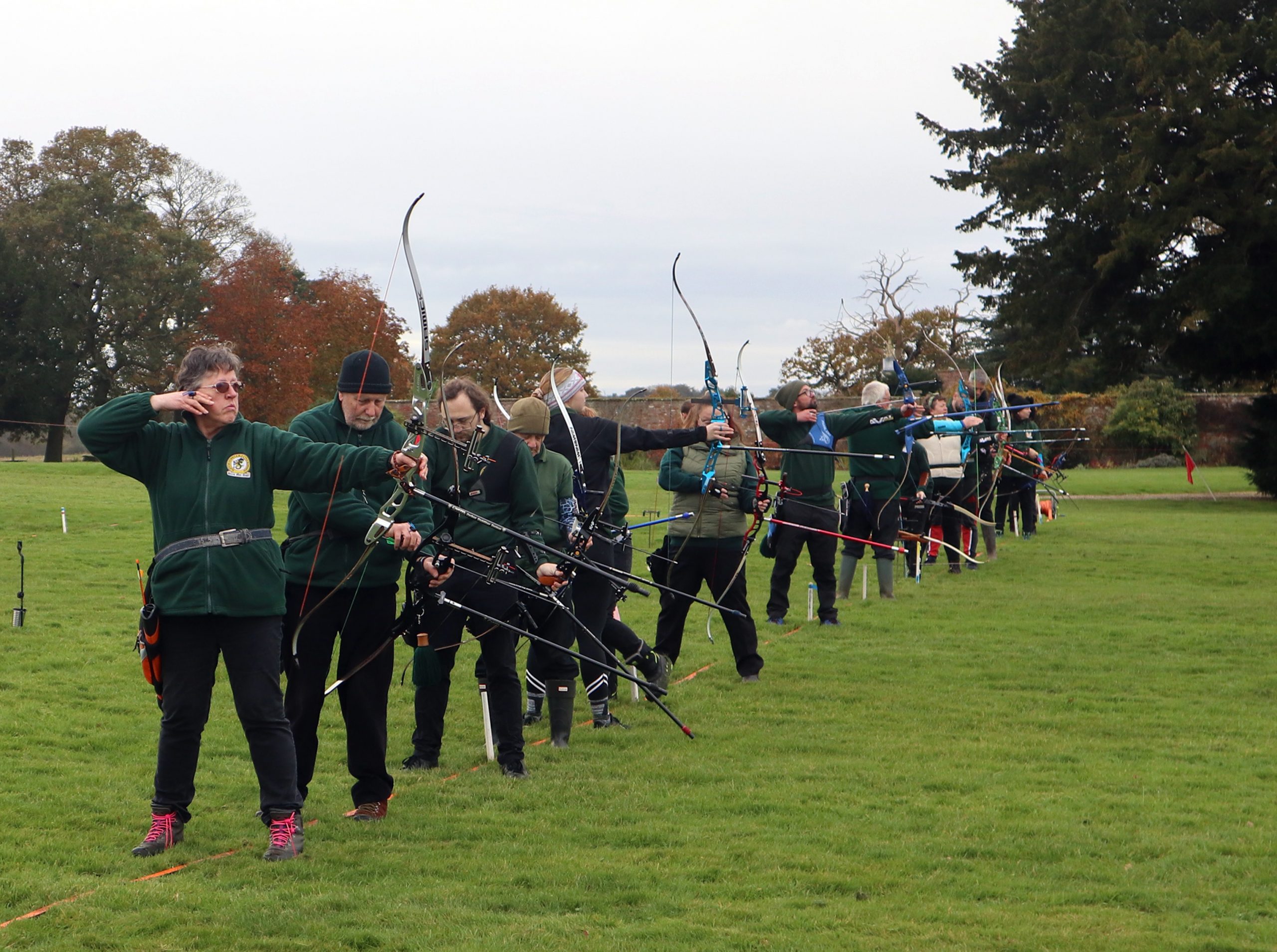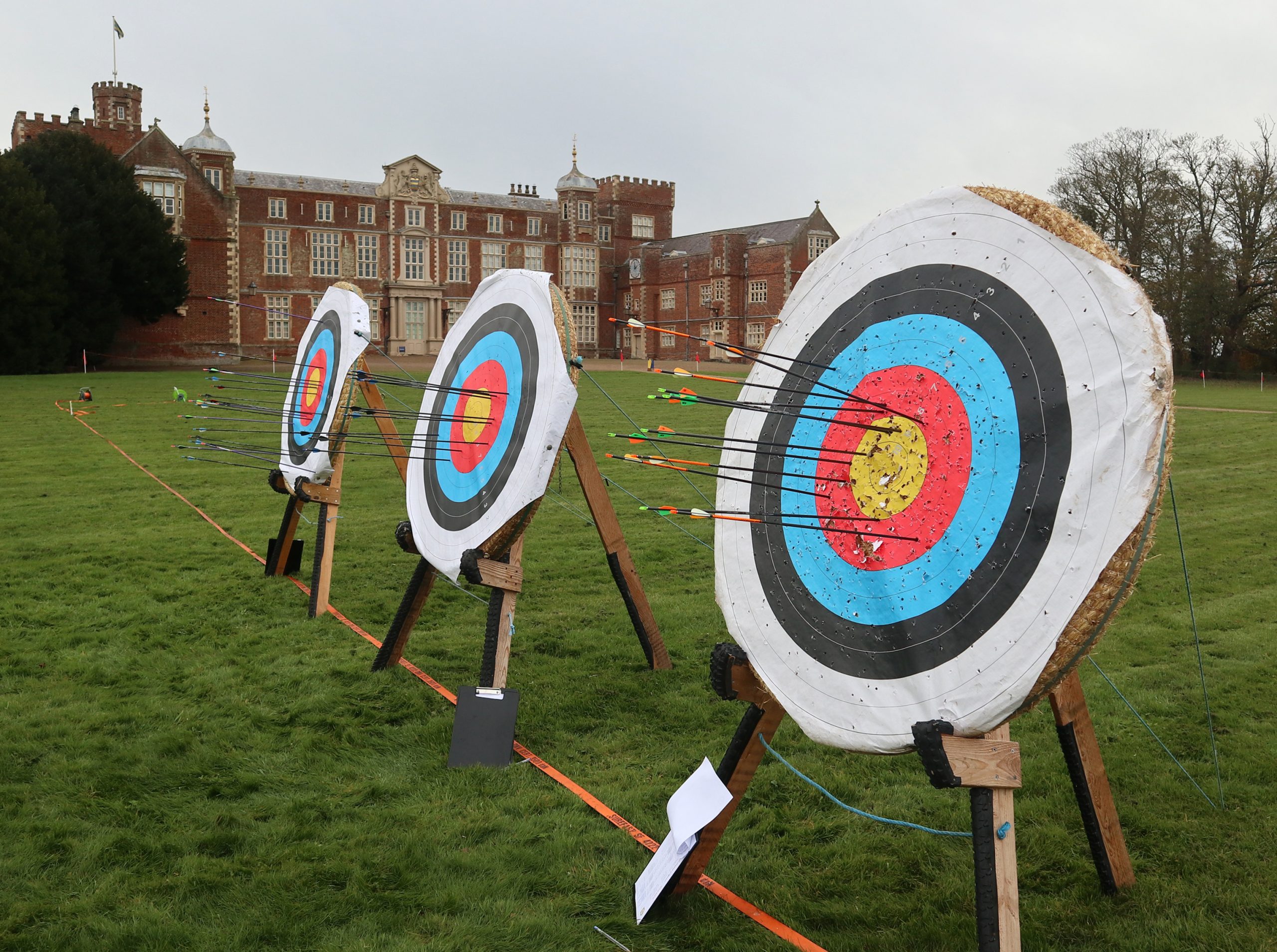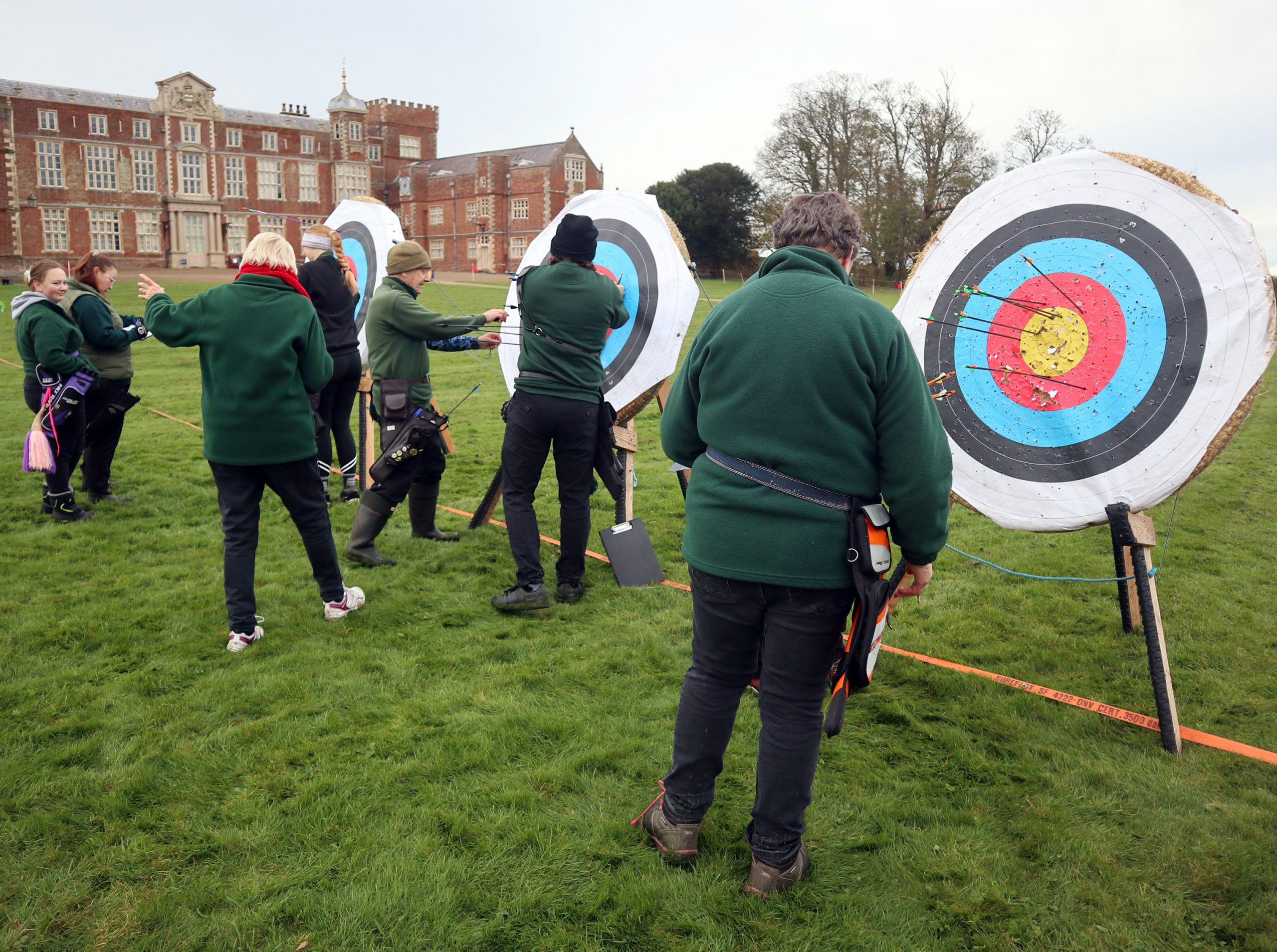 Halloween Field Shoot 28th October 2023.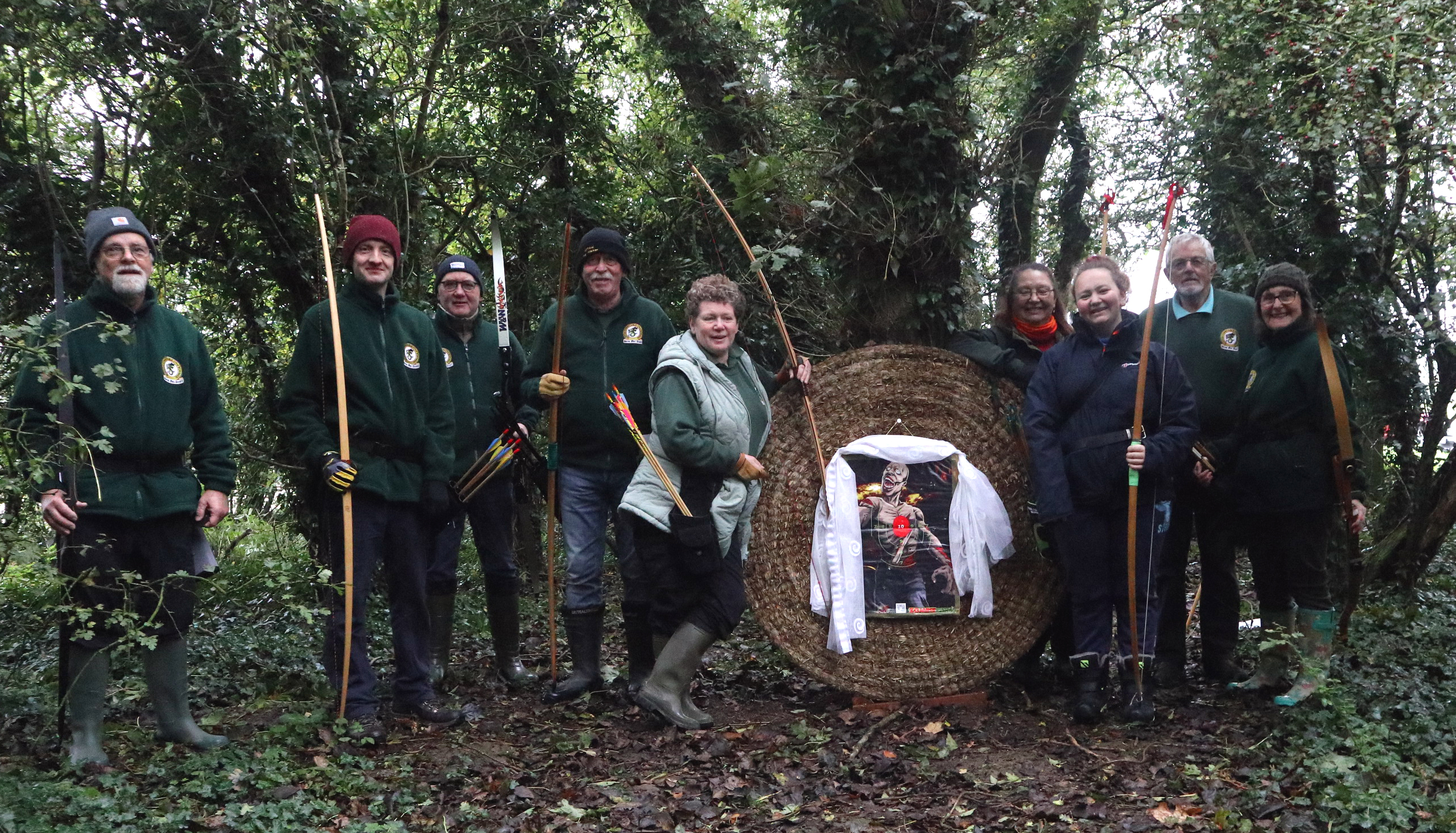 Autumn Clout Competition 8th October 2023.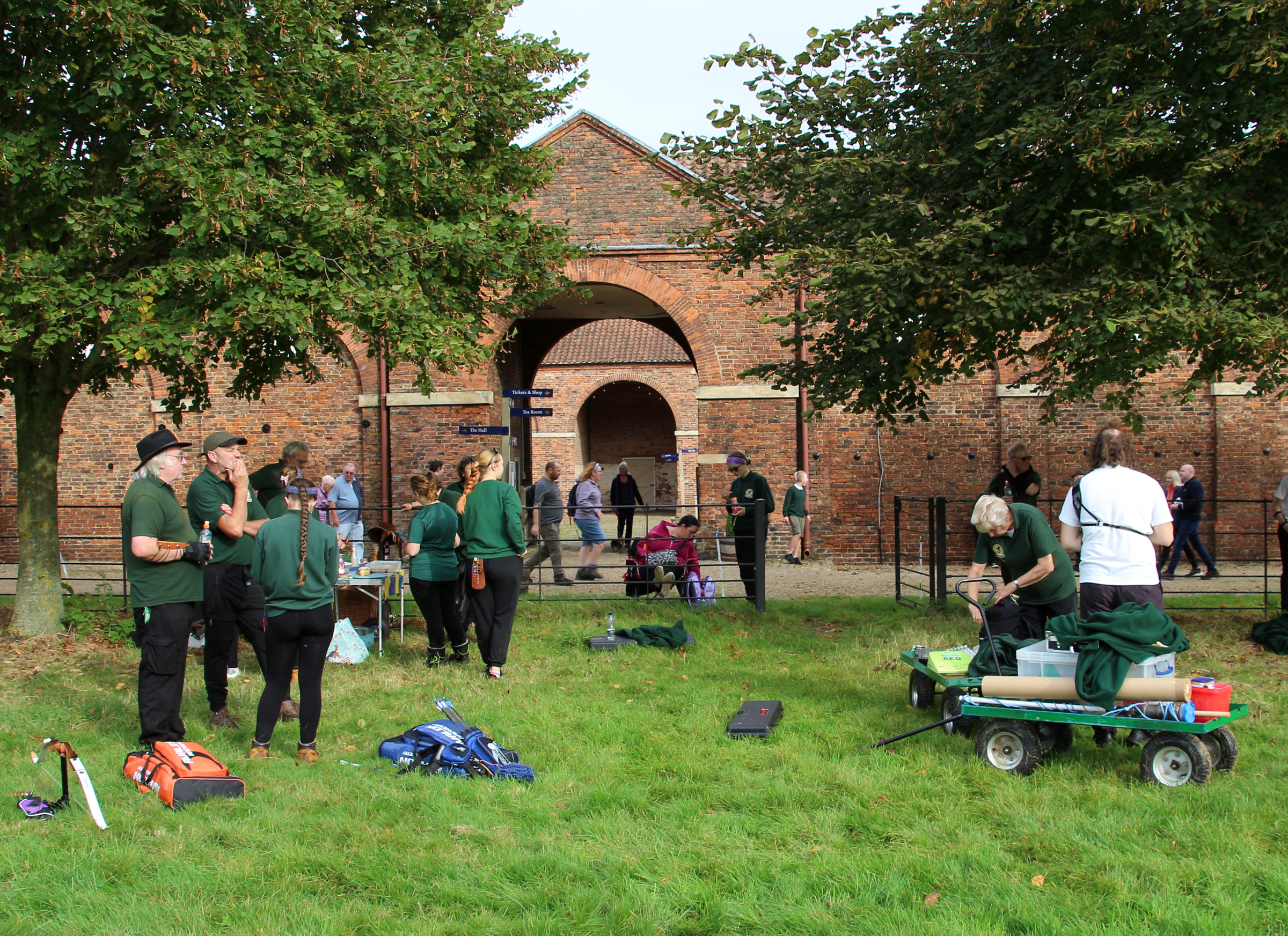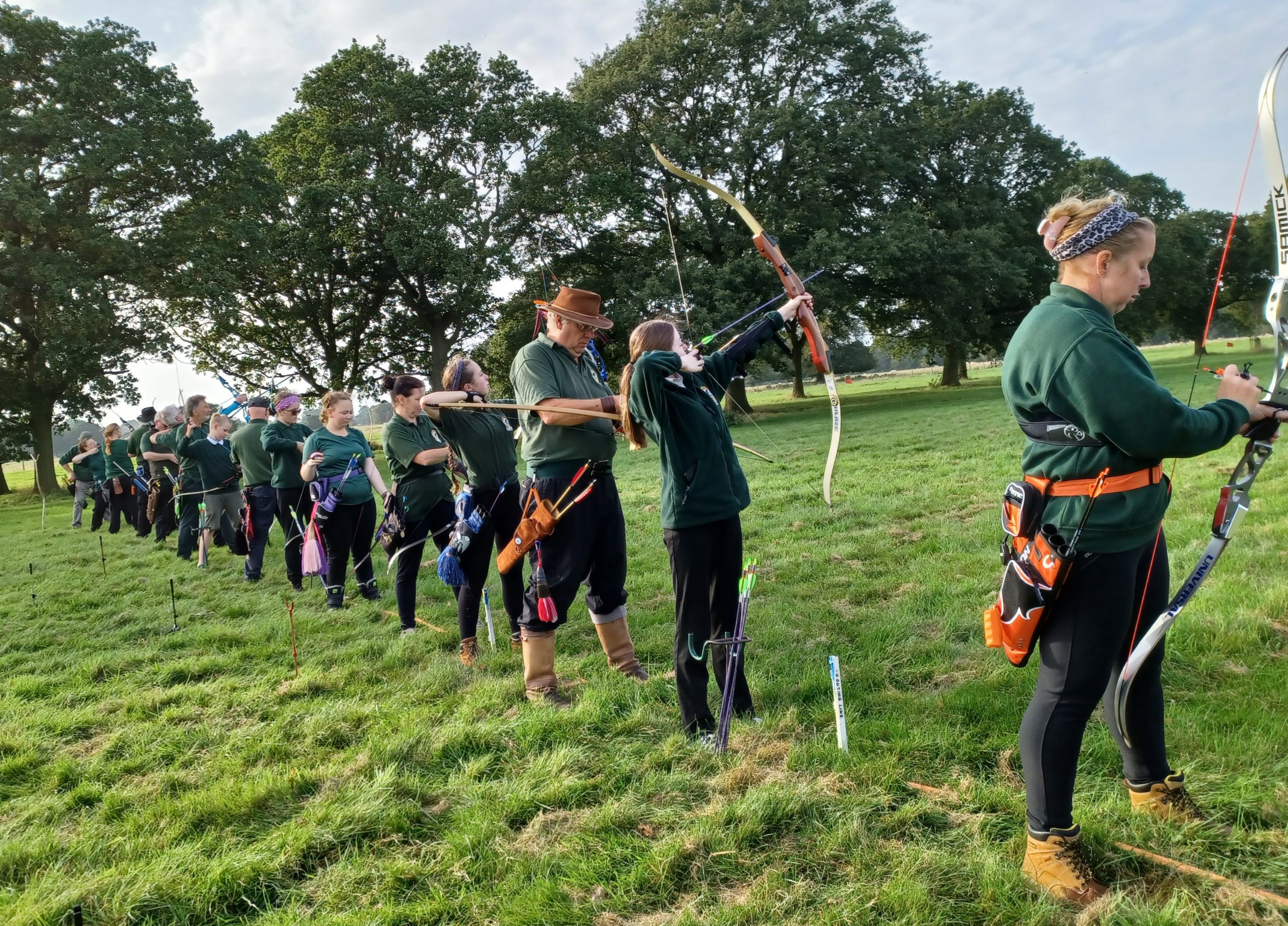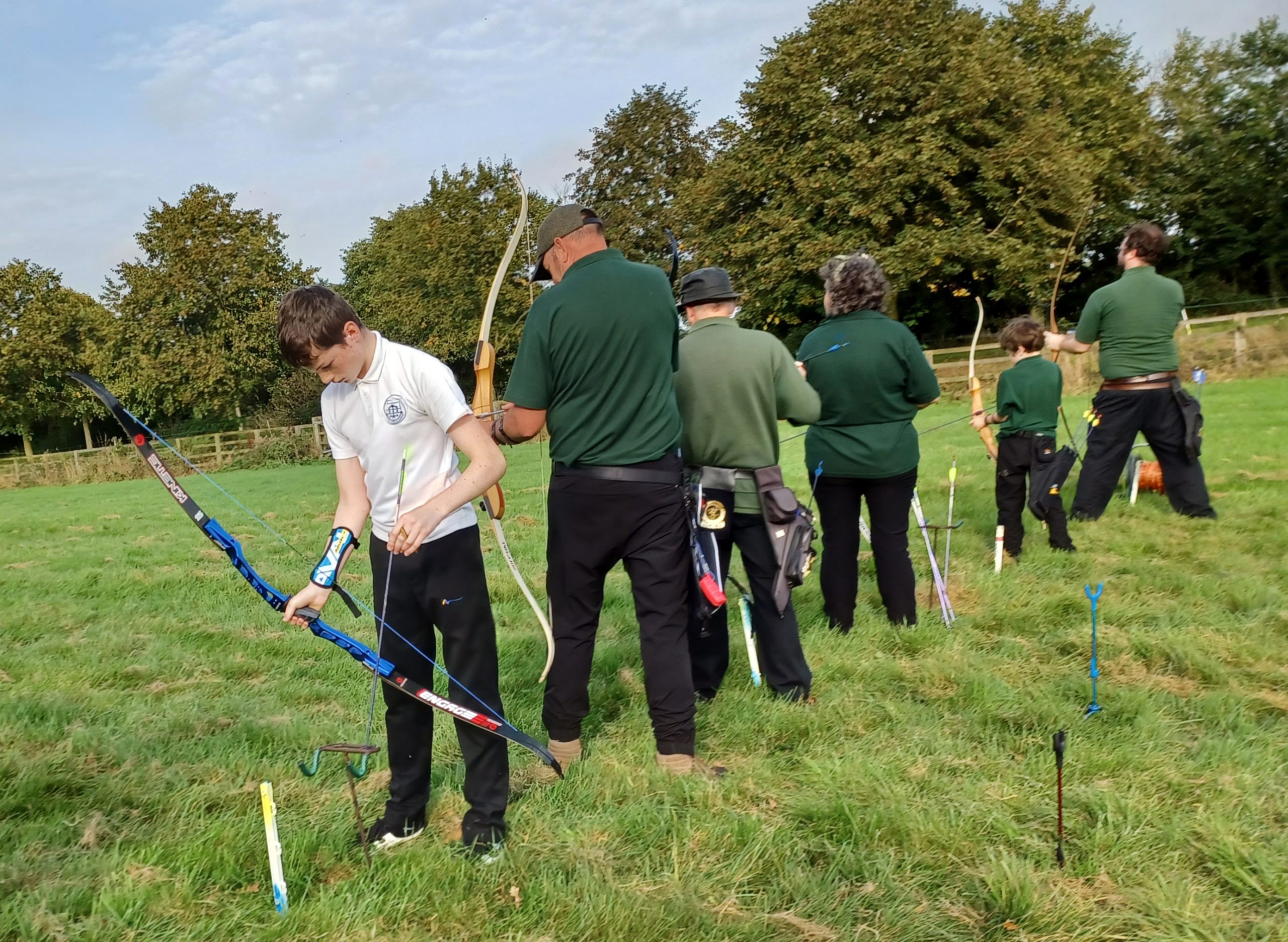 Junior Fun Shoot Sunday 1st October 2023.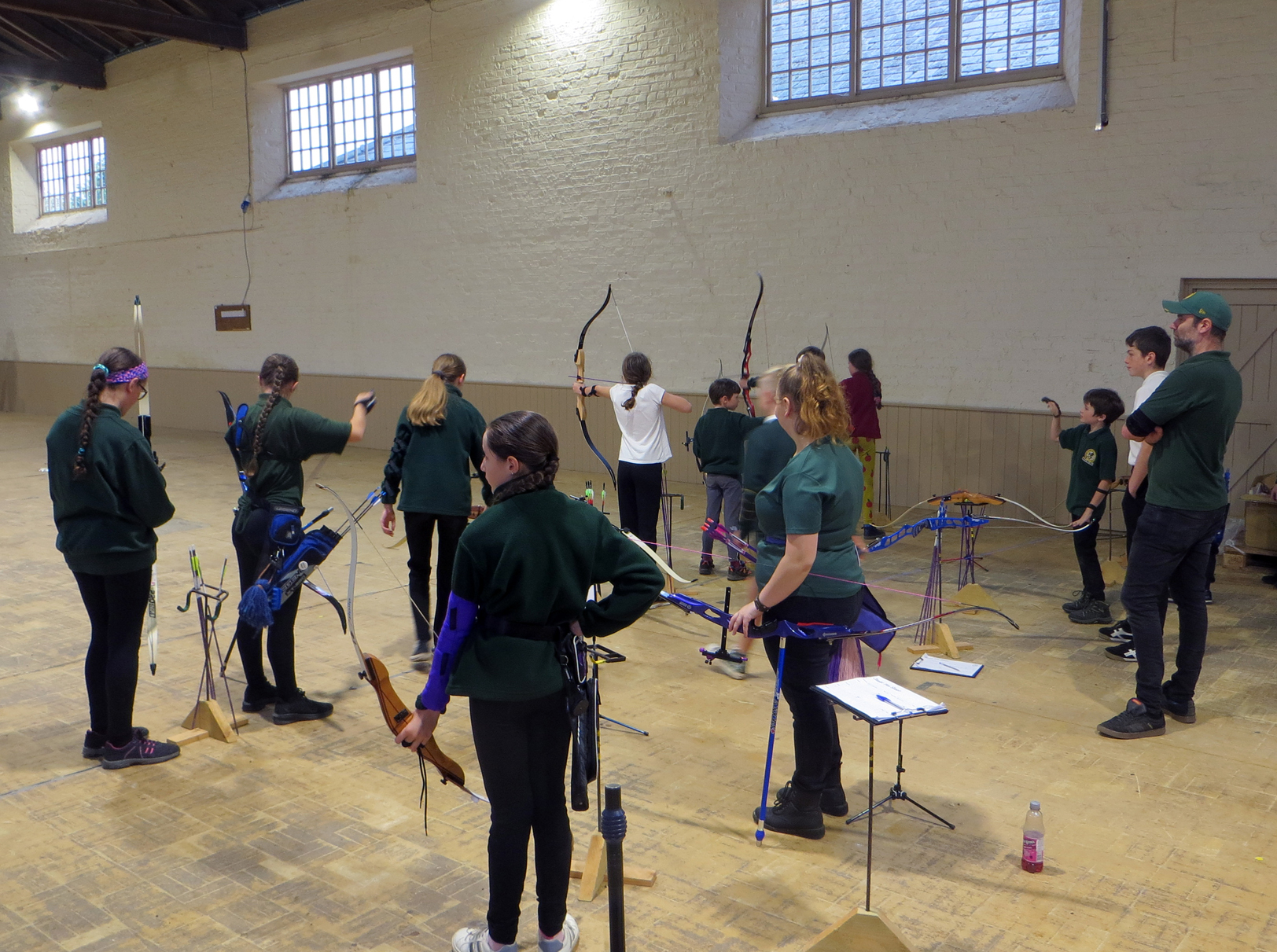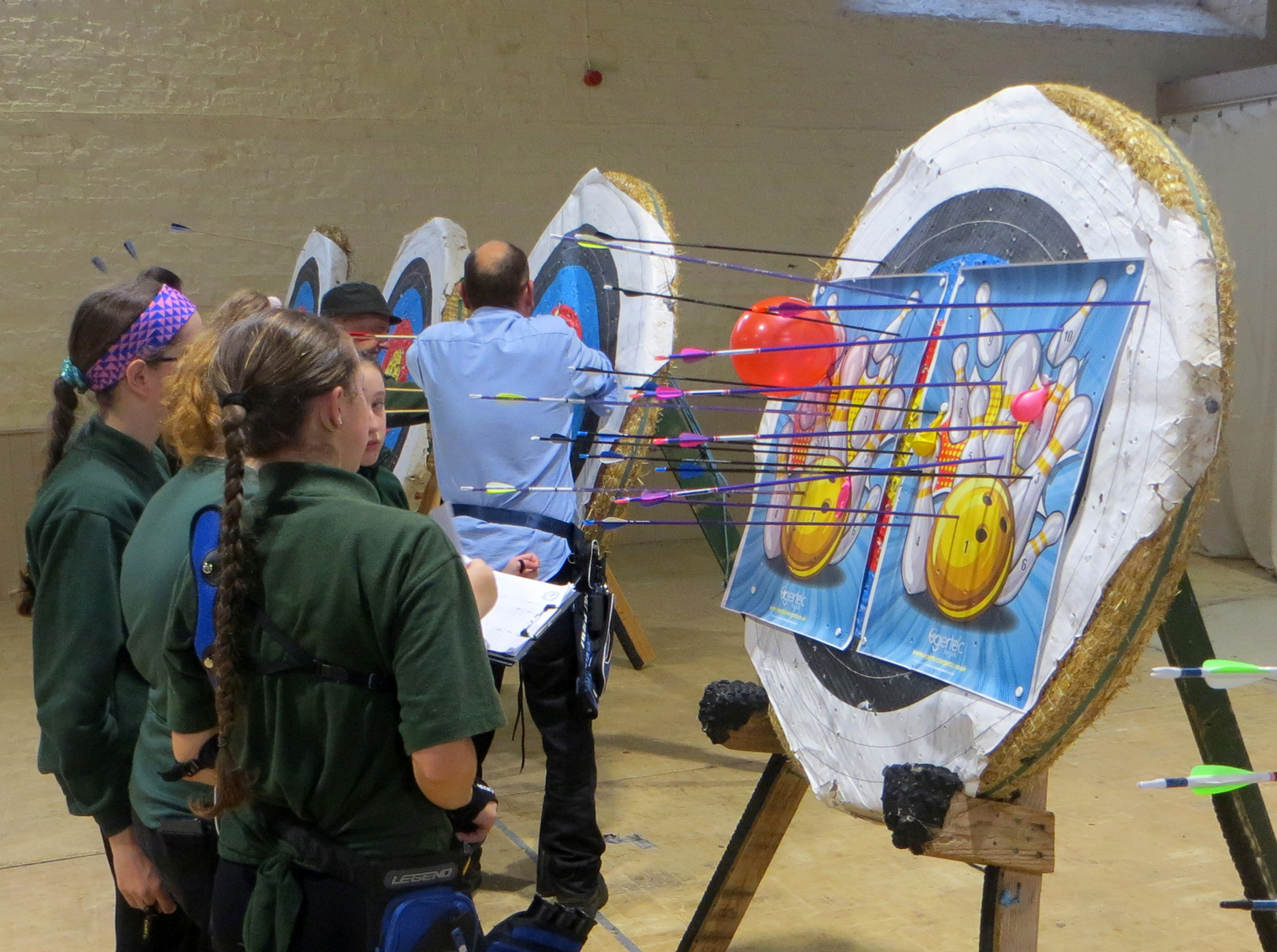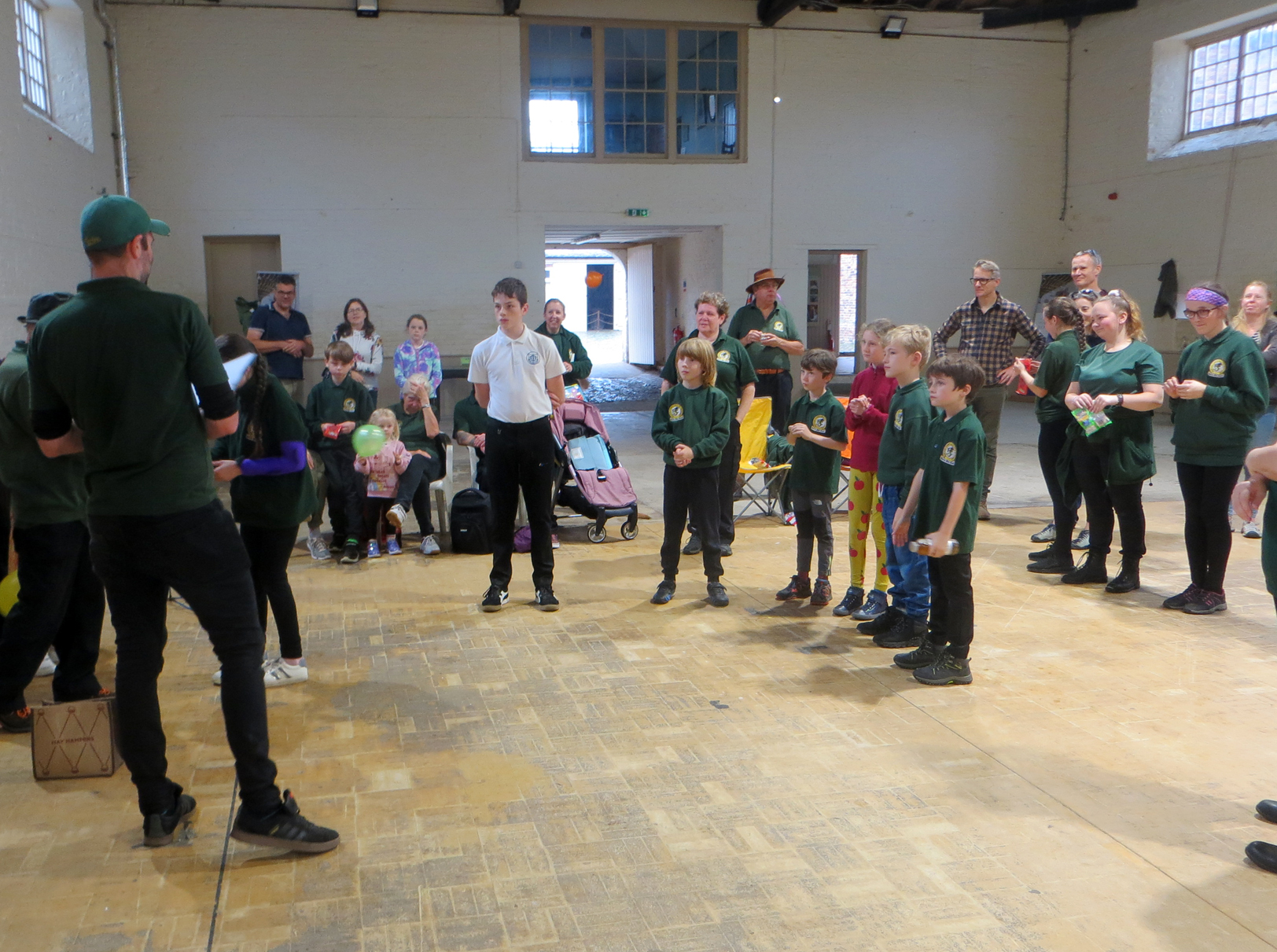 End of Season shoot and the New Starters Challenge 24th September 2023.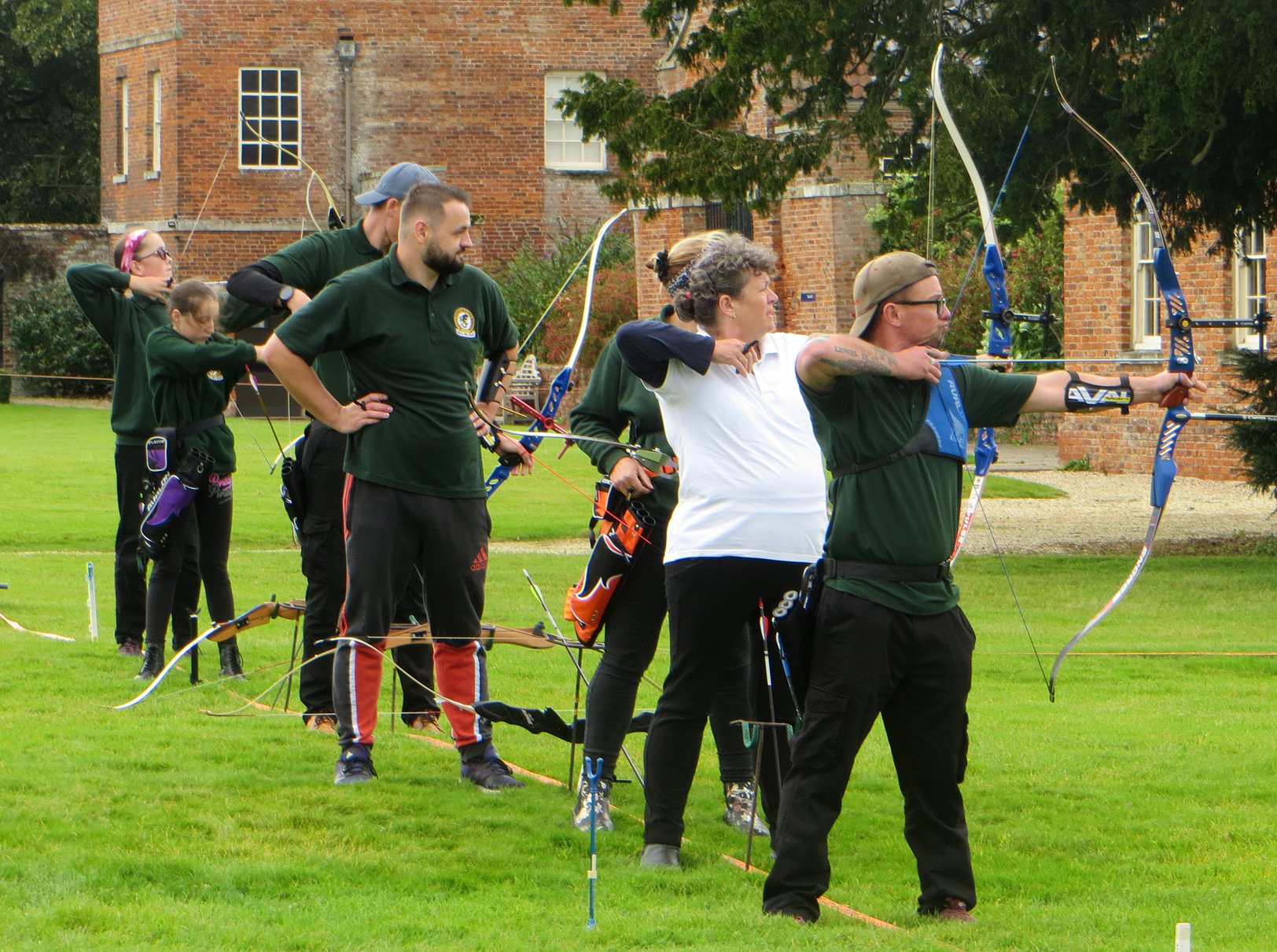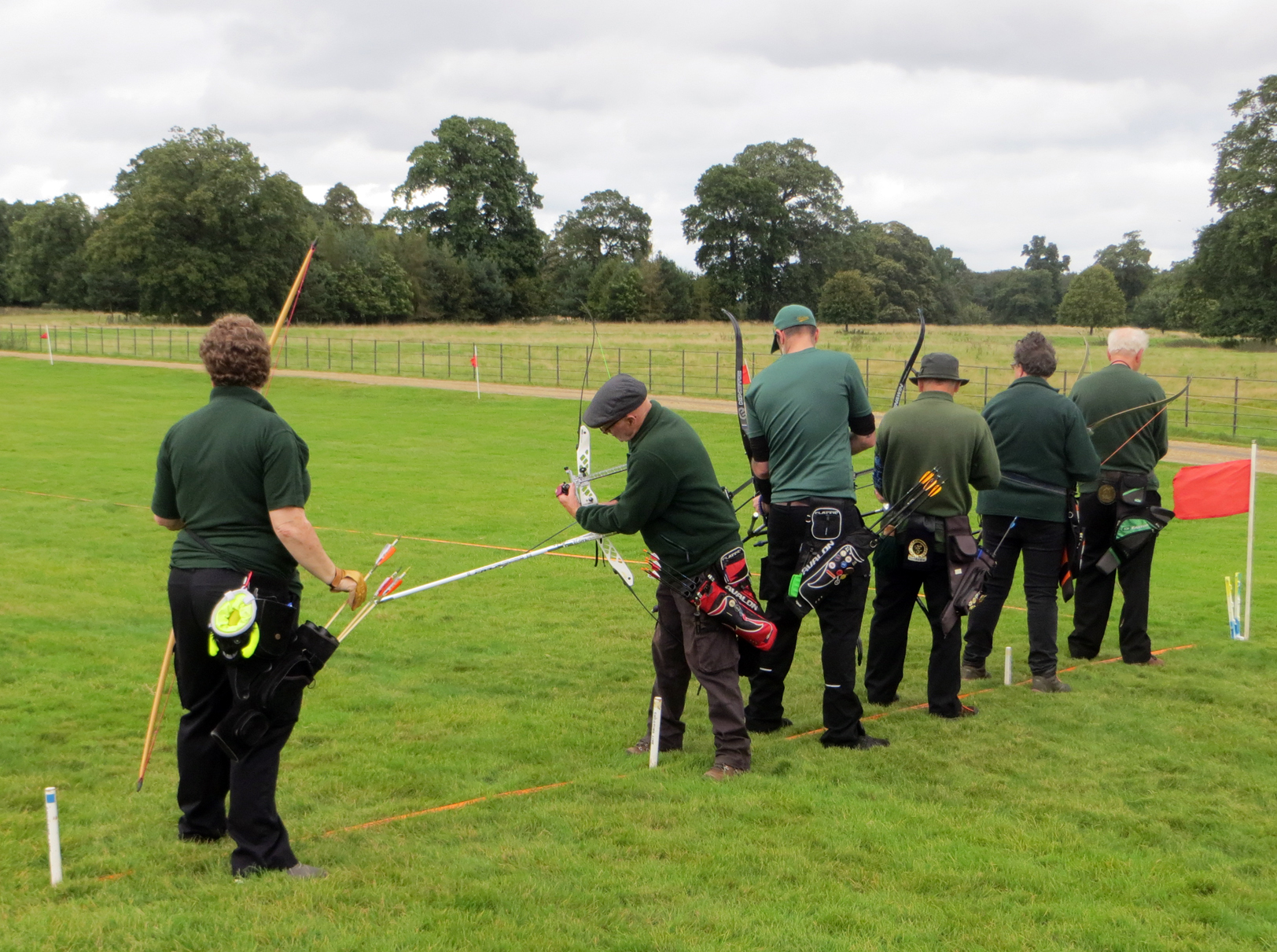 Archery certificates being award in September.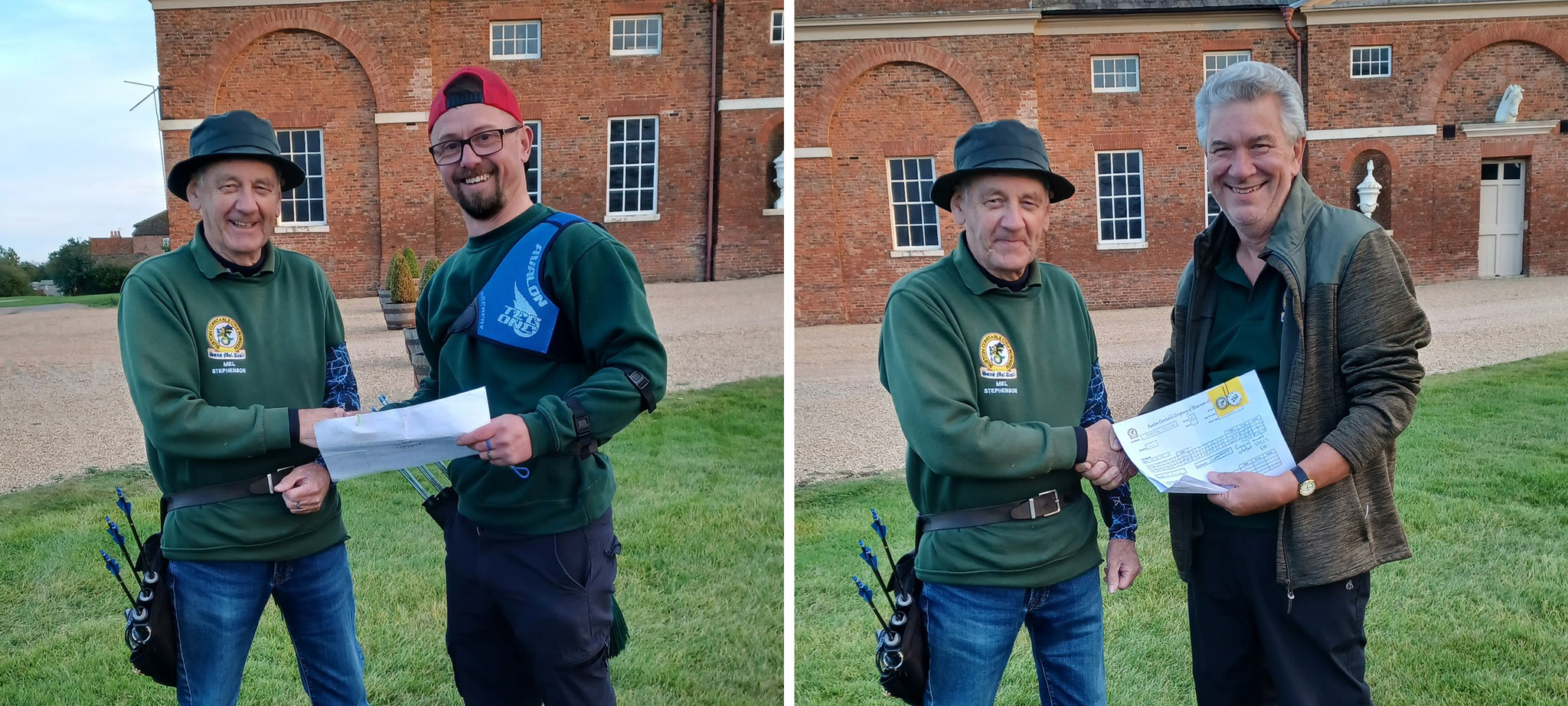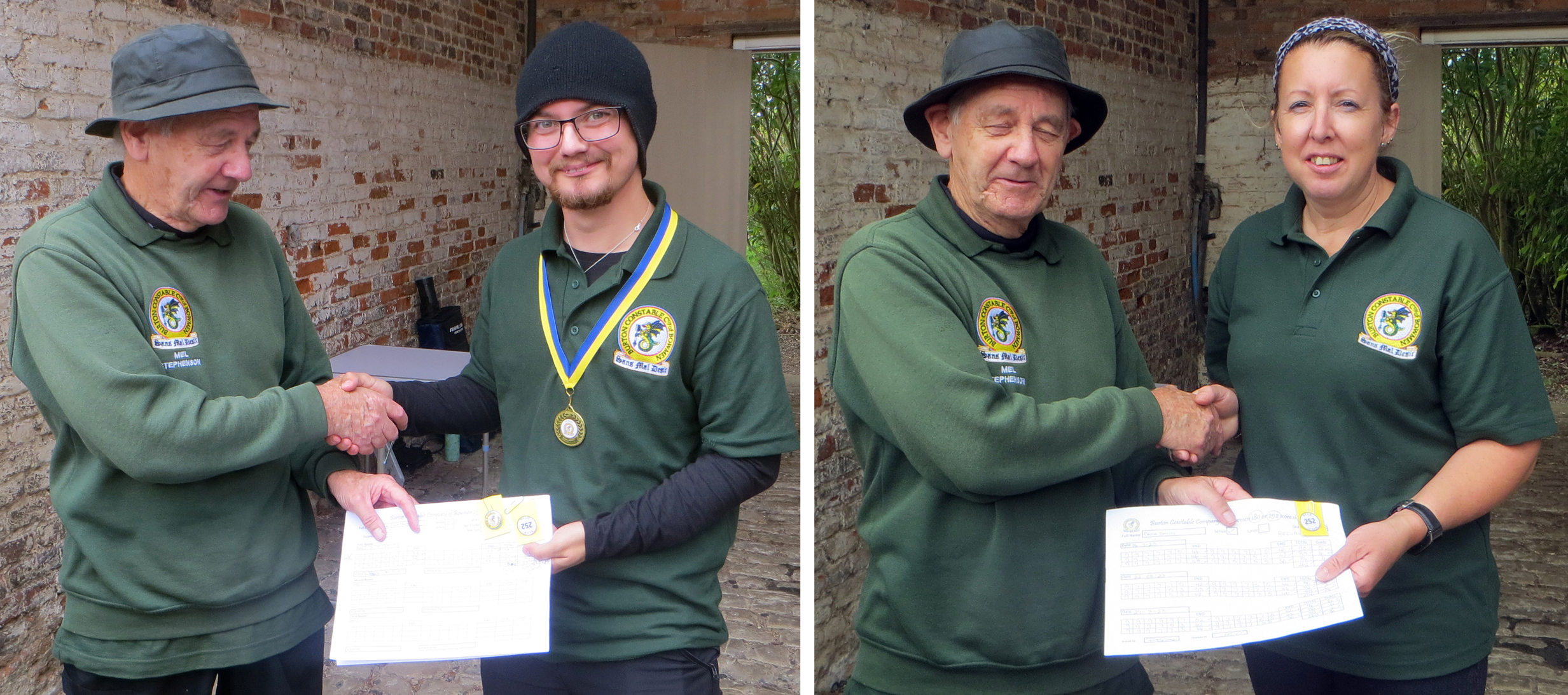 Junior Fun Shoot Sunday 27th August 2023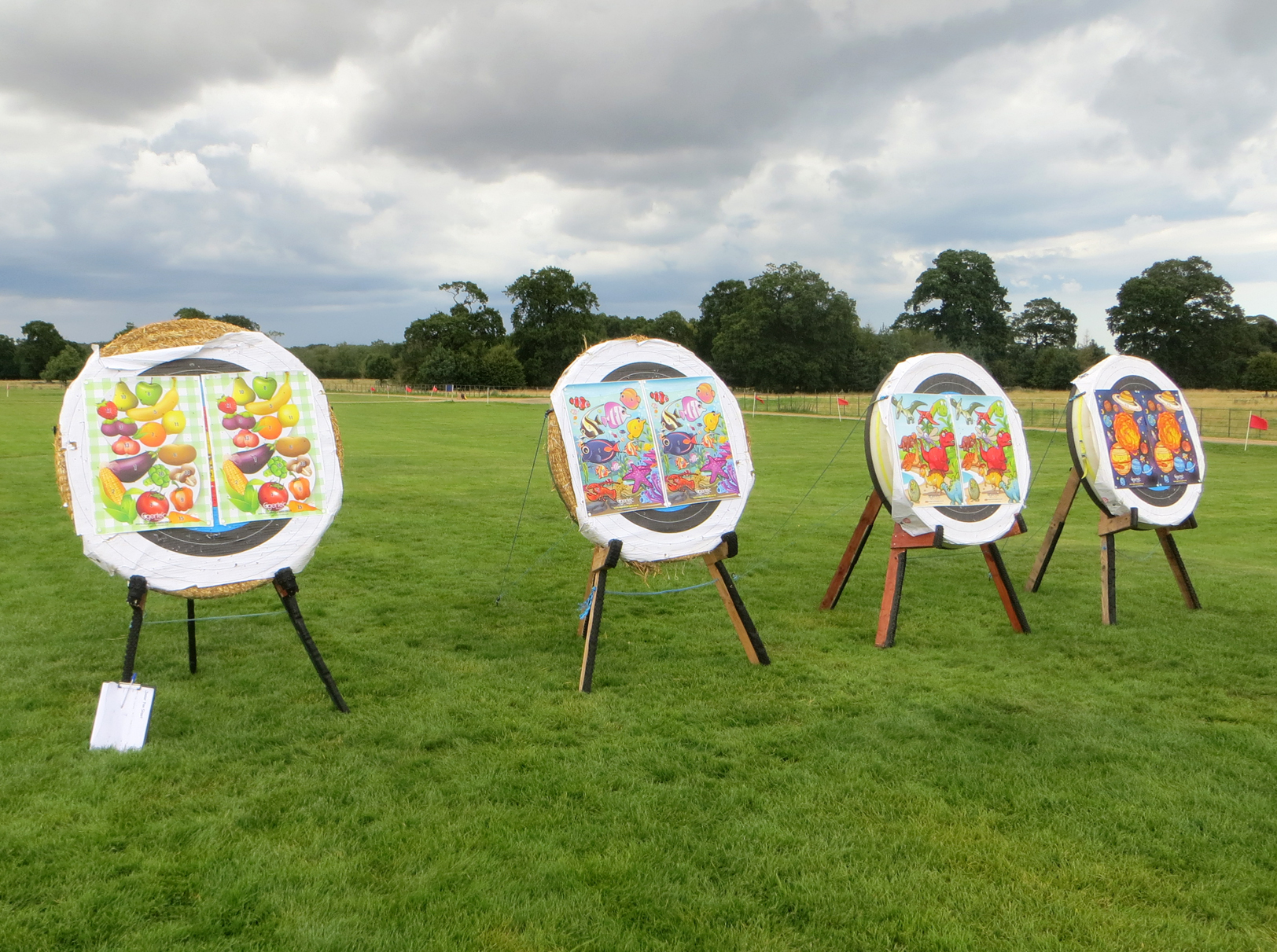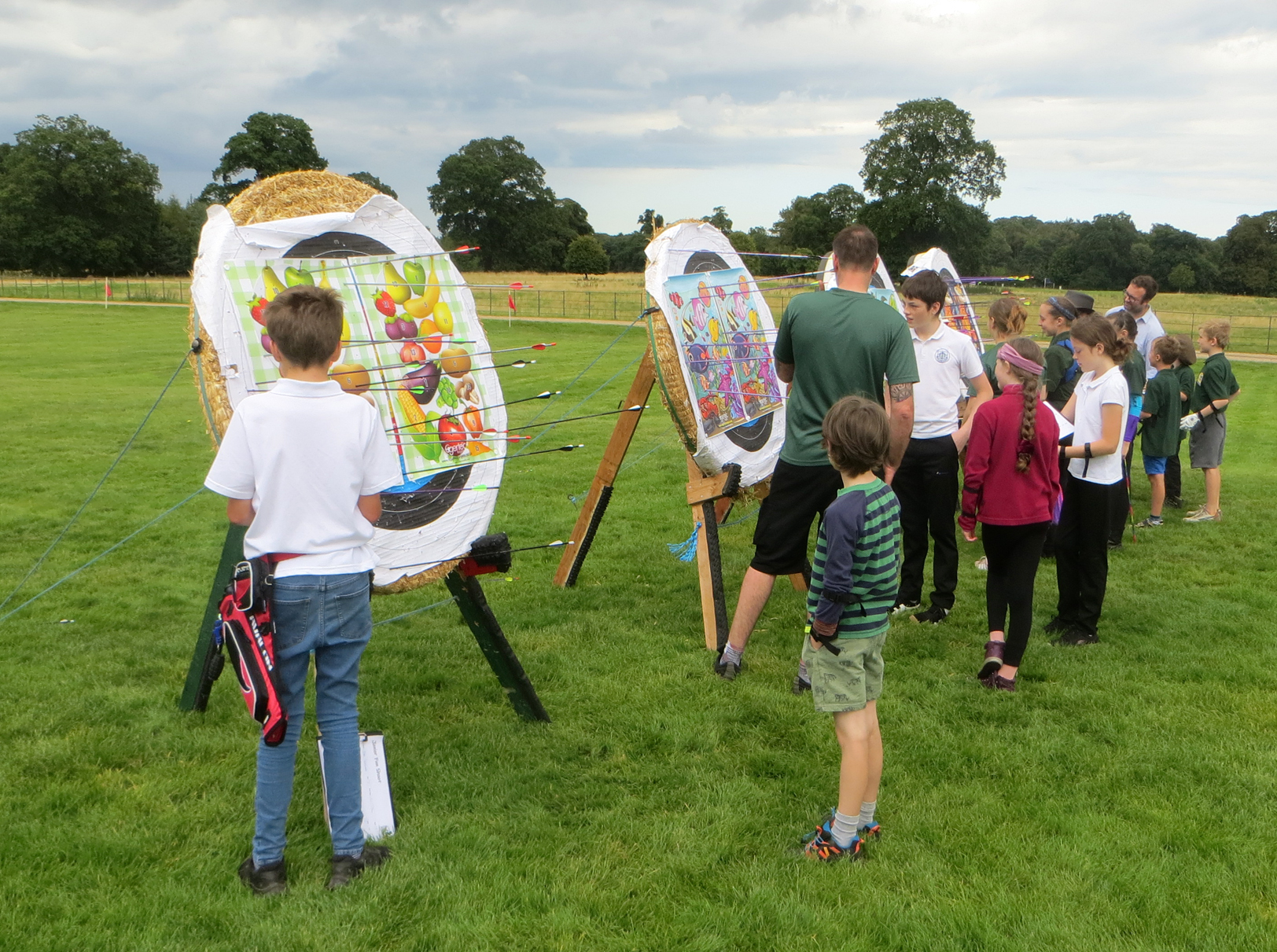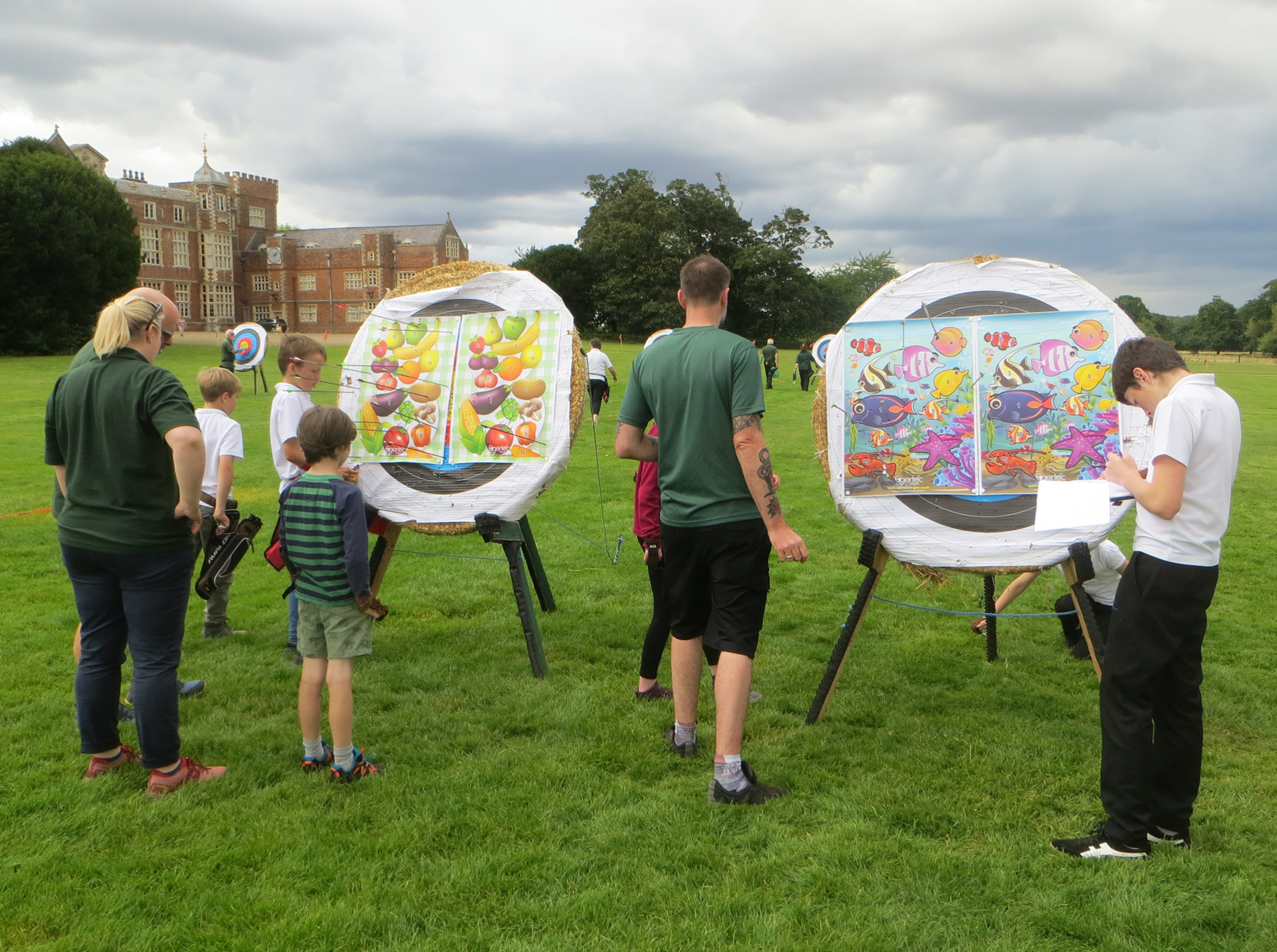 Recently achieved archery certificates being presented at Burton Constable.

Photos taken at the last session of the last Beginners Course this year.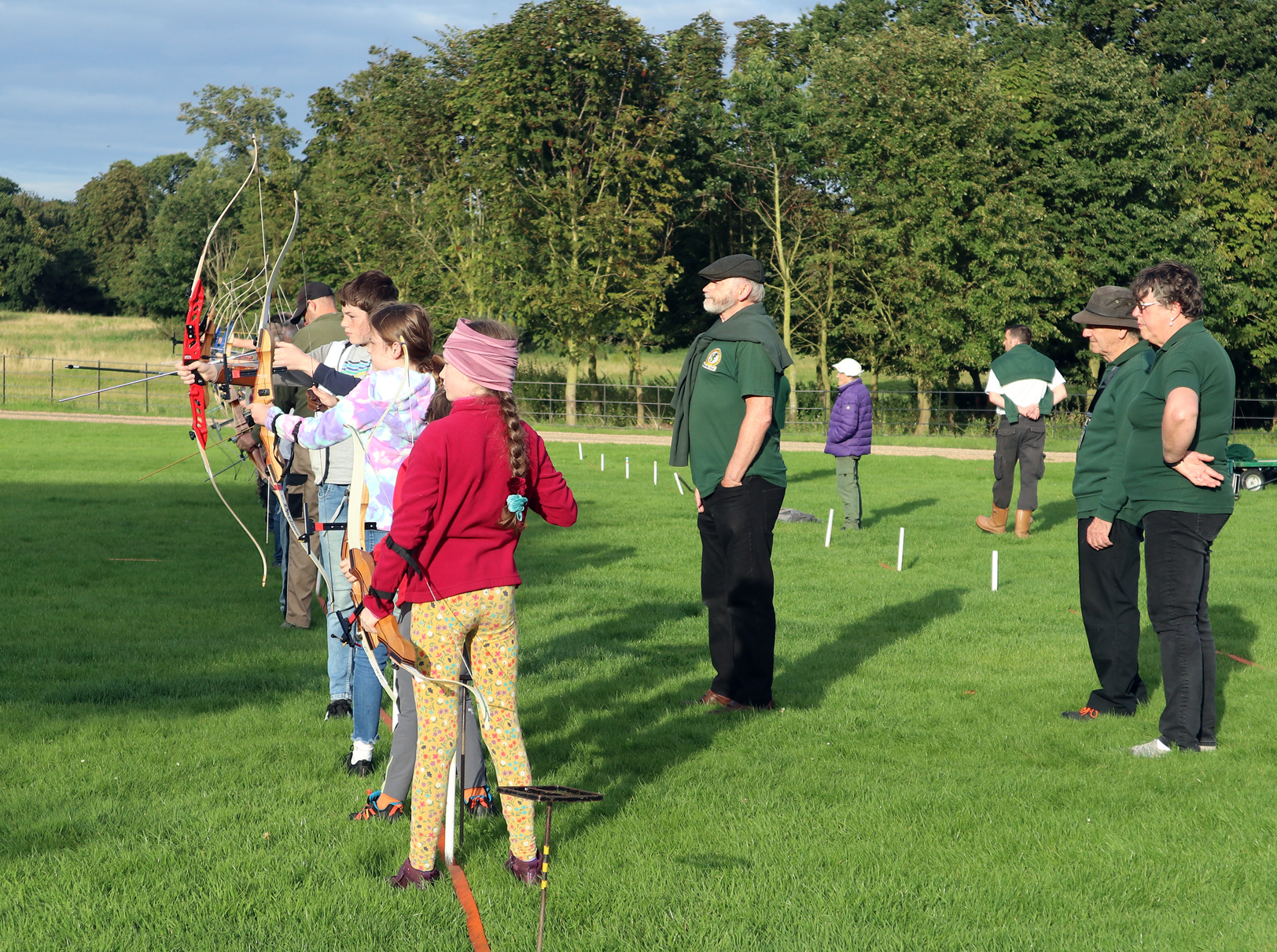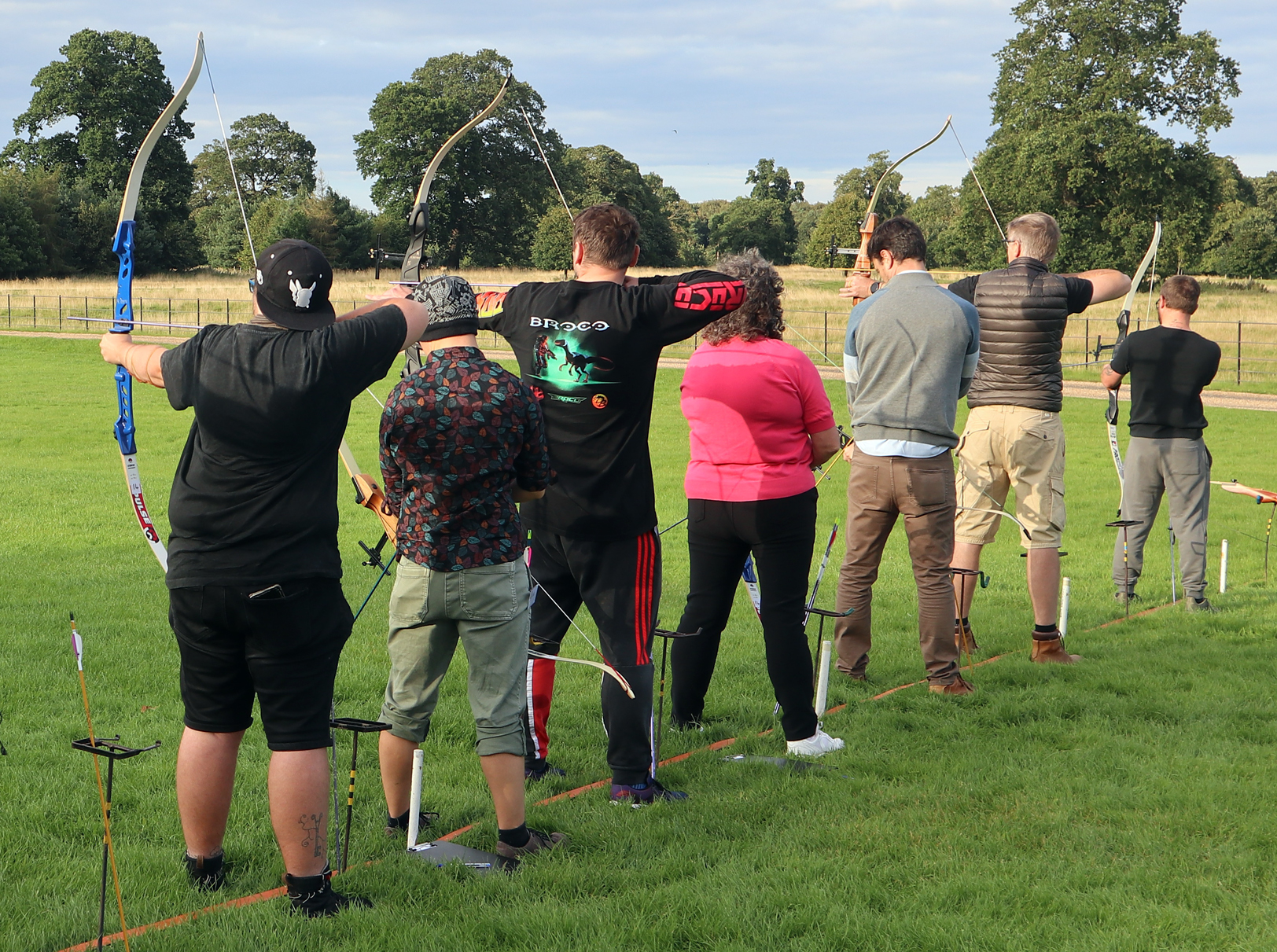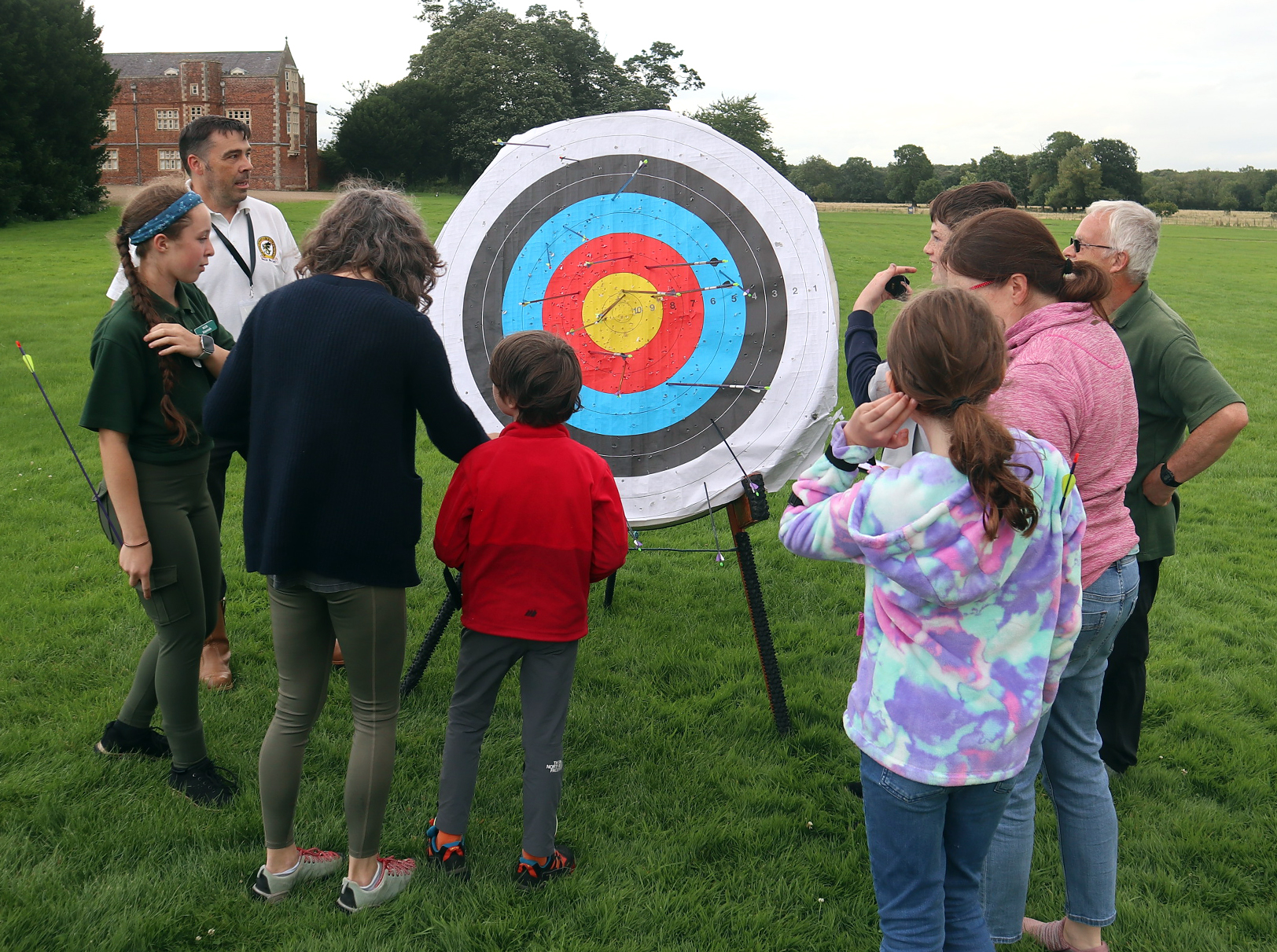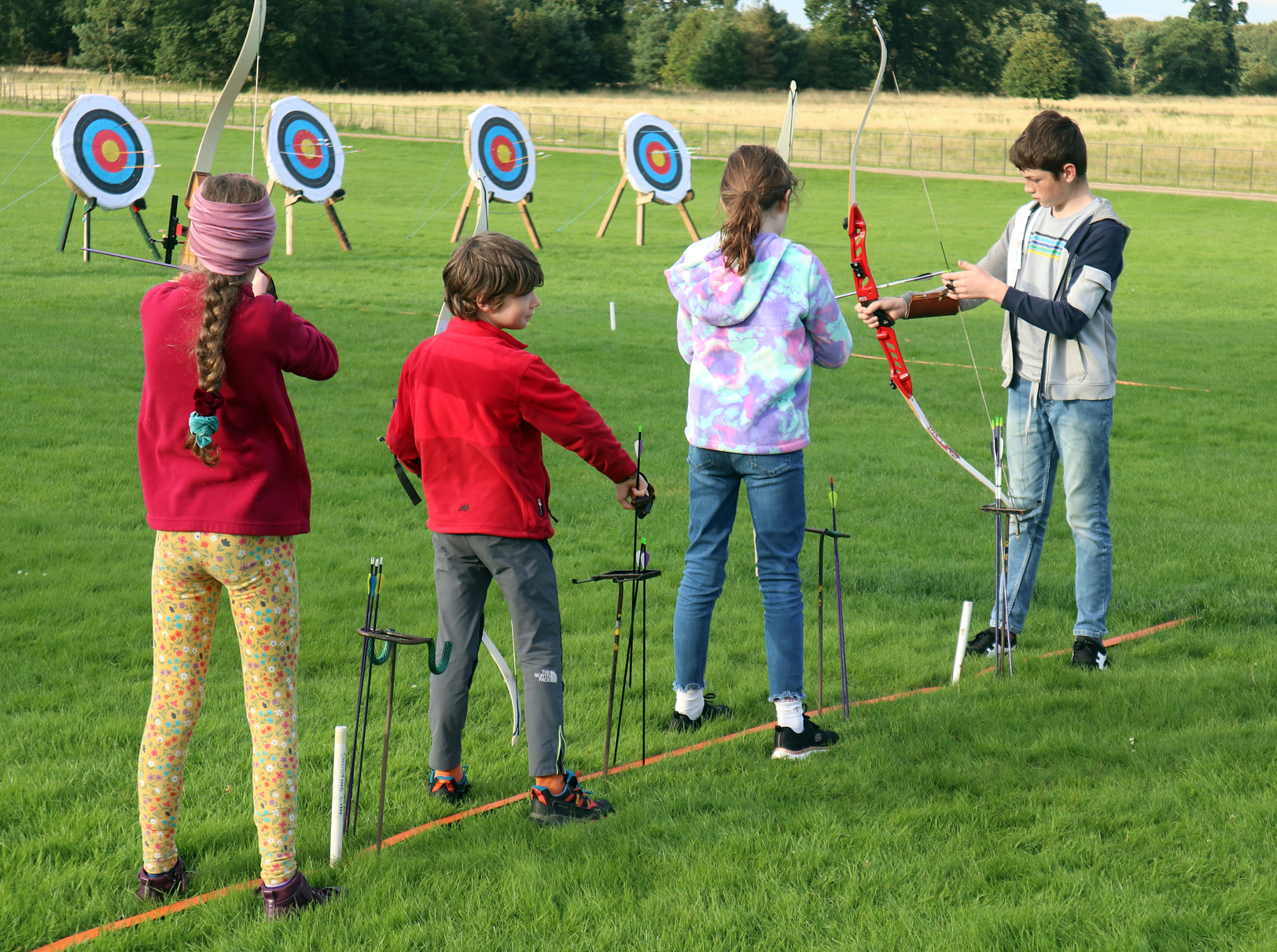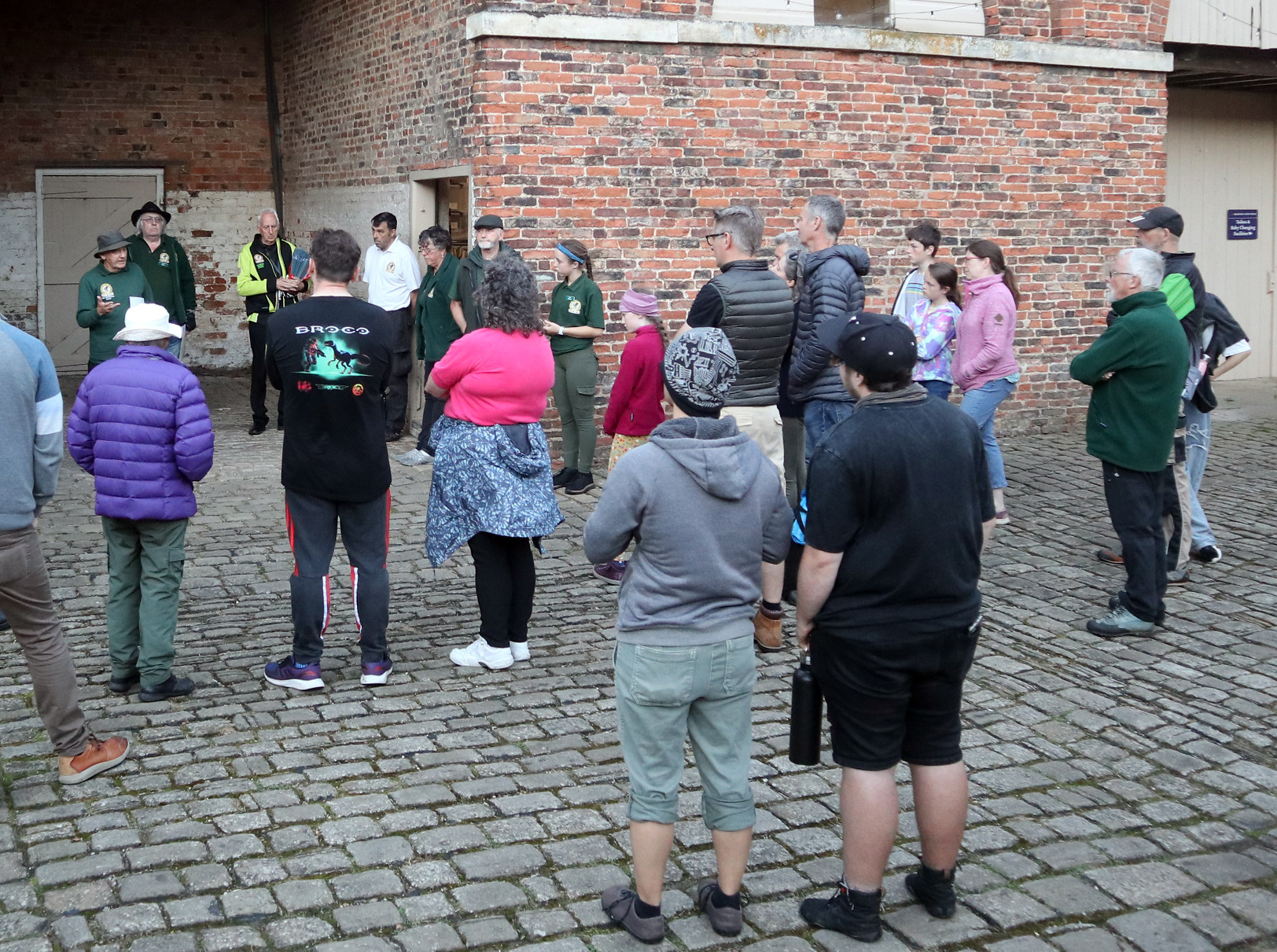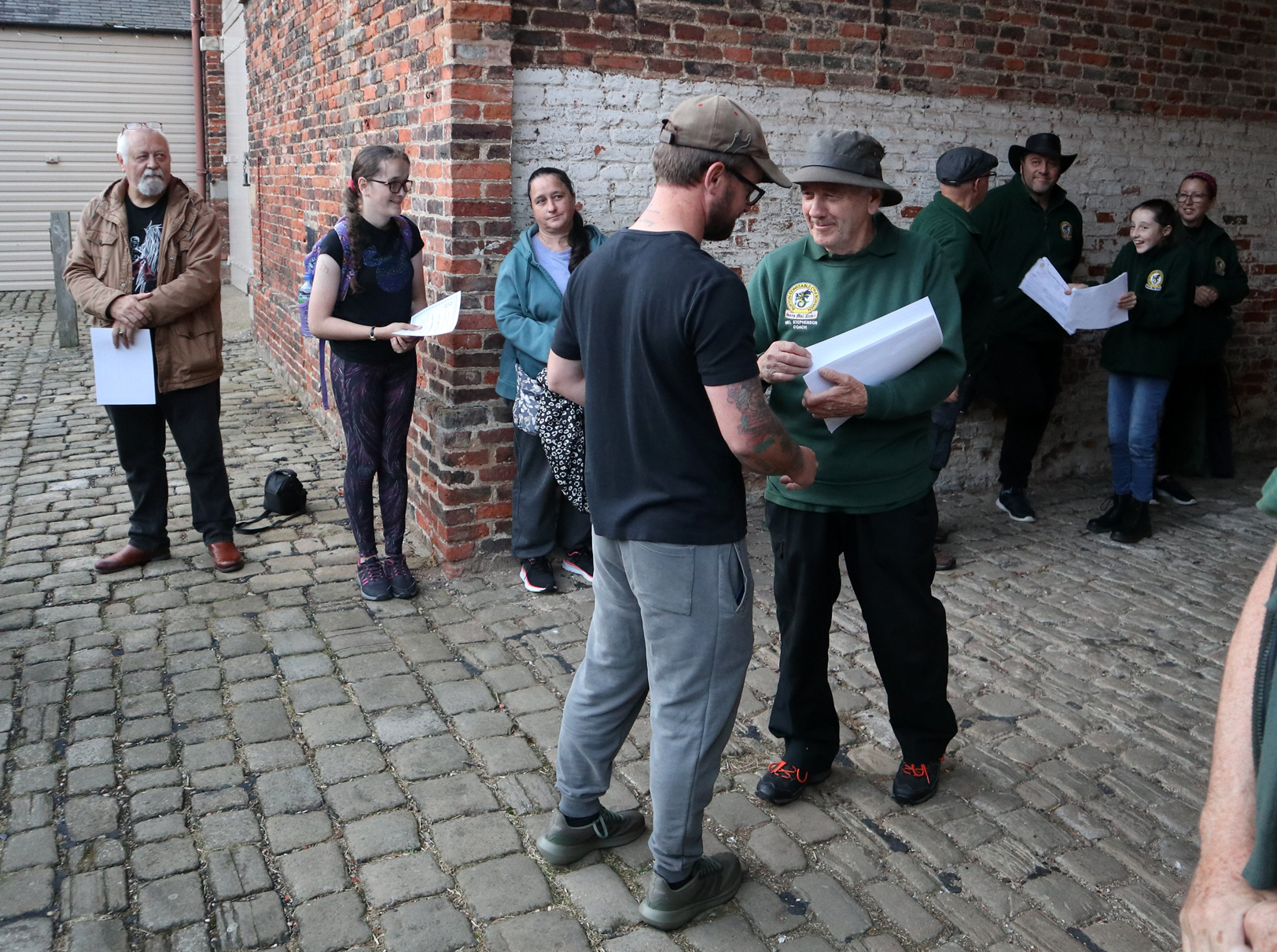 Field Shoot Saturday 12th August 2023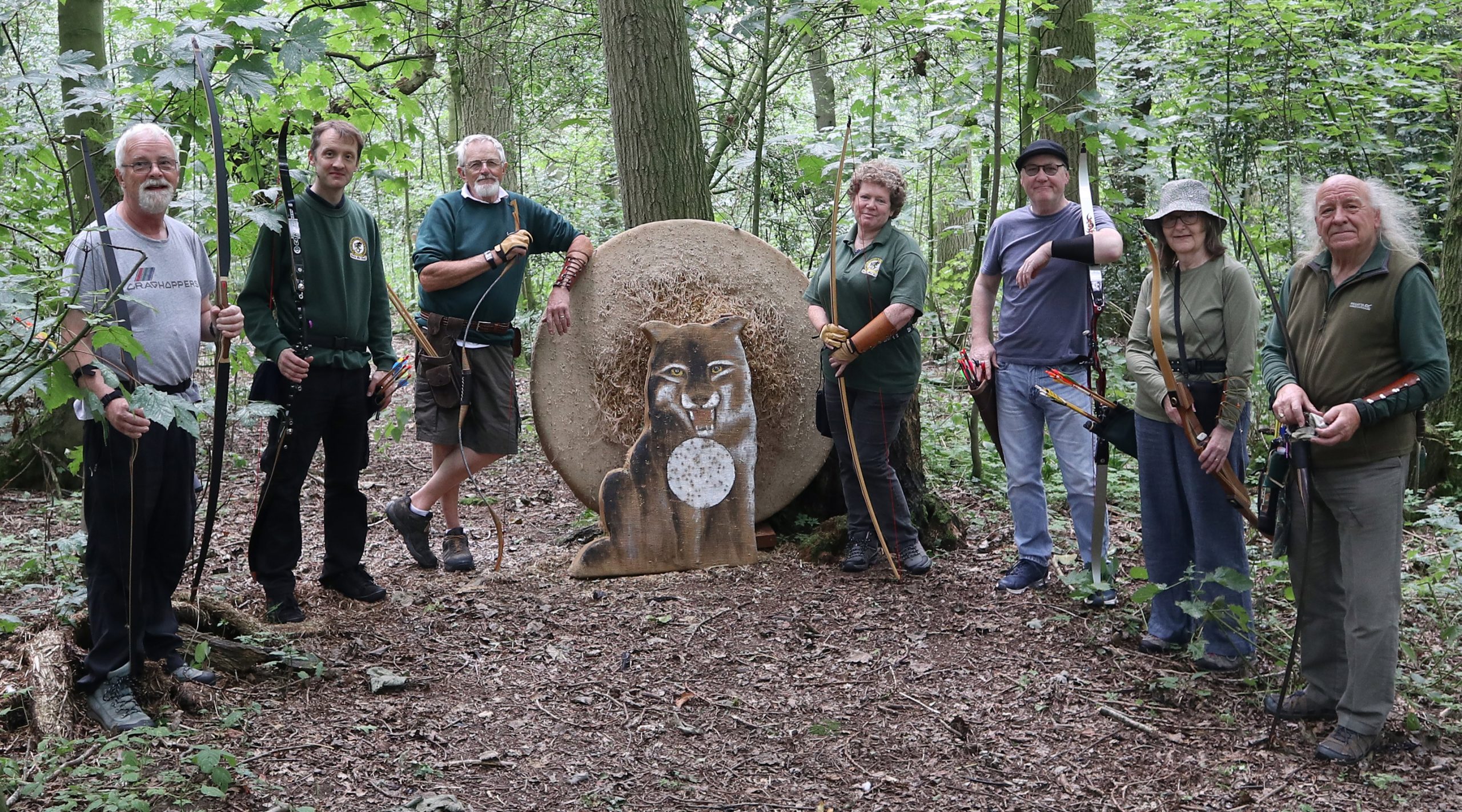 East Riding Competition Sunday 6th August 2023
After a damp start the competition went ahead for the first time with the seniors and juniors in two different locations. All archers gave a good account of themselves and the day was a great success.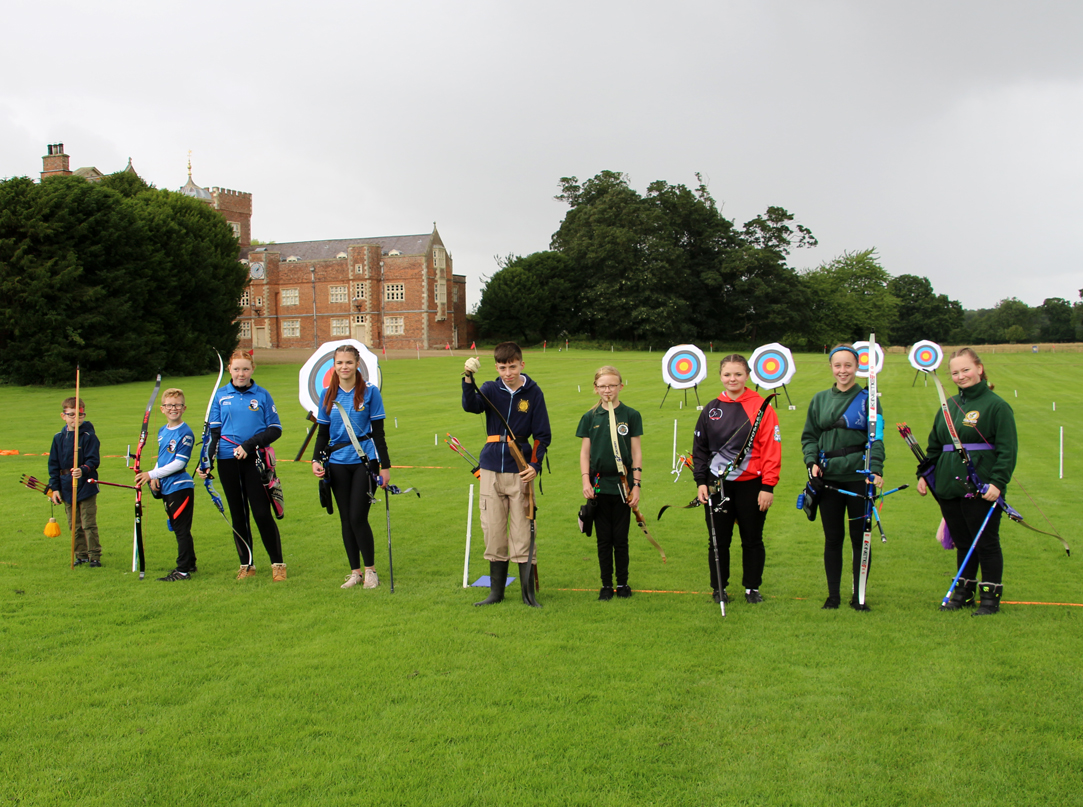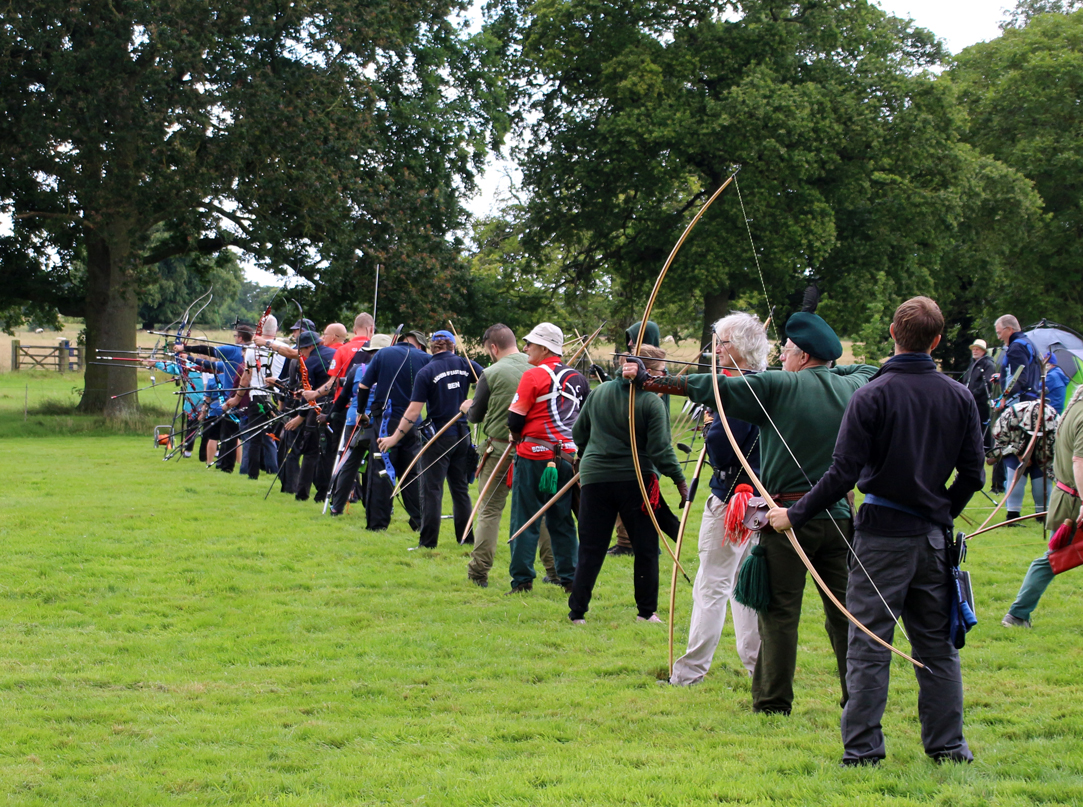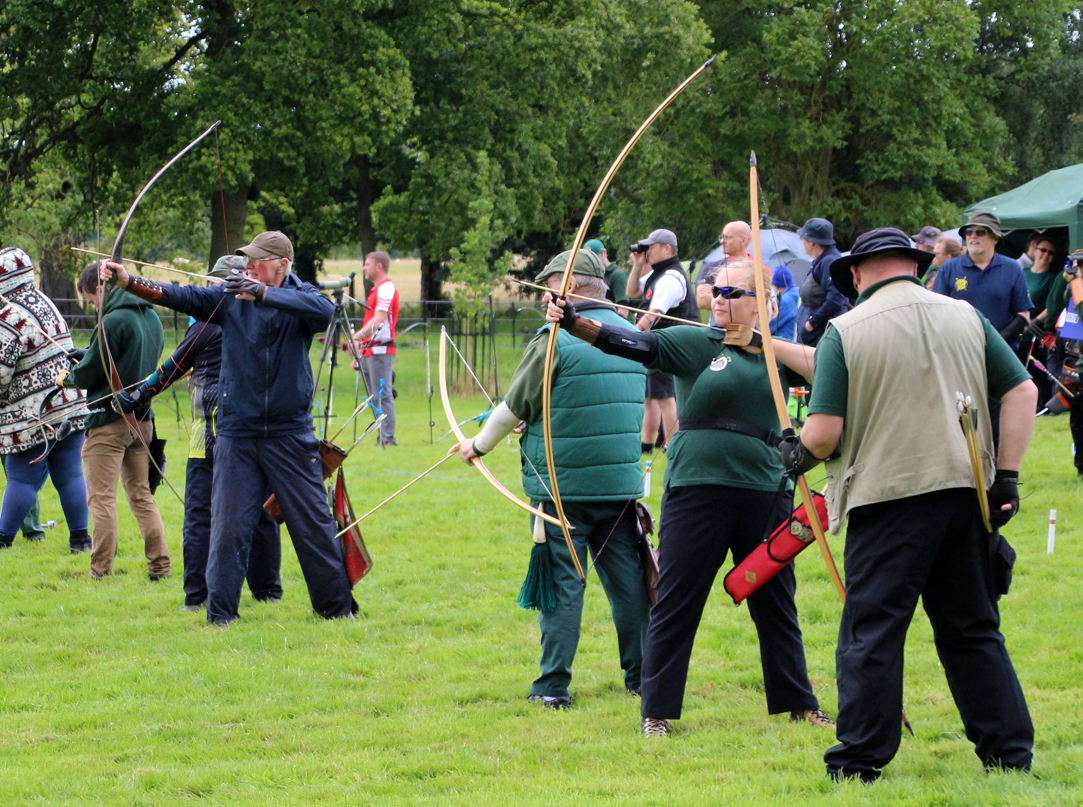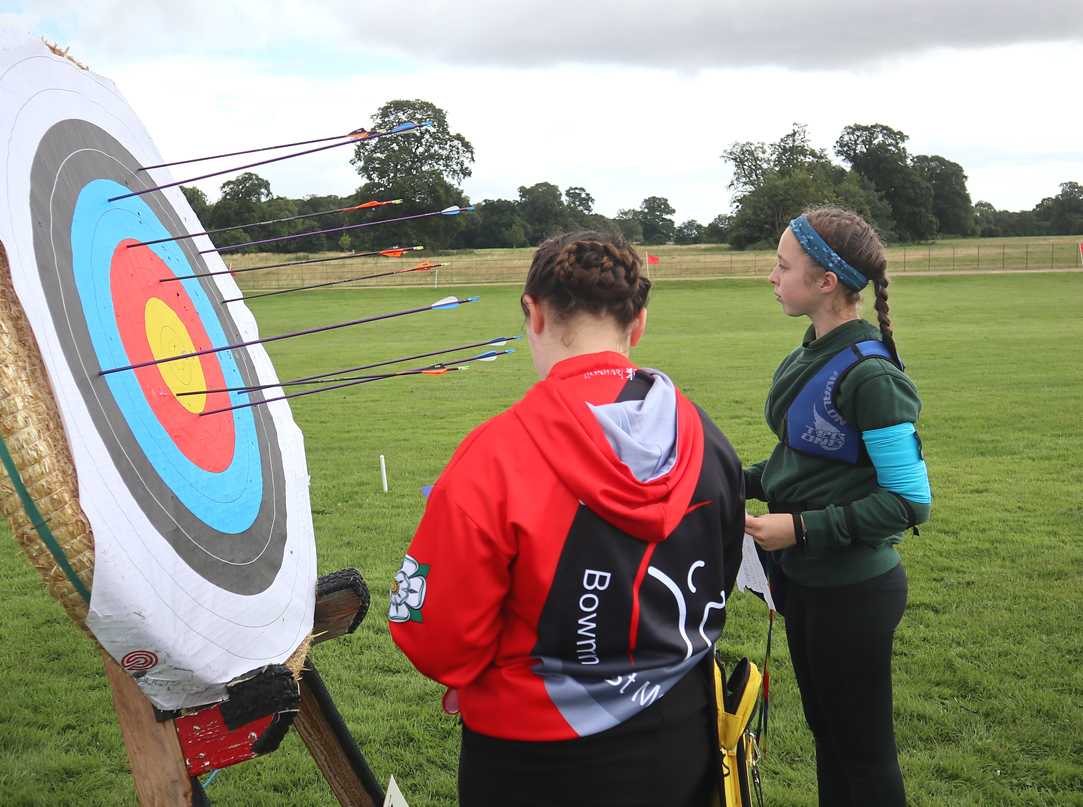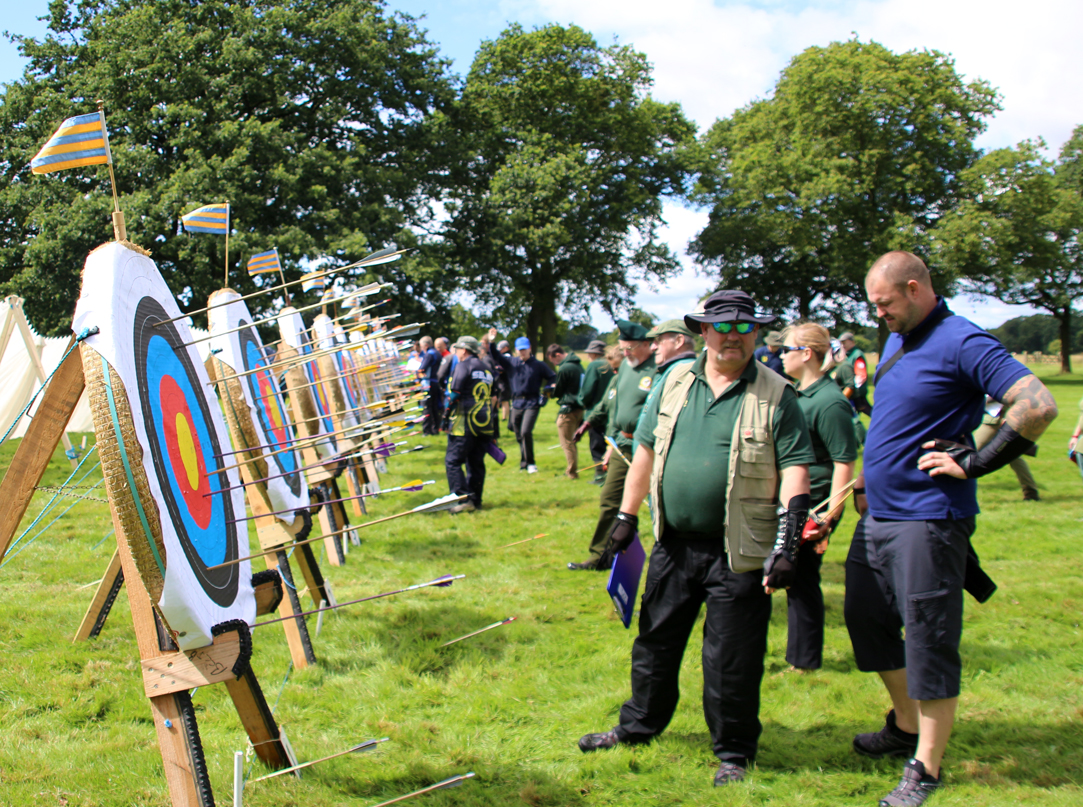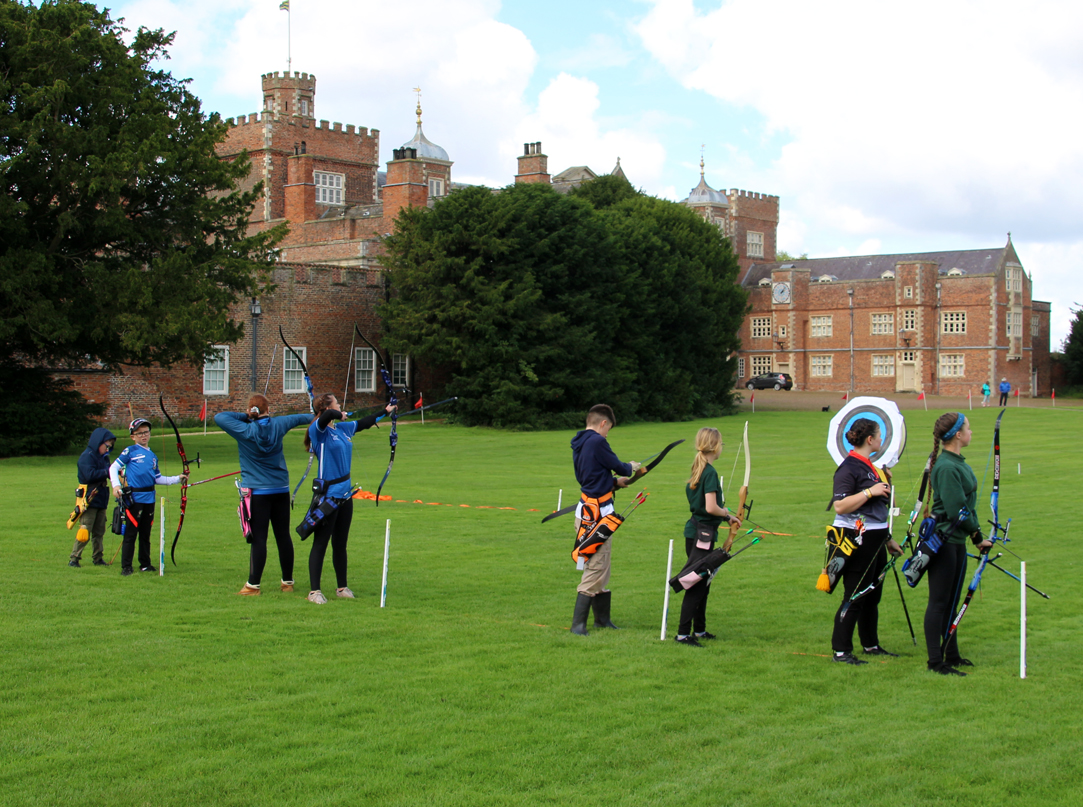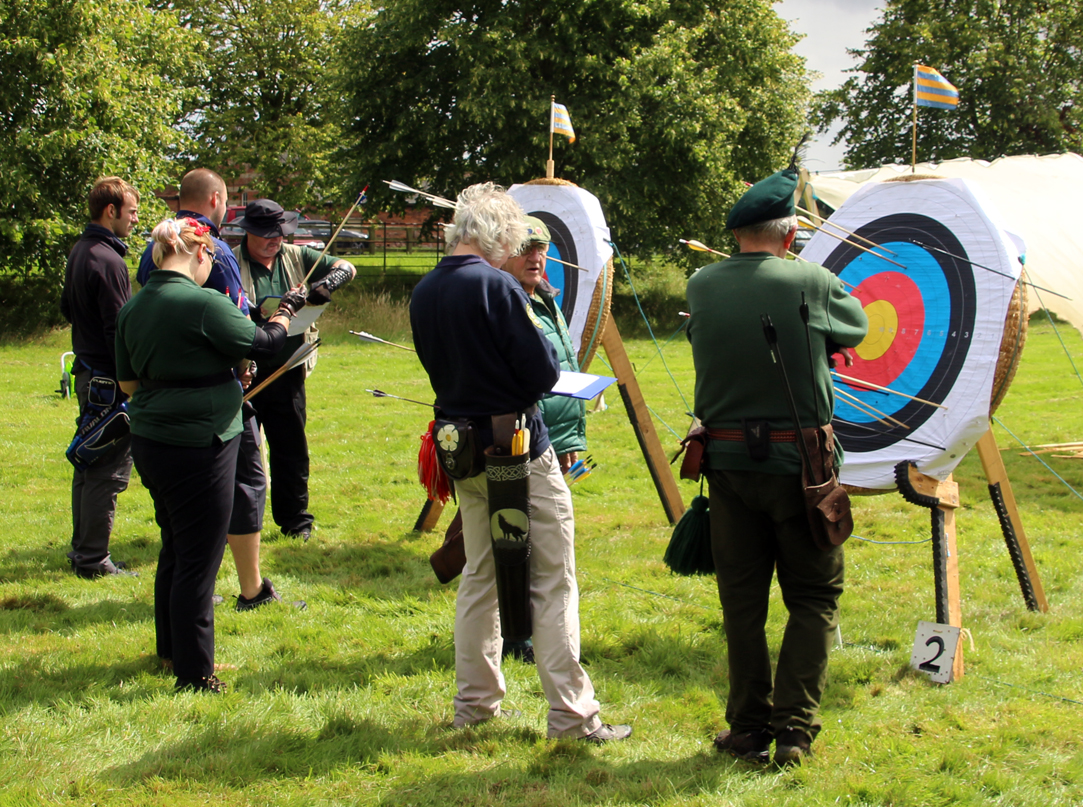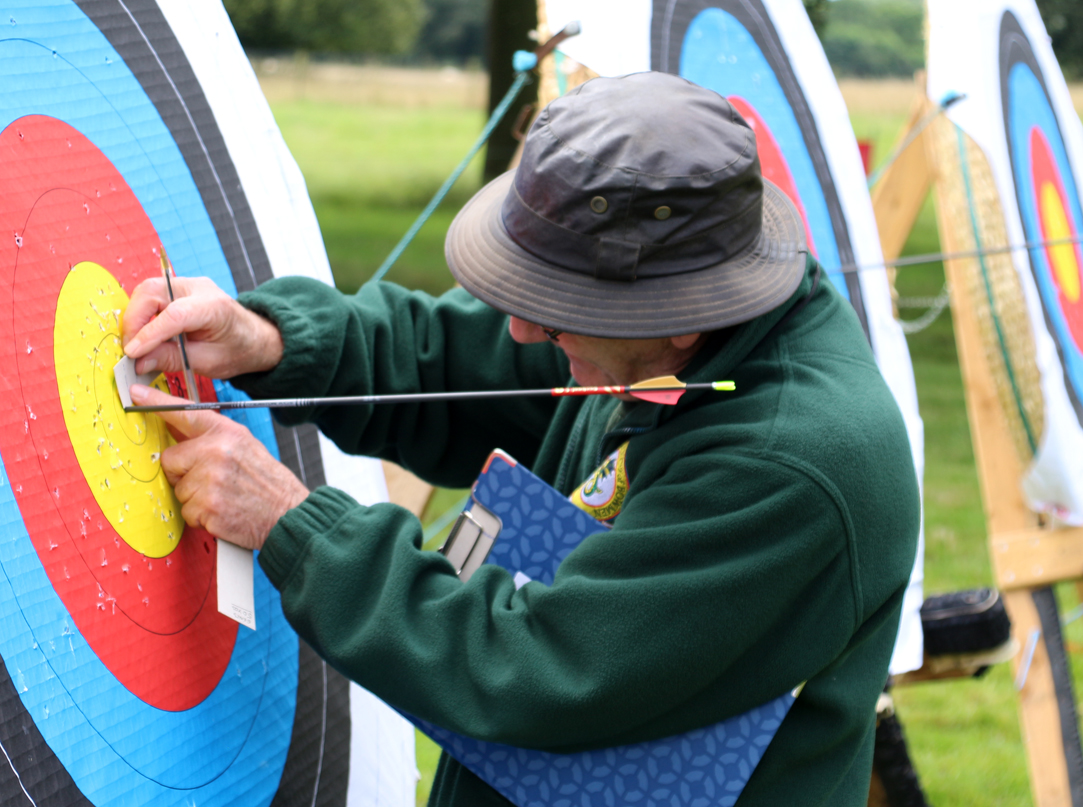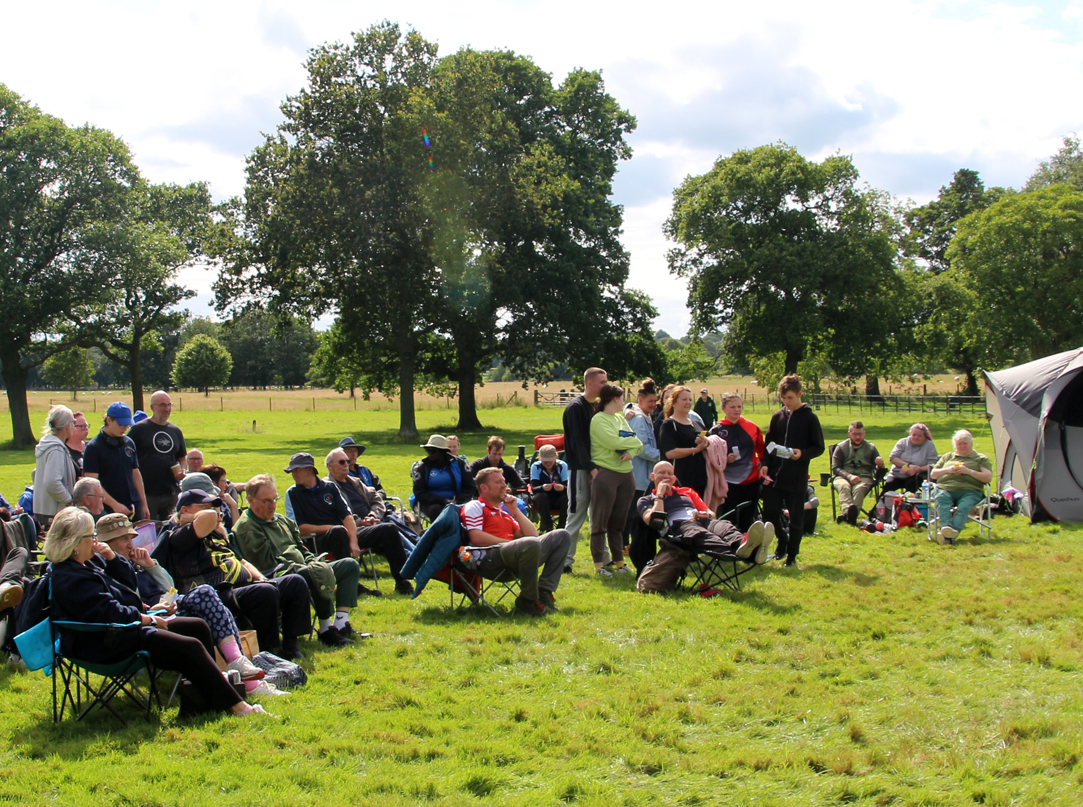 Albion Shoot Sunday 16th July 2023

.

The club ran a  'Have a Go' as part of Roos Show Saturday 24th July 2023

.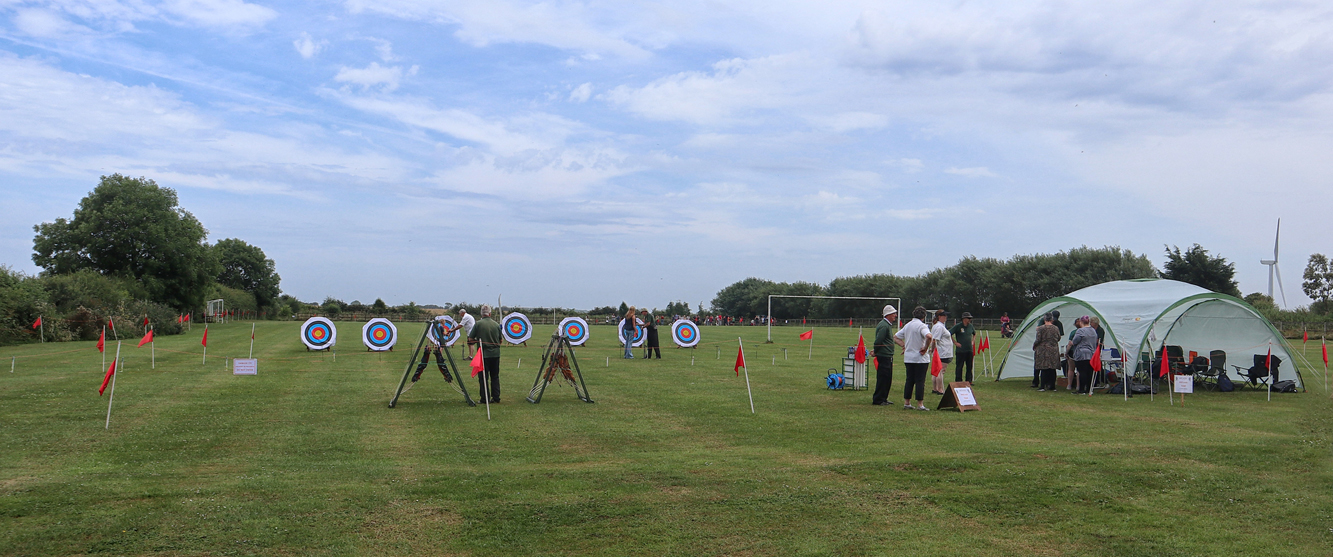 Burton Constable ran a 'Have a Go' as part of the Skirlaugh Pageant Saturday 24th June 2023

.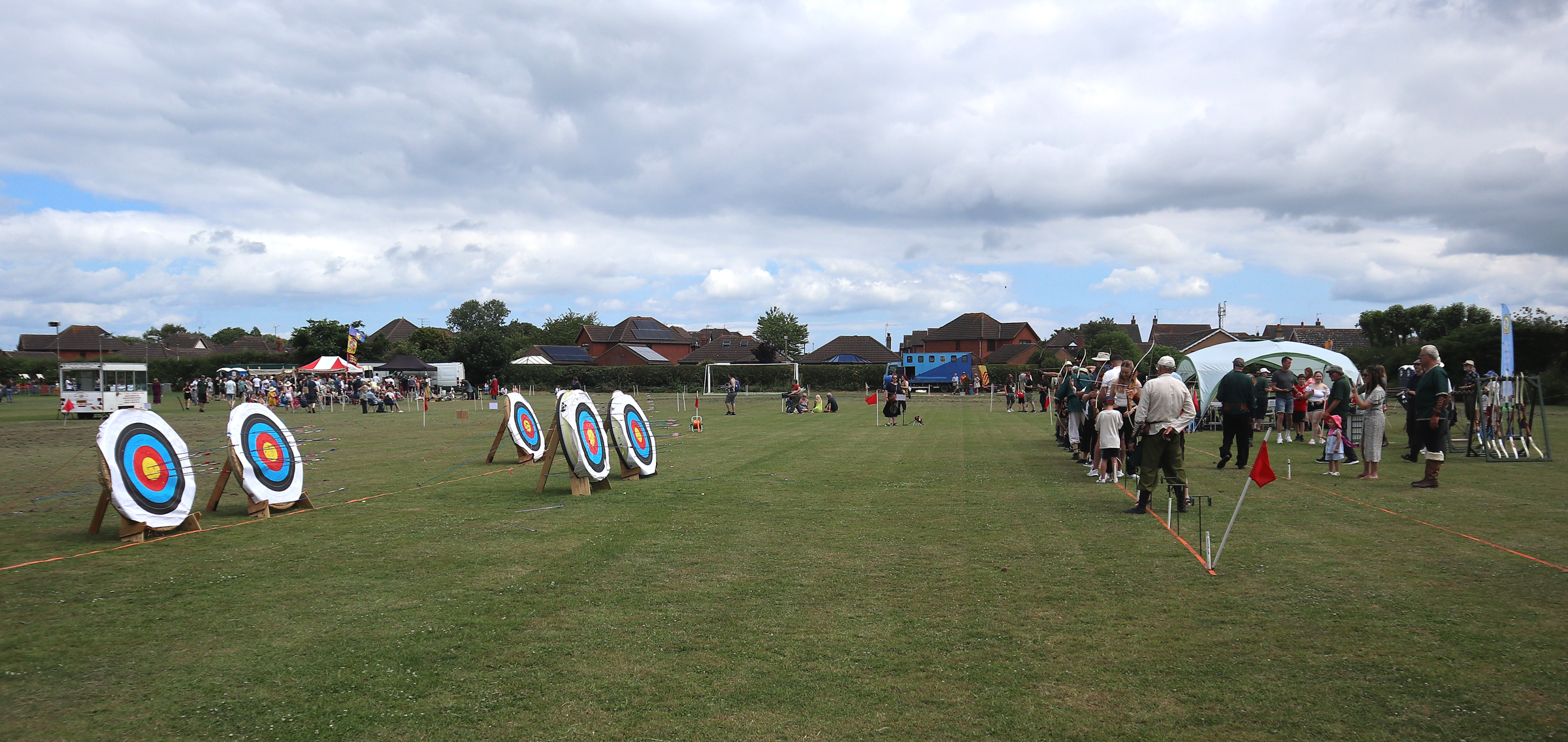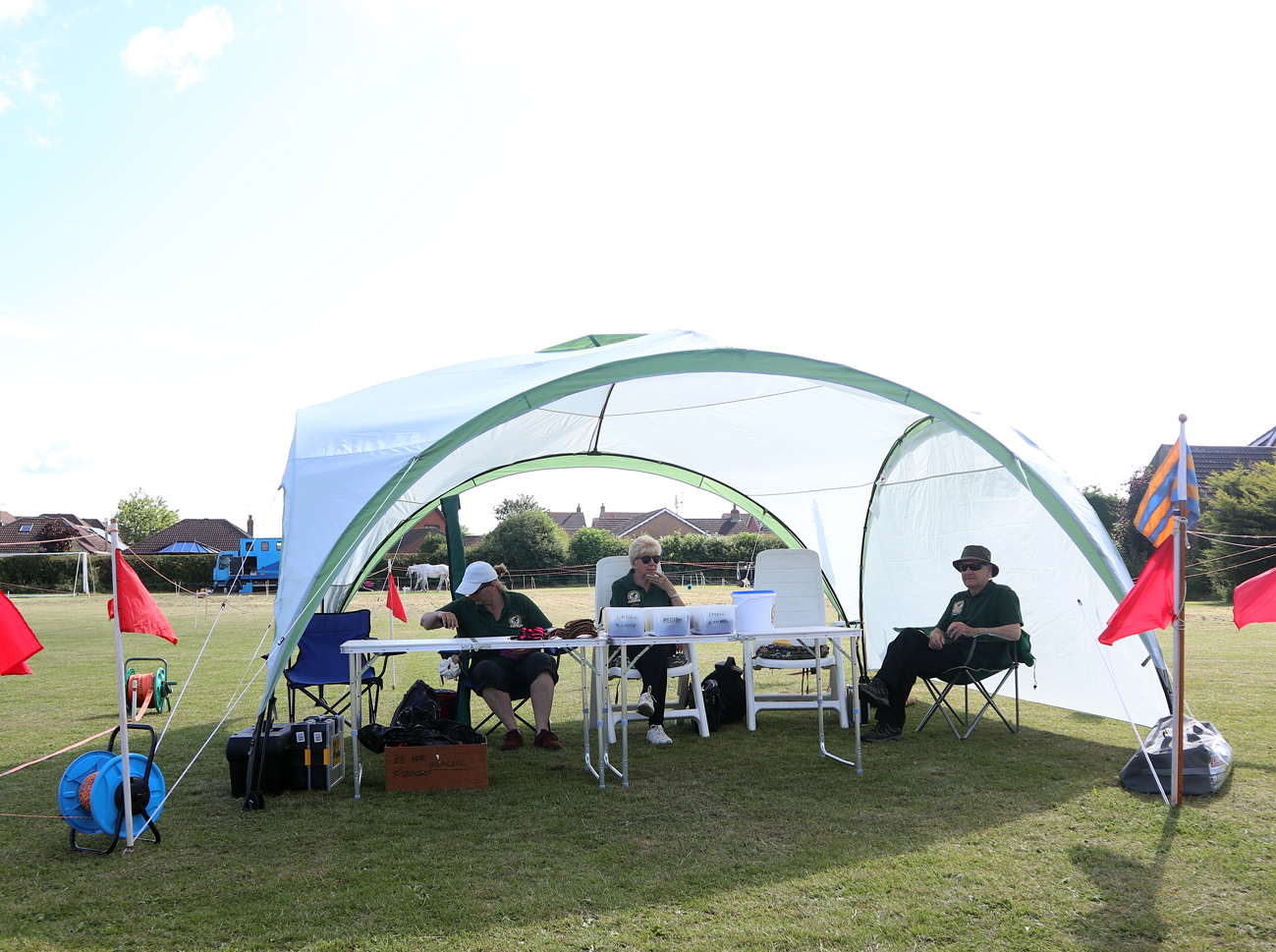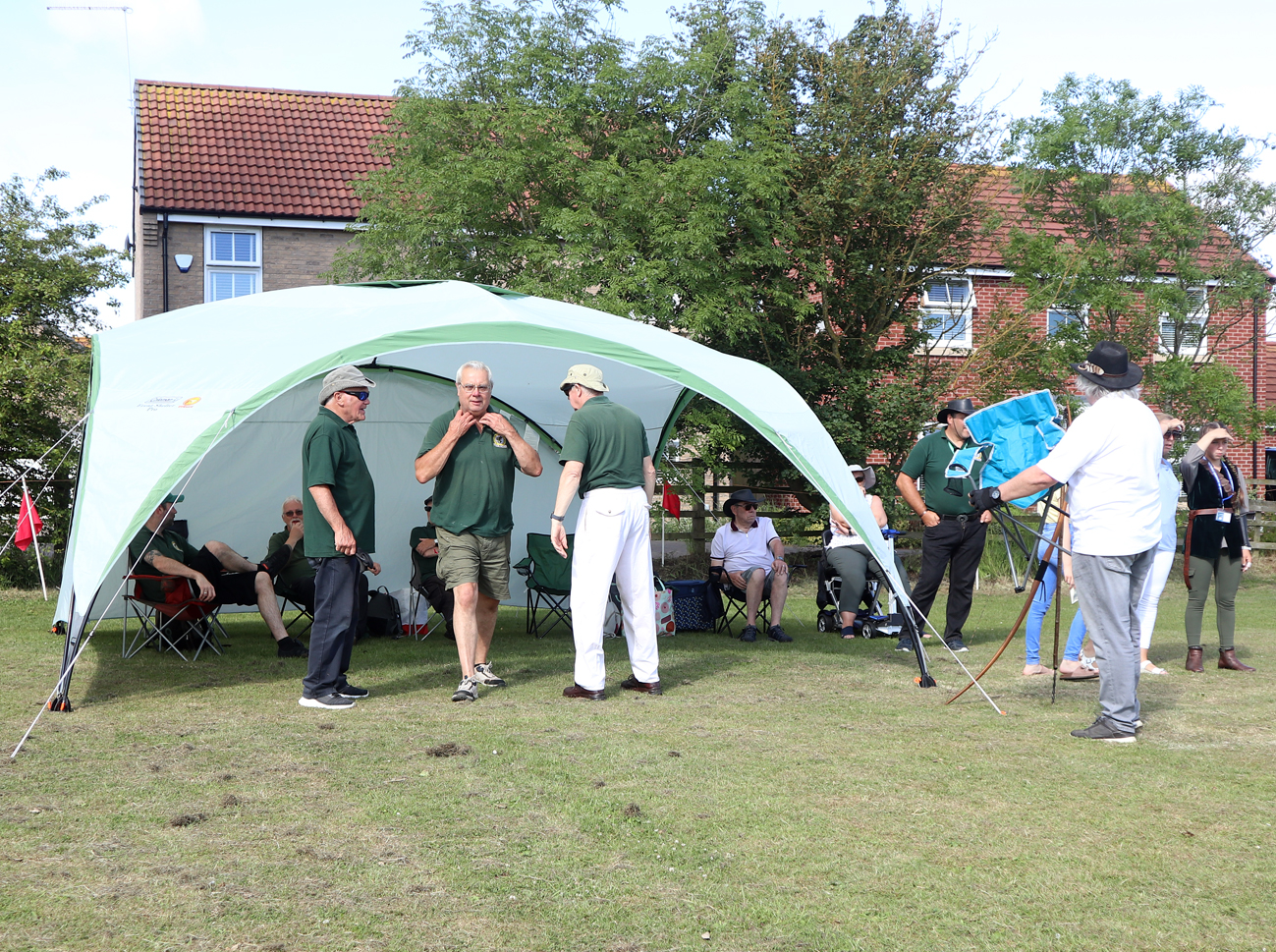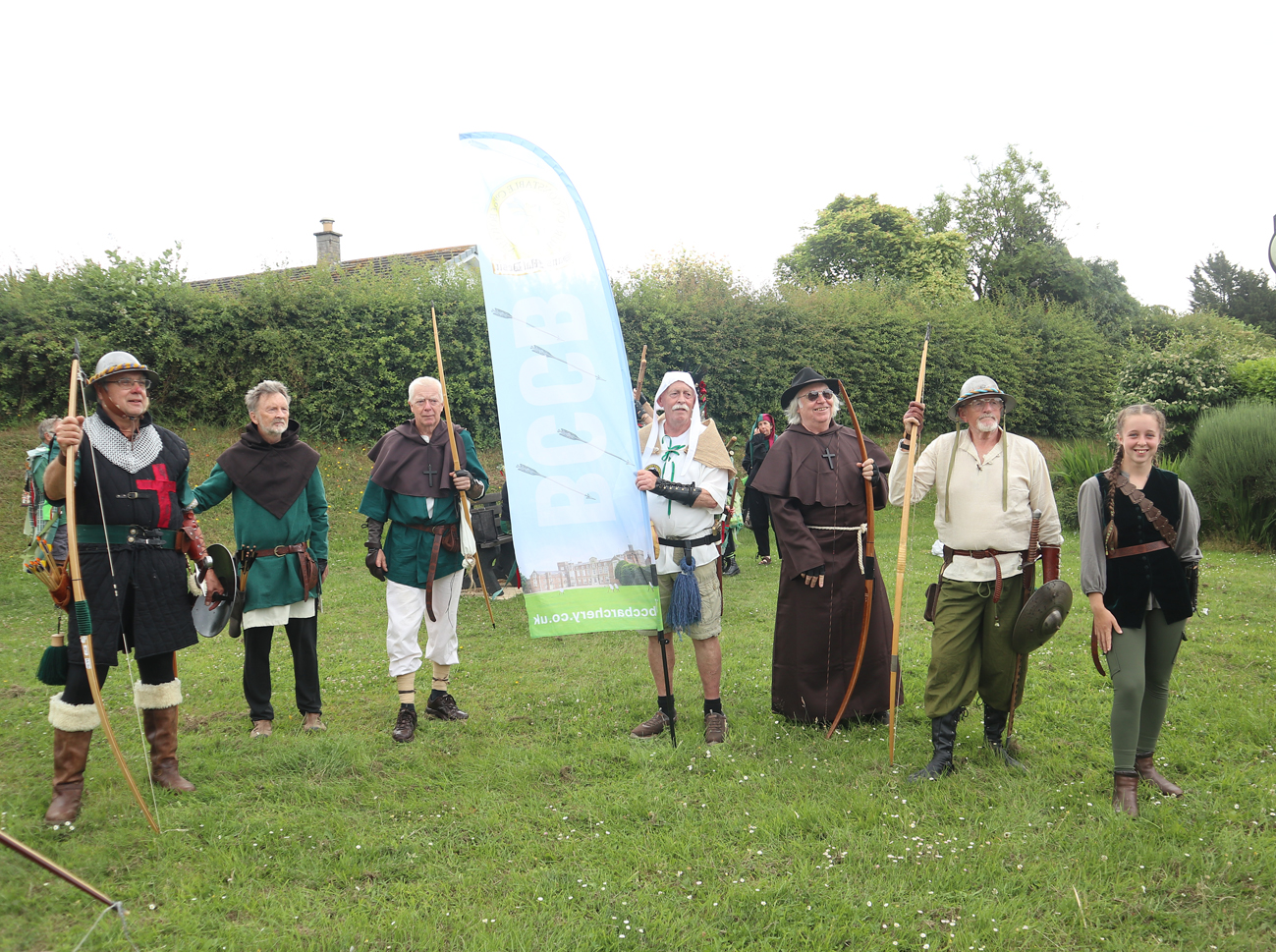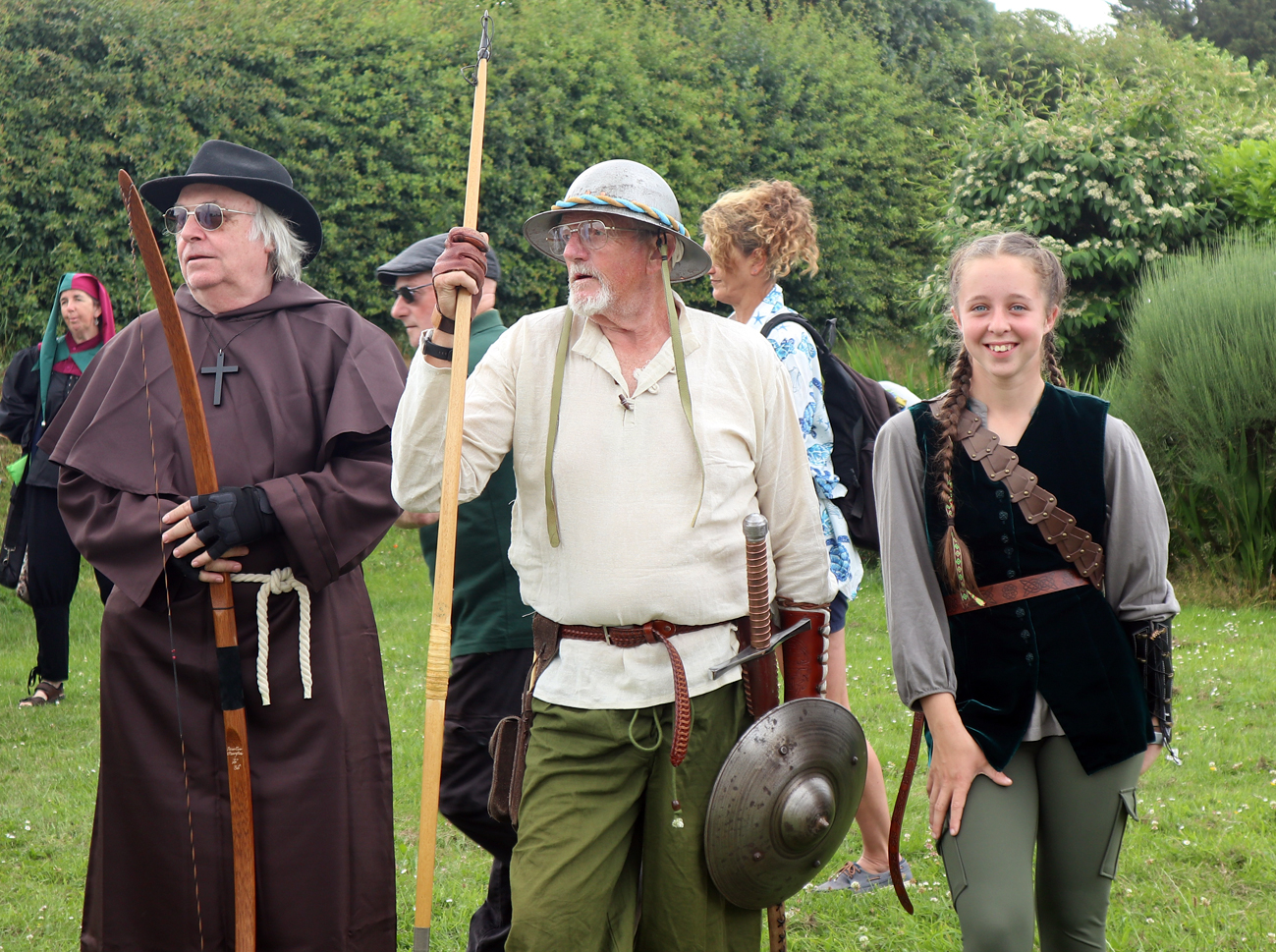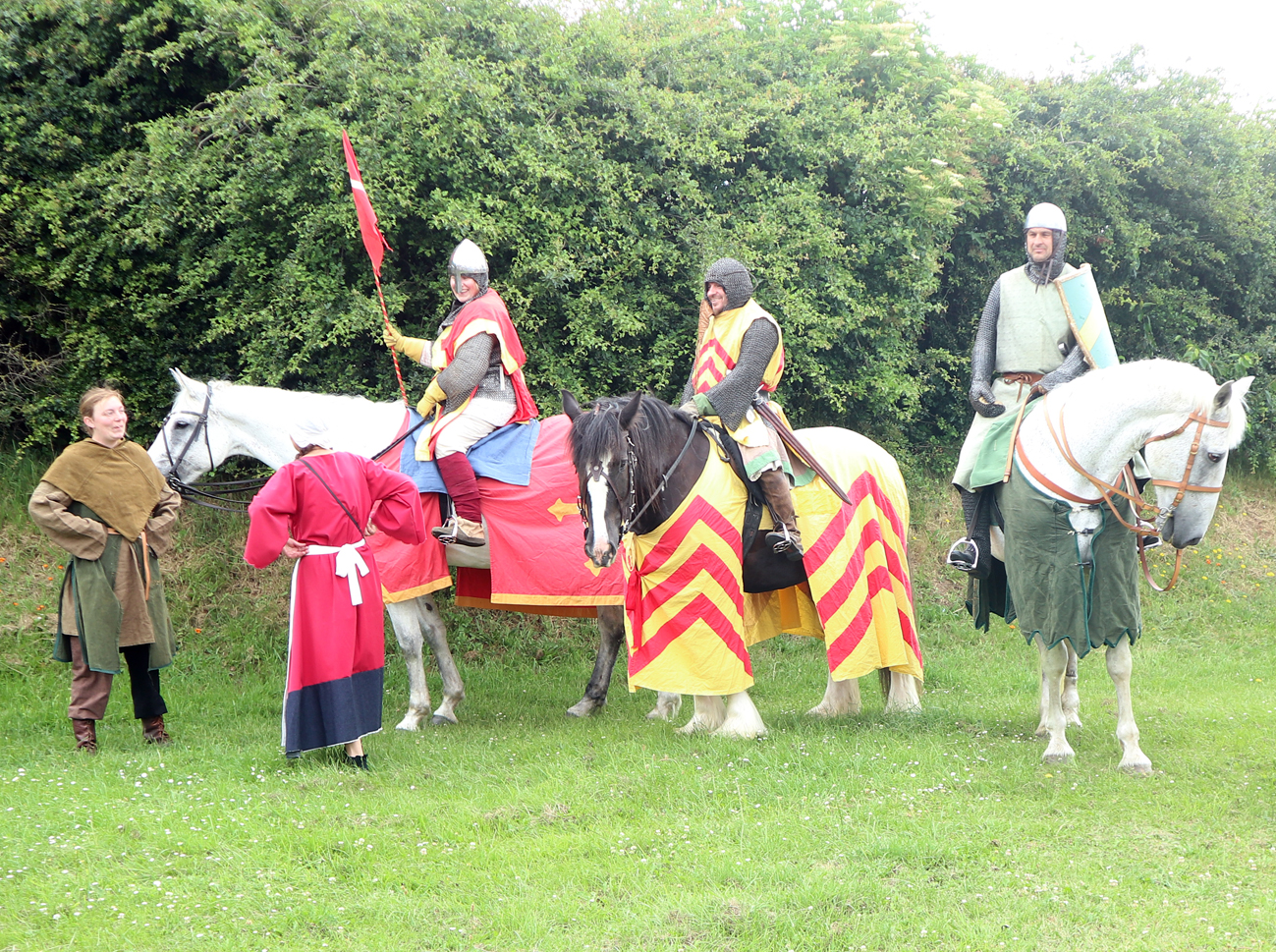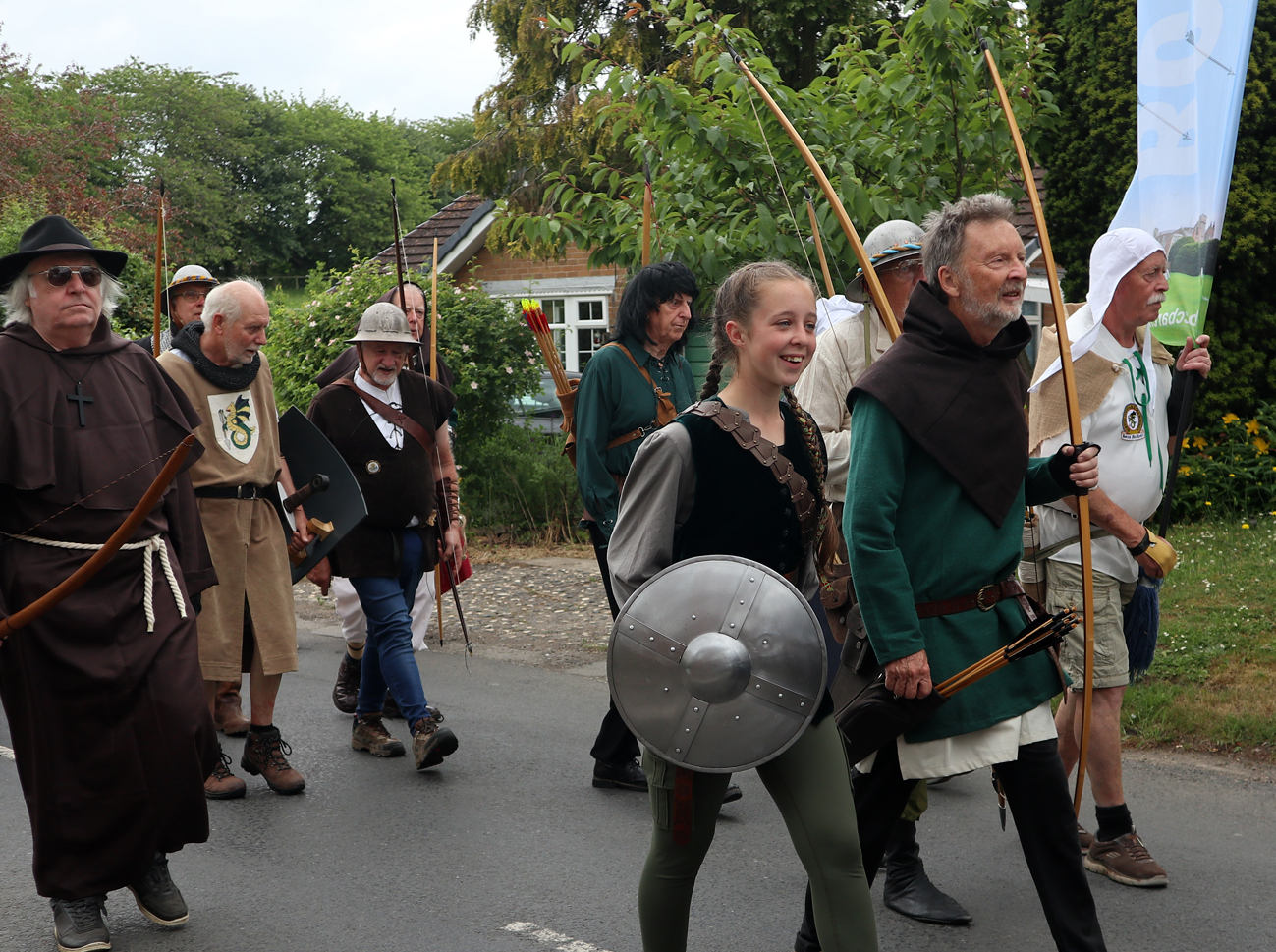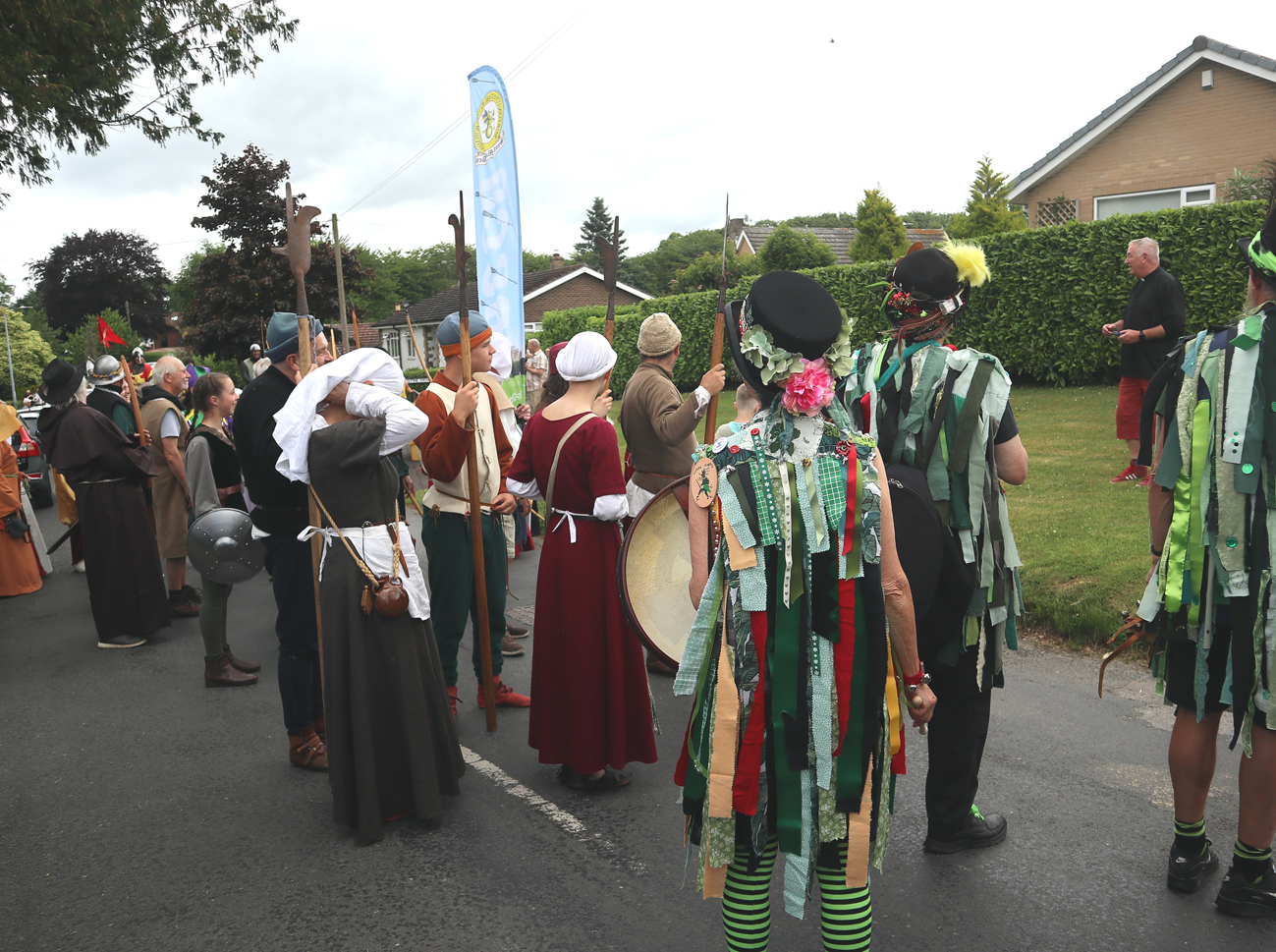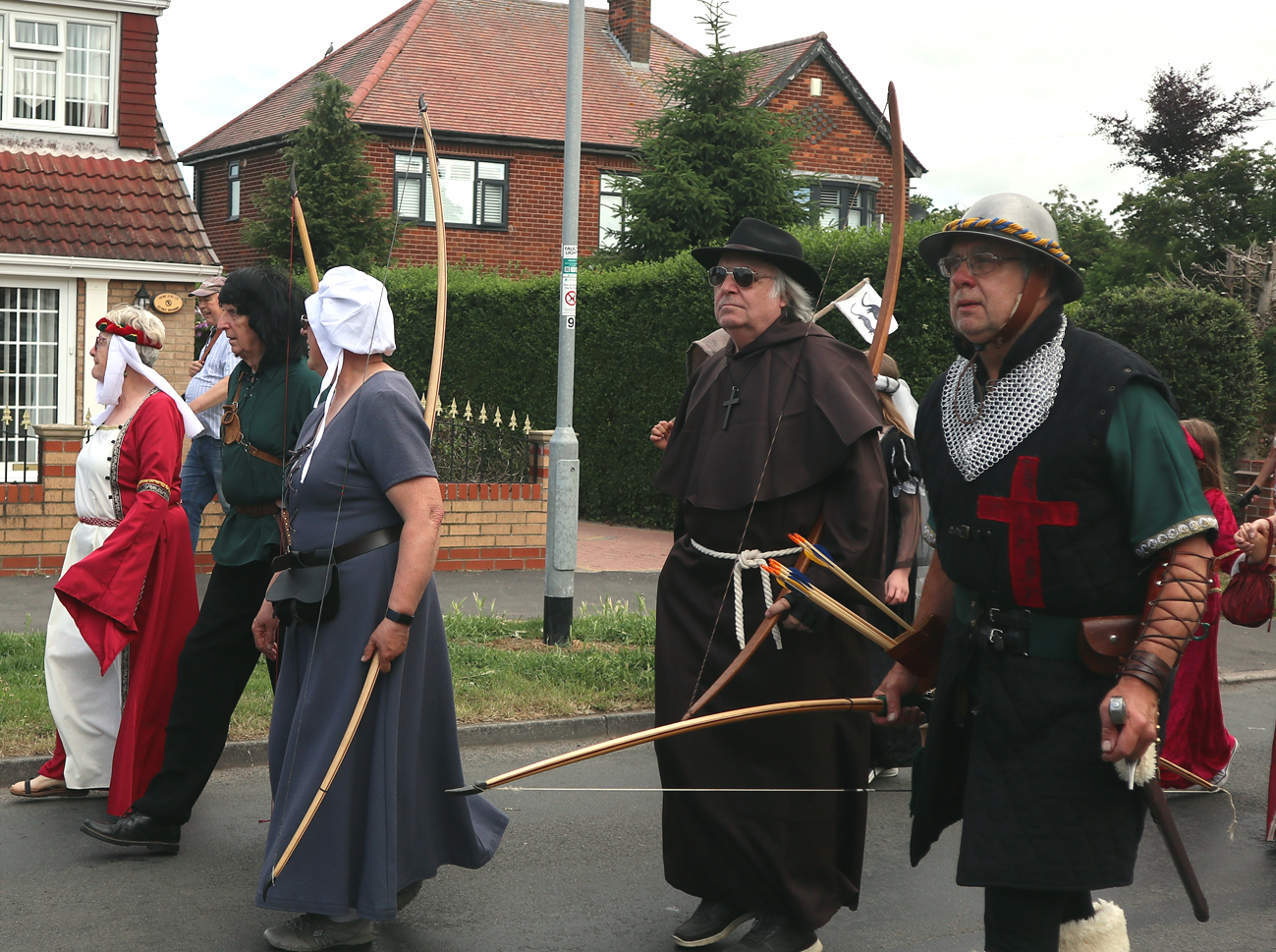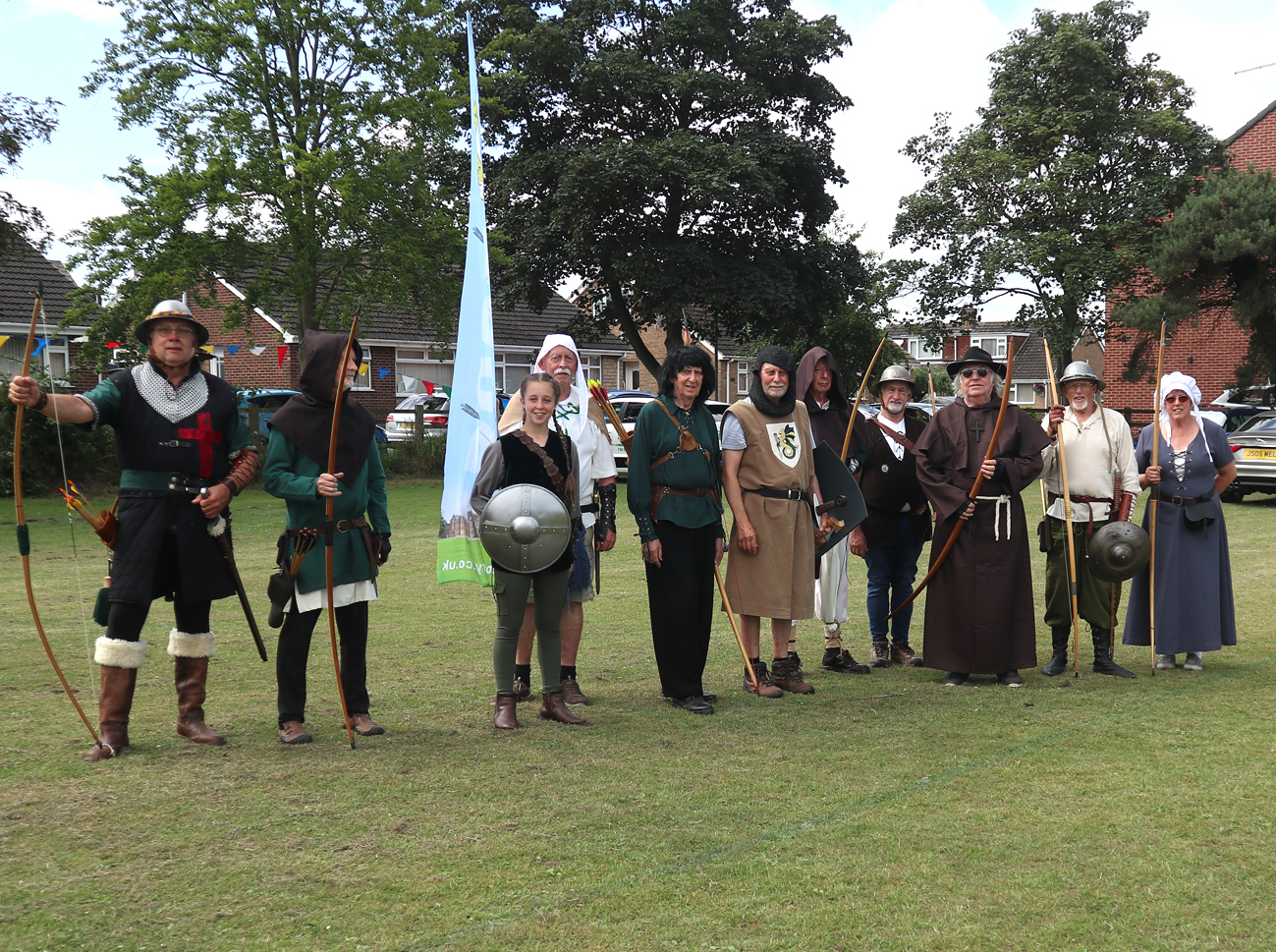 Photos

taken during the Help4Heroes 'Have a Go' 20th June 2023

.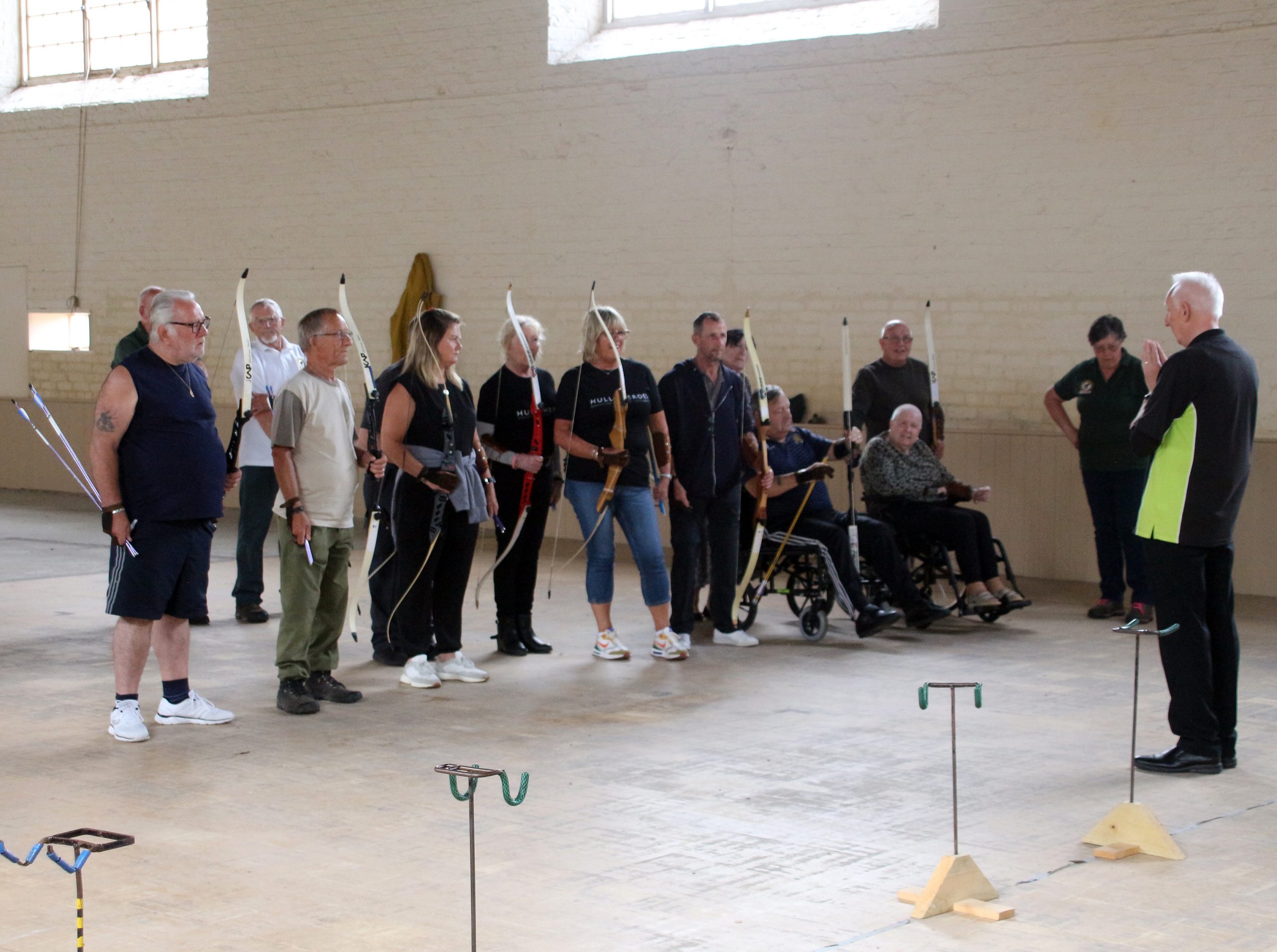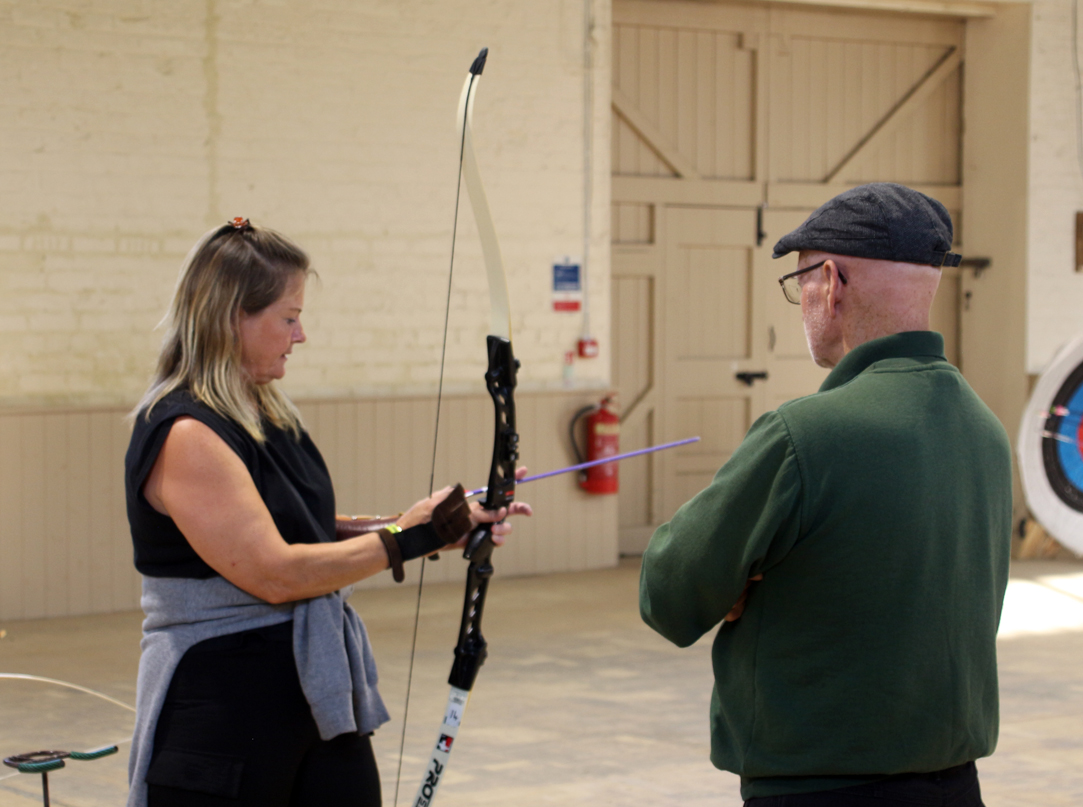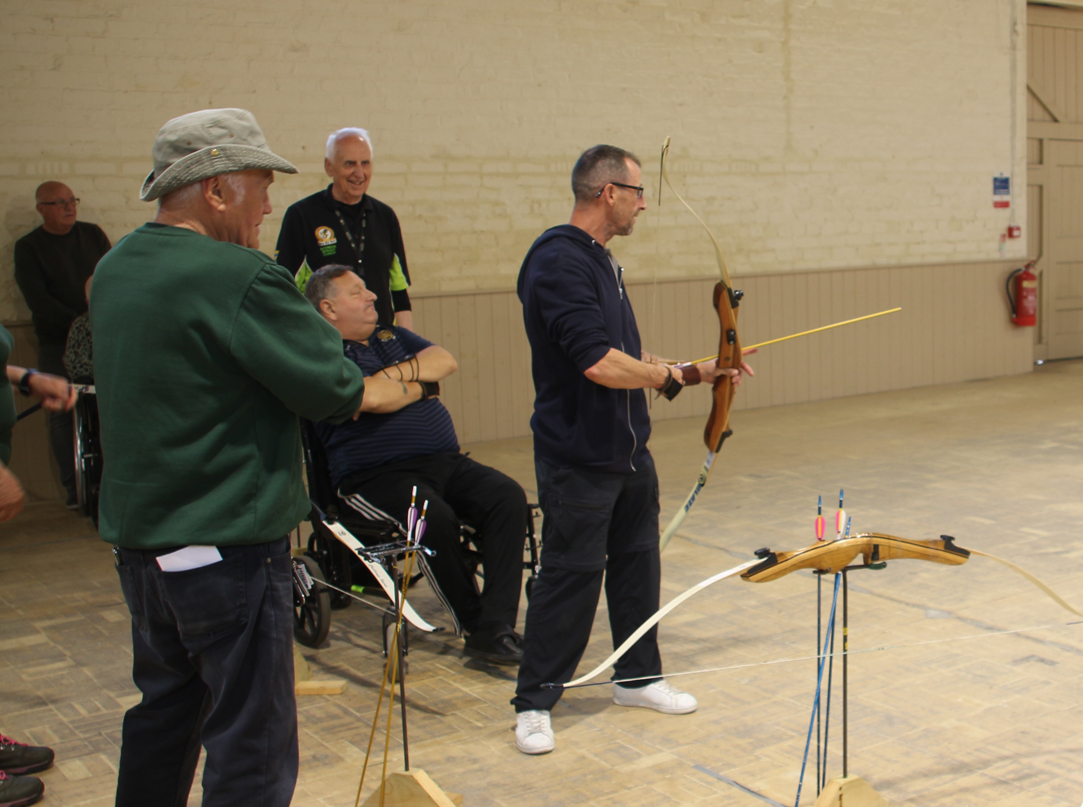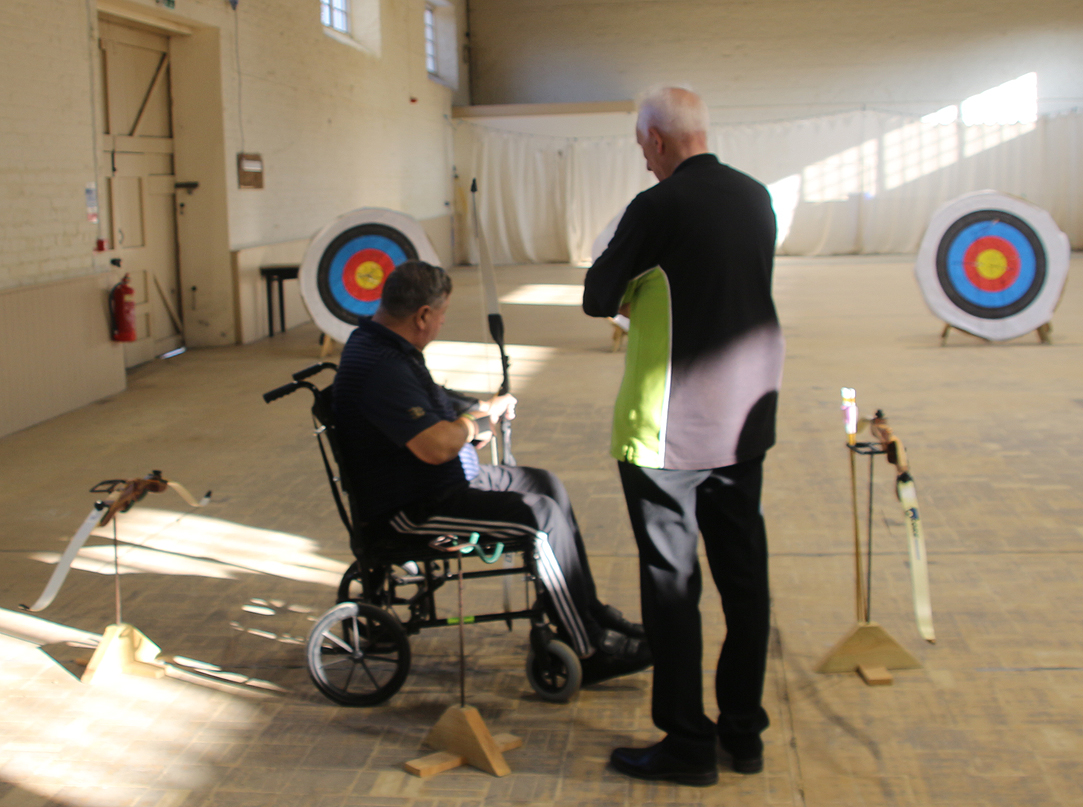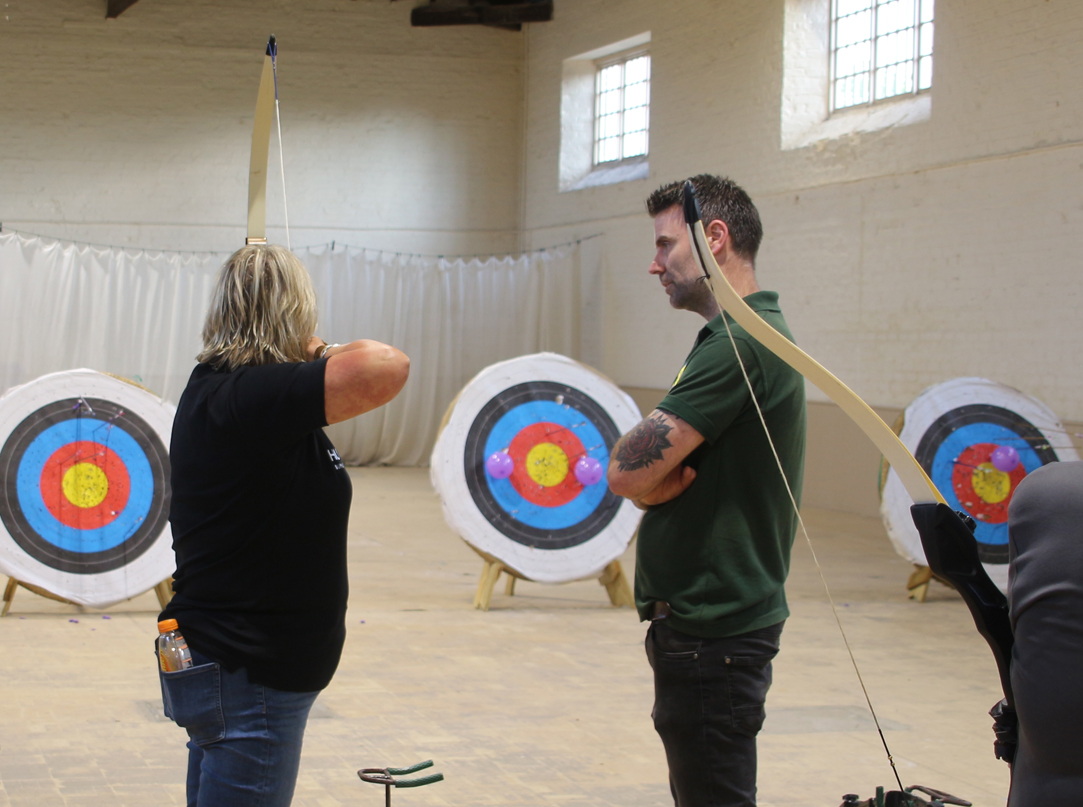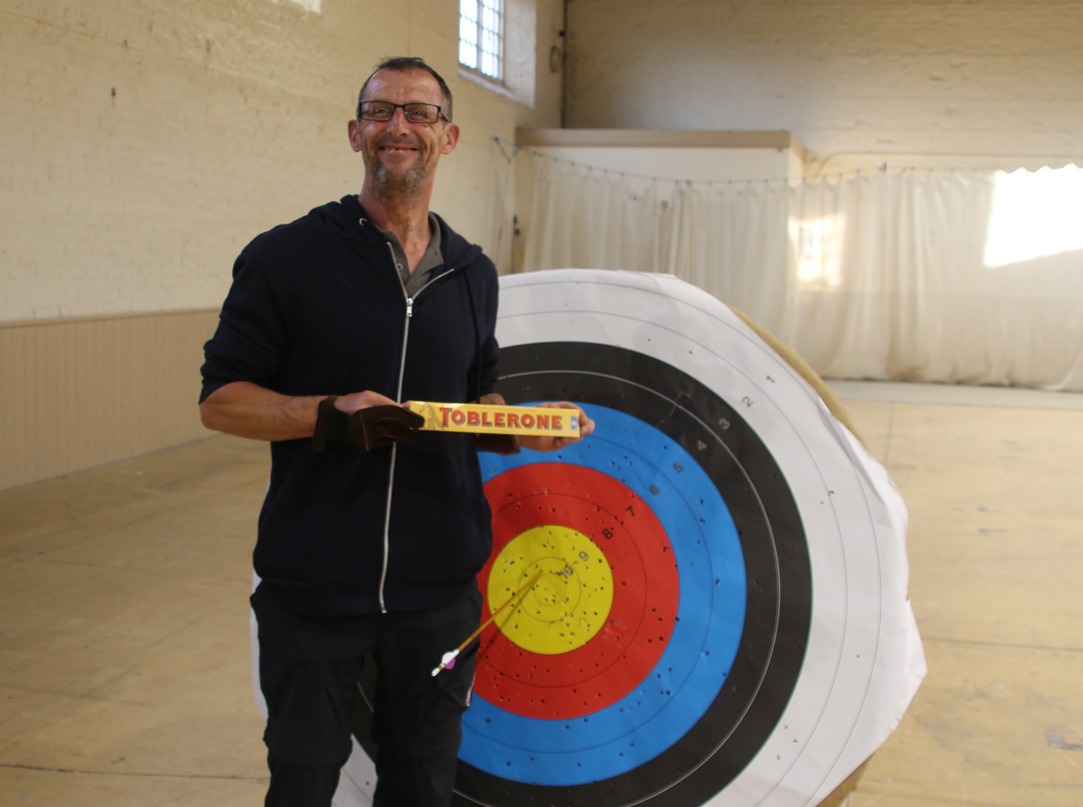 Photos taken during the WI 'Have a Go' 6th June 2023.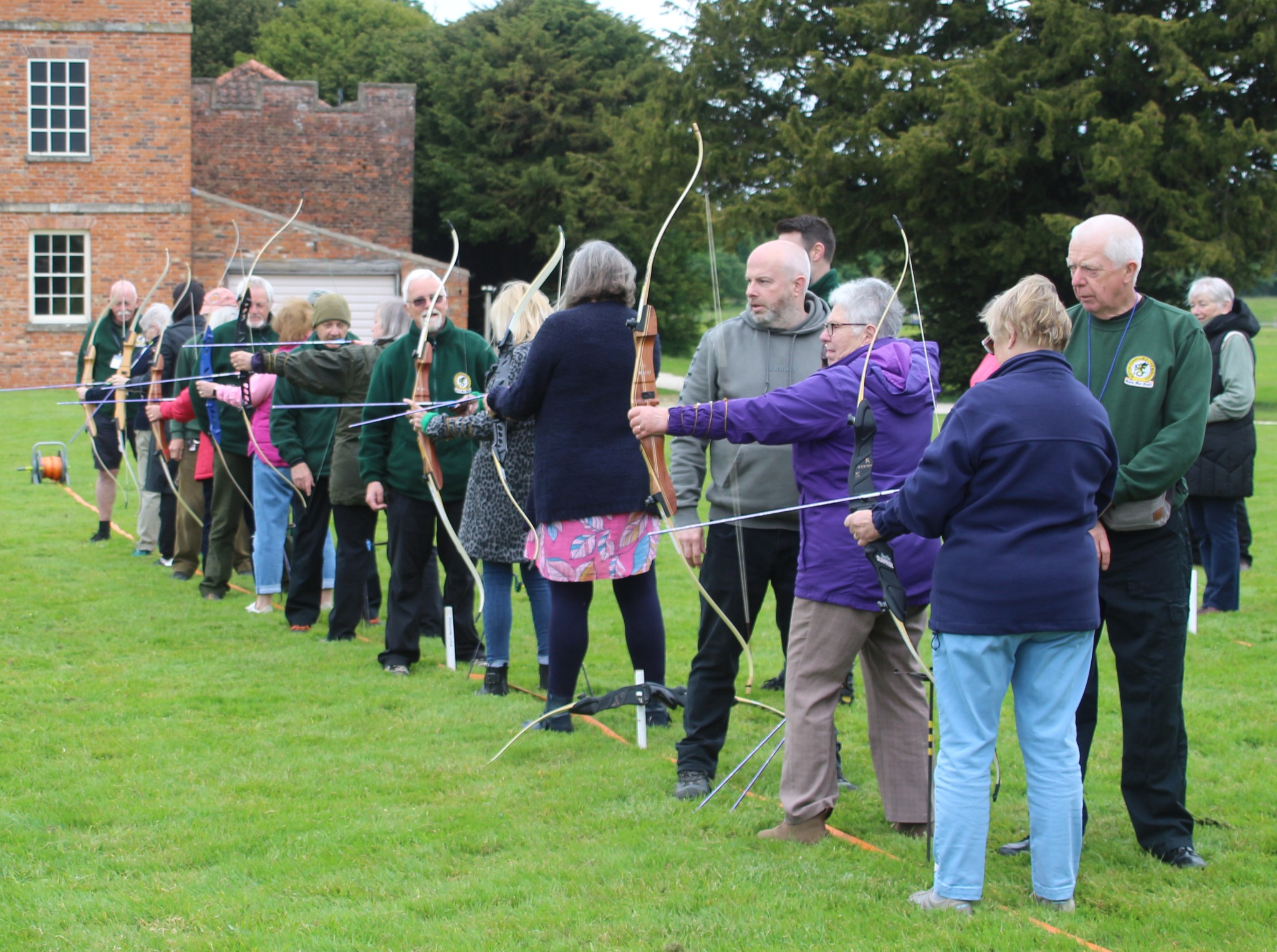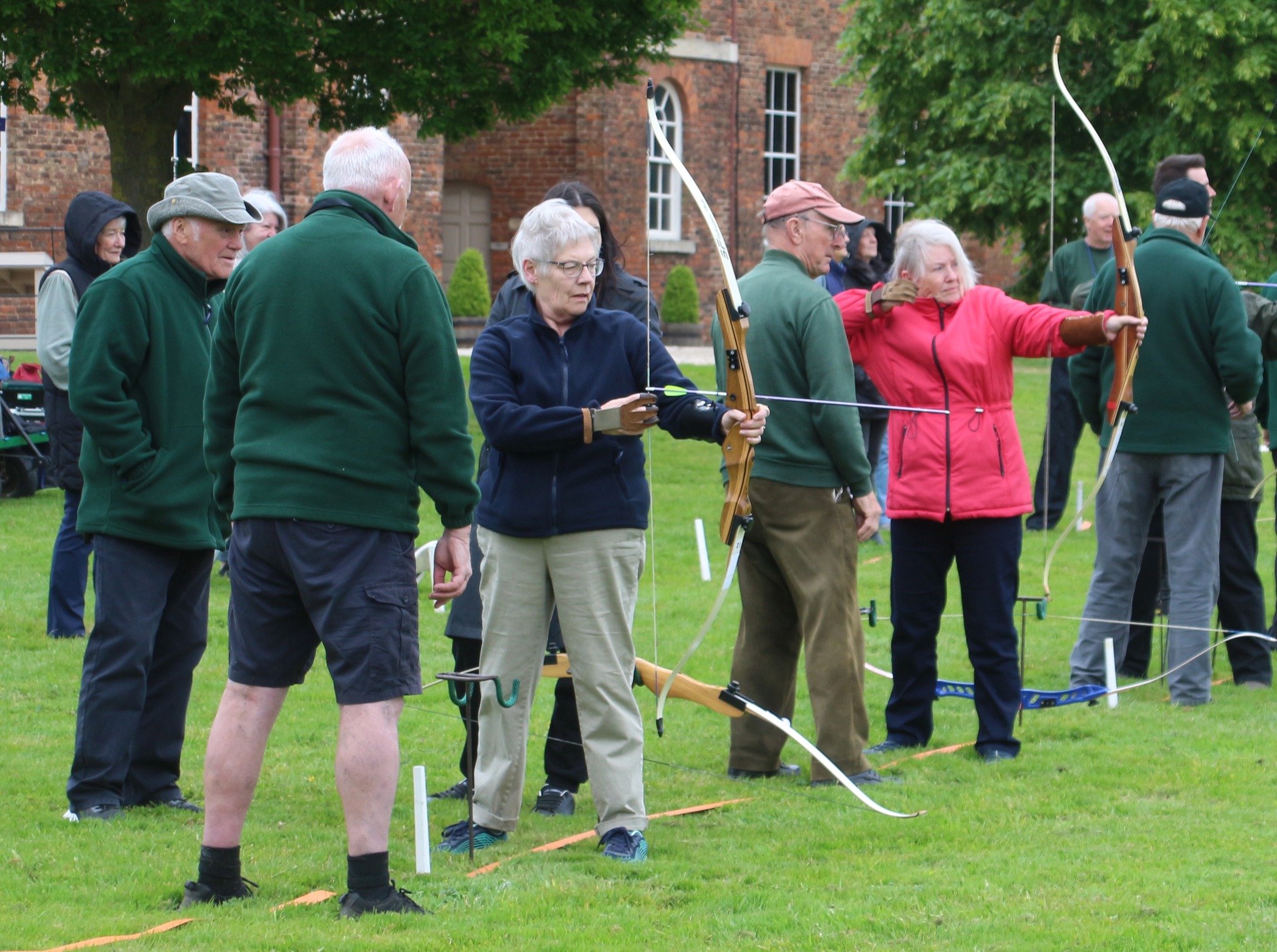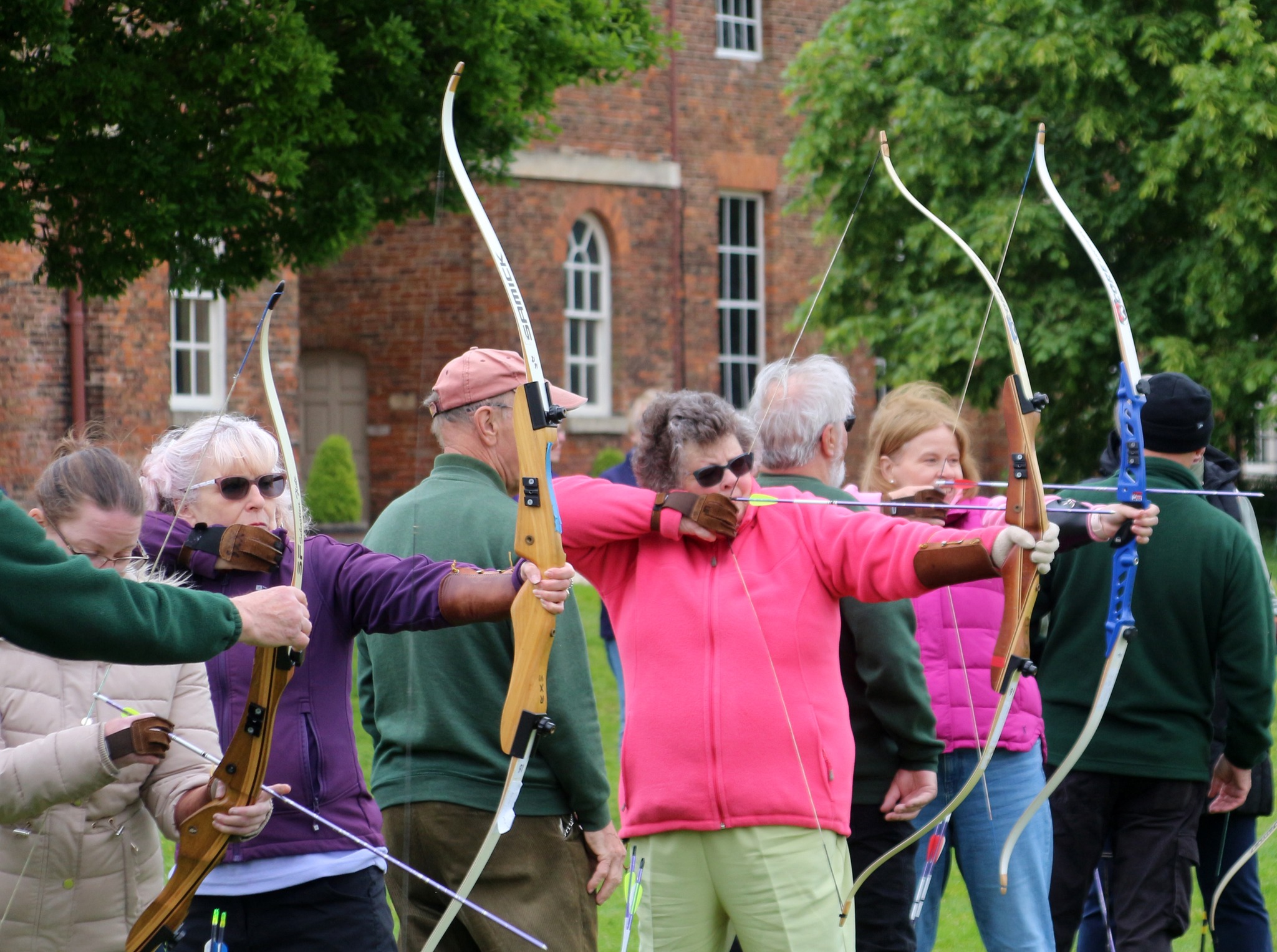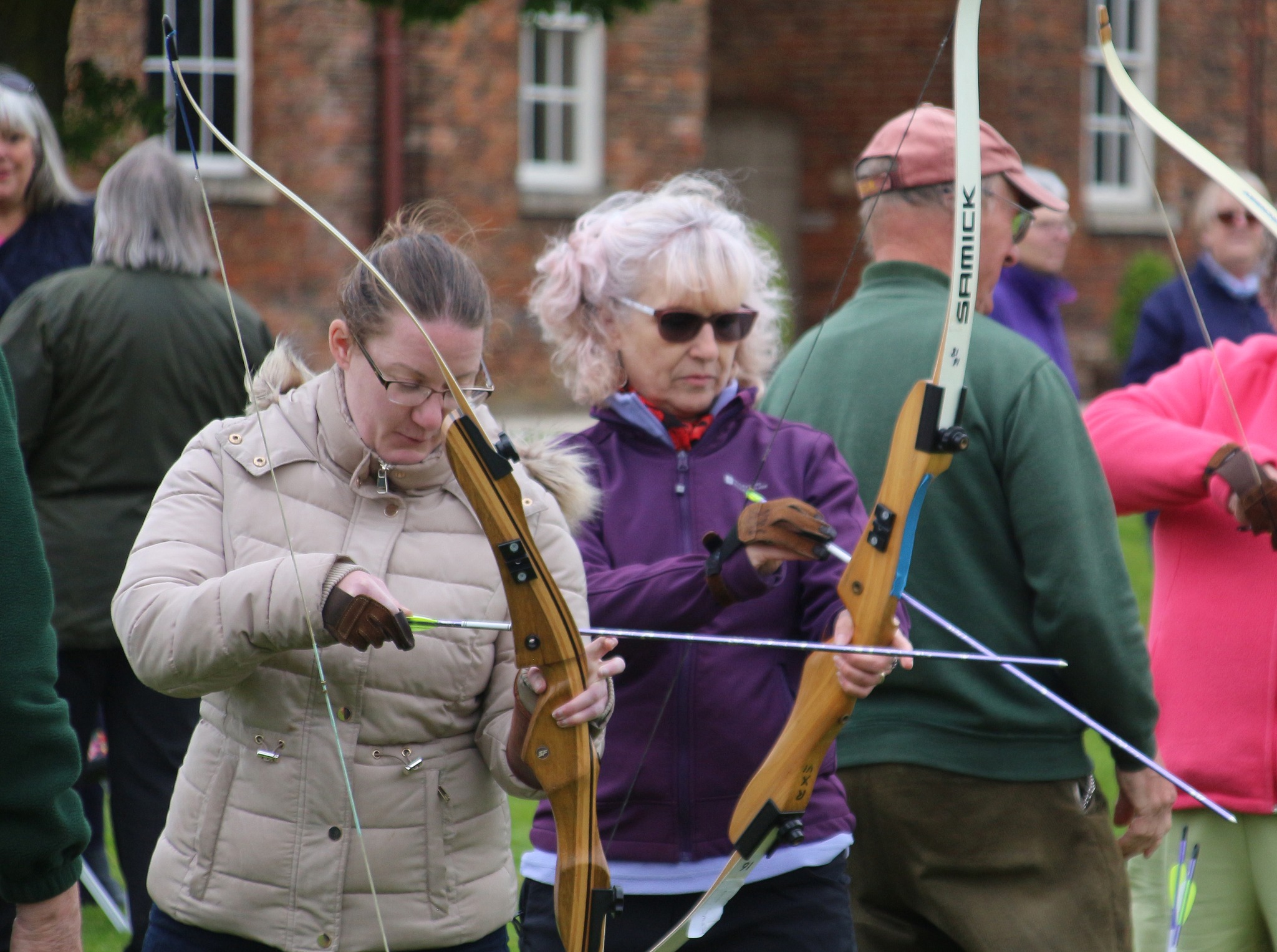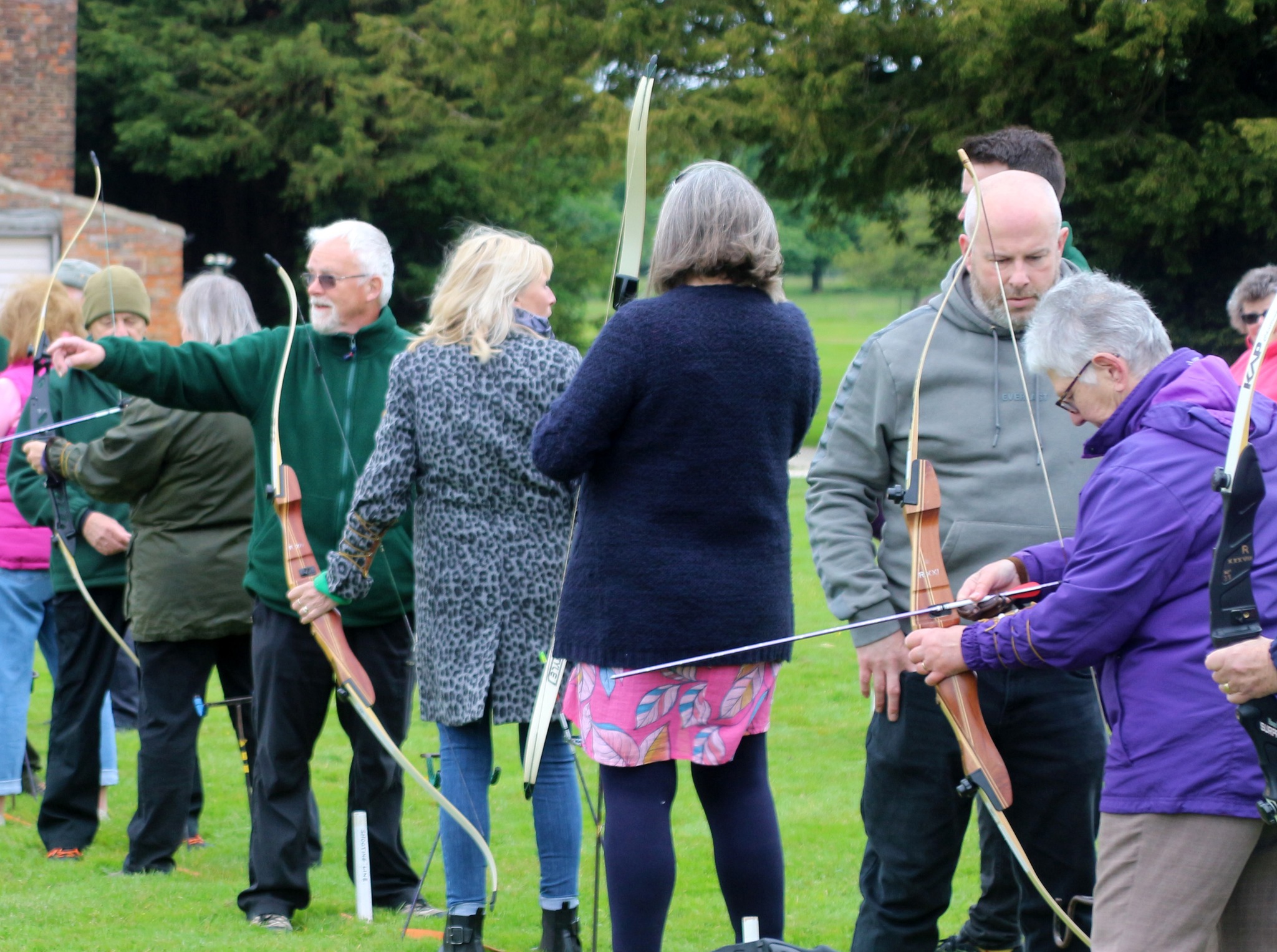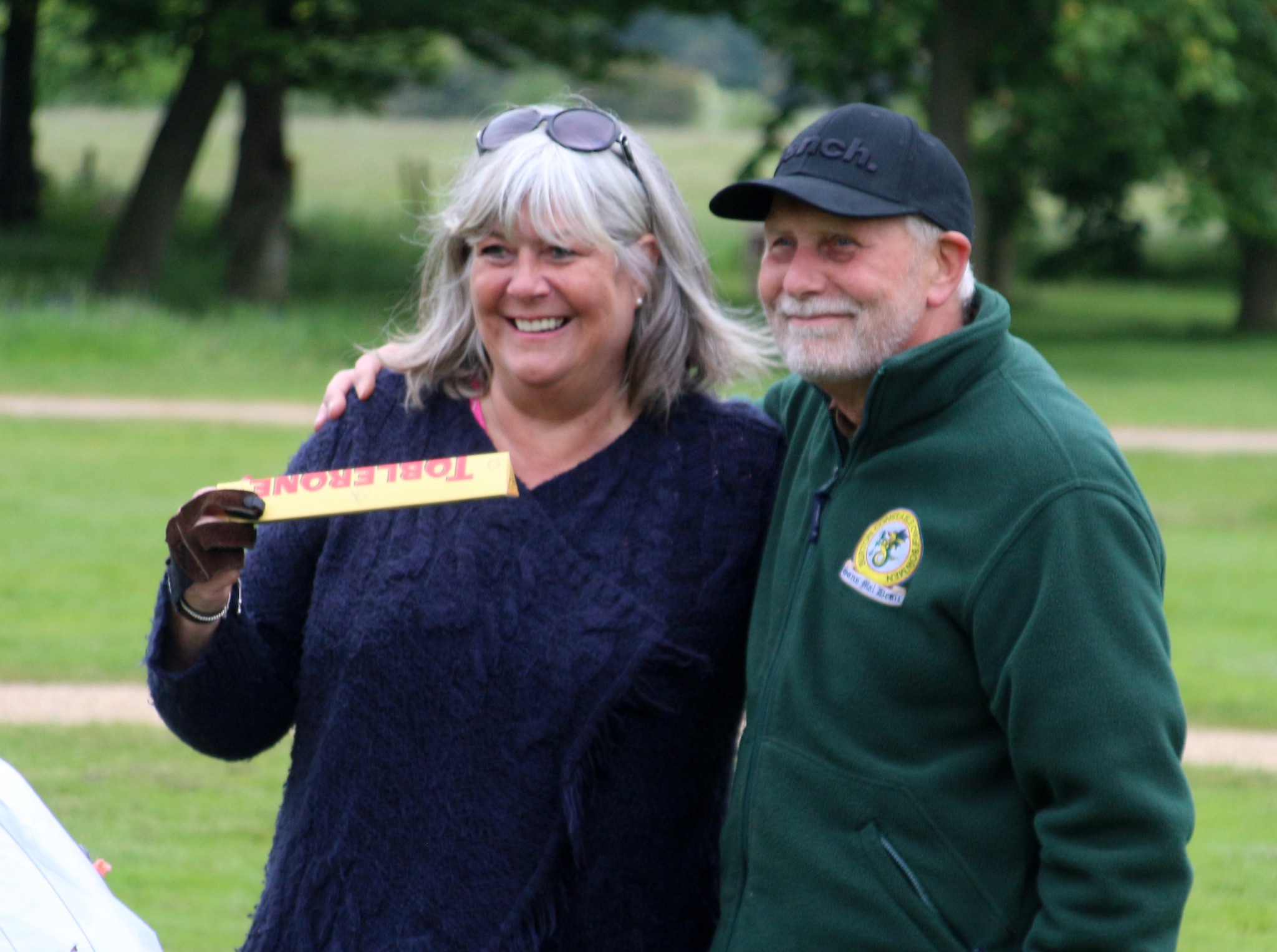 MEDIEVAL LONGBOW SHOOT 4th June 2023
At Burton Constable 32 archers took part in our annual longbow only competition. The day saw some excellent shooting from archers 9 to __ years old.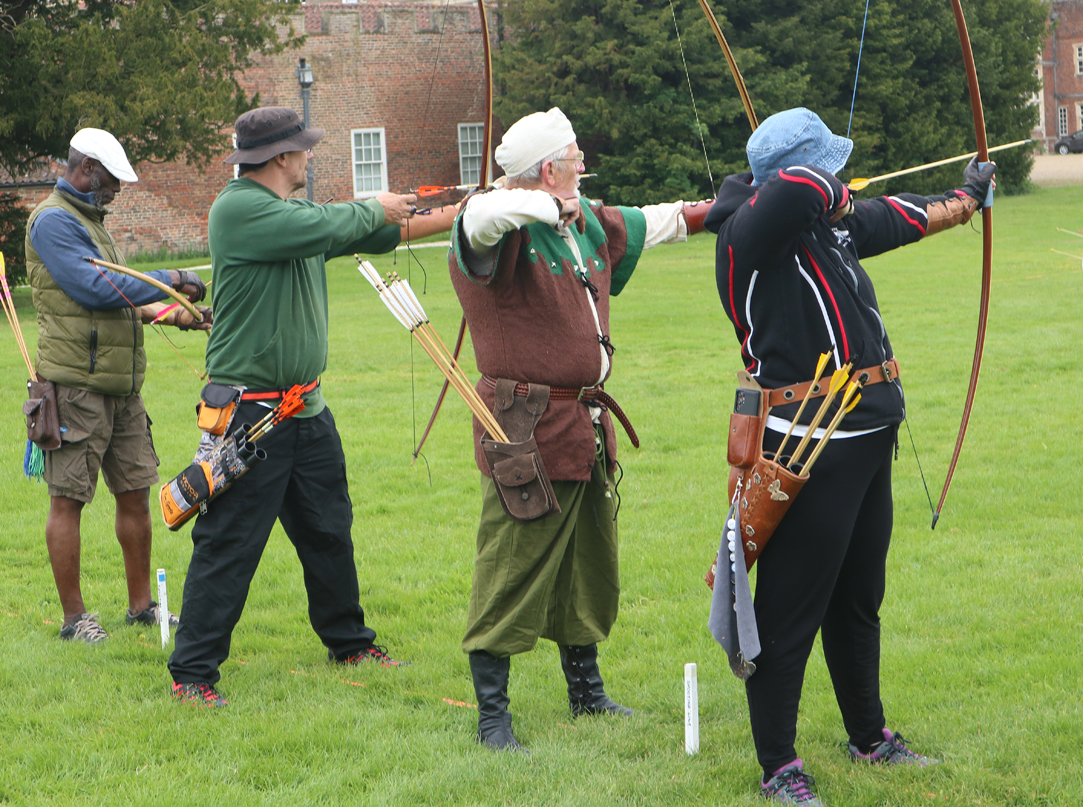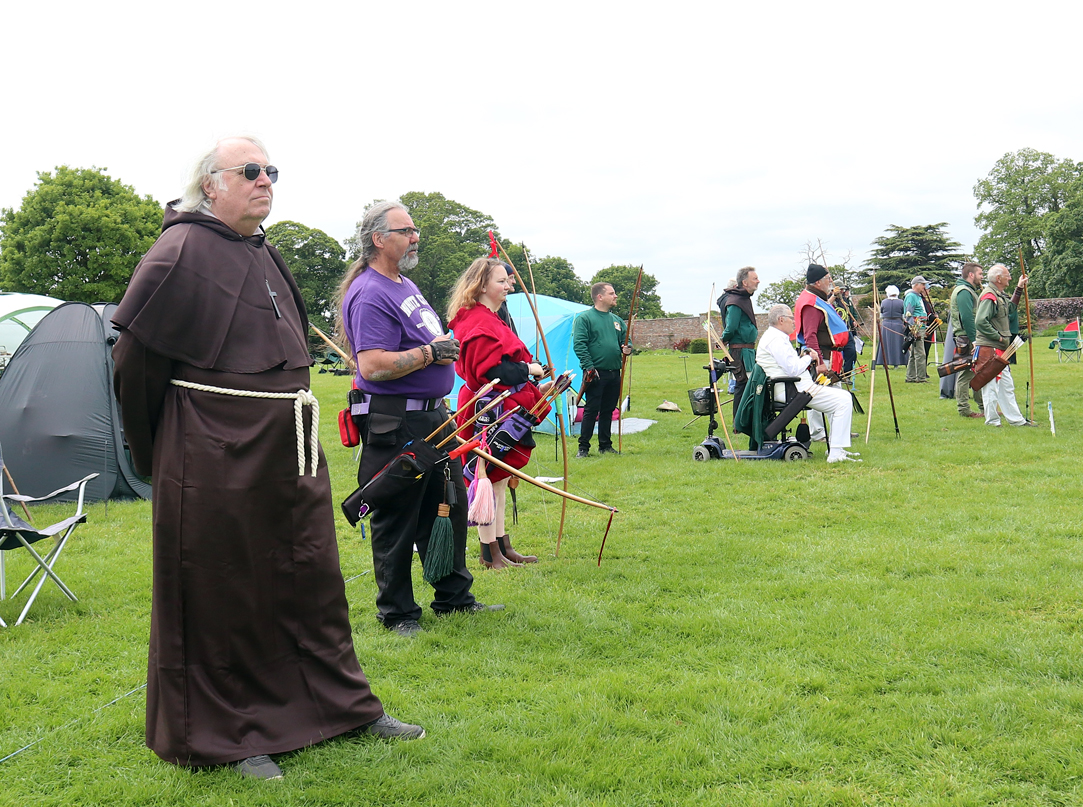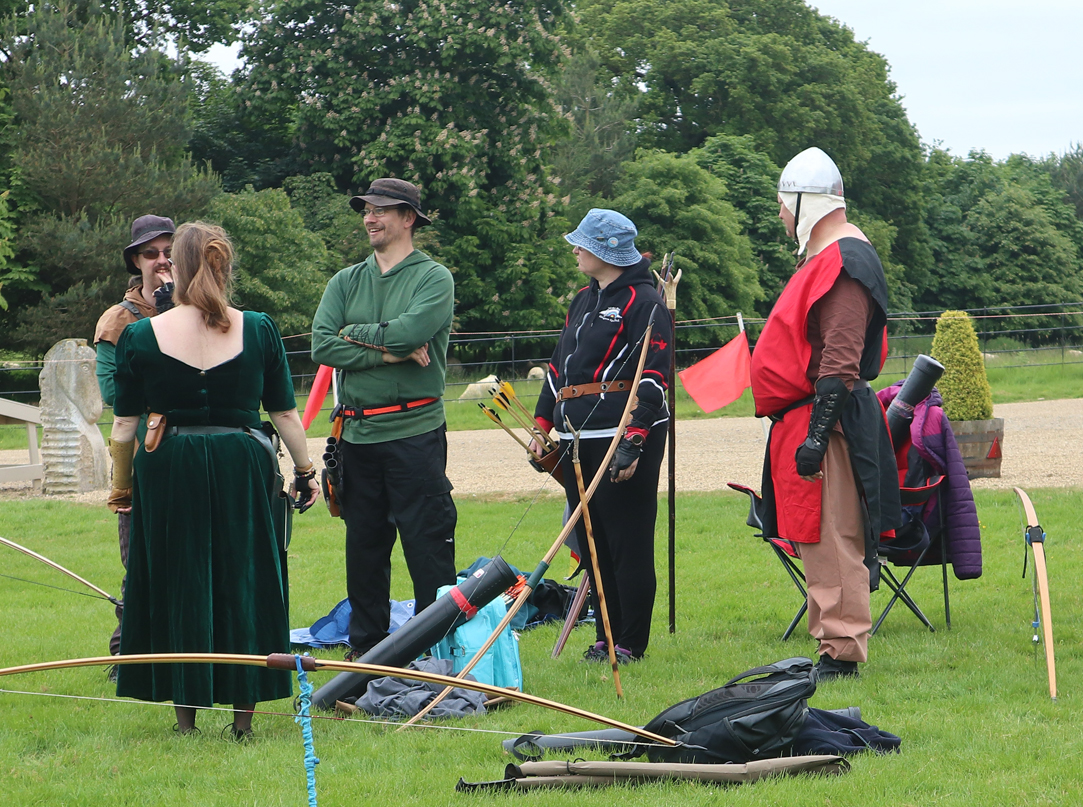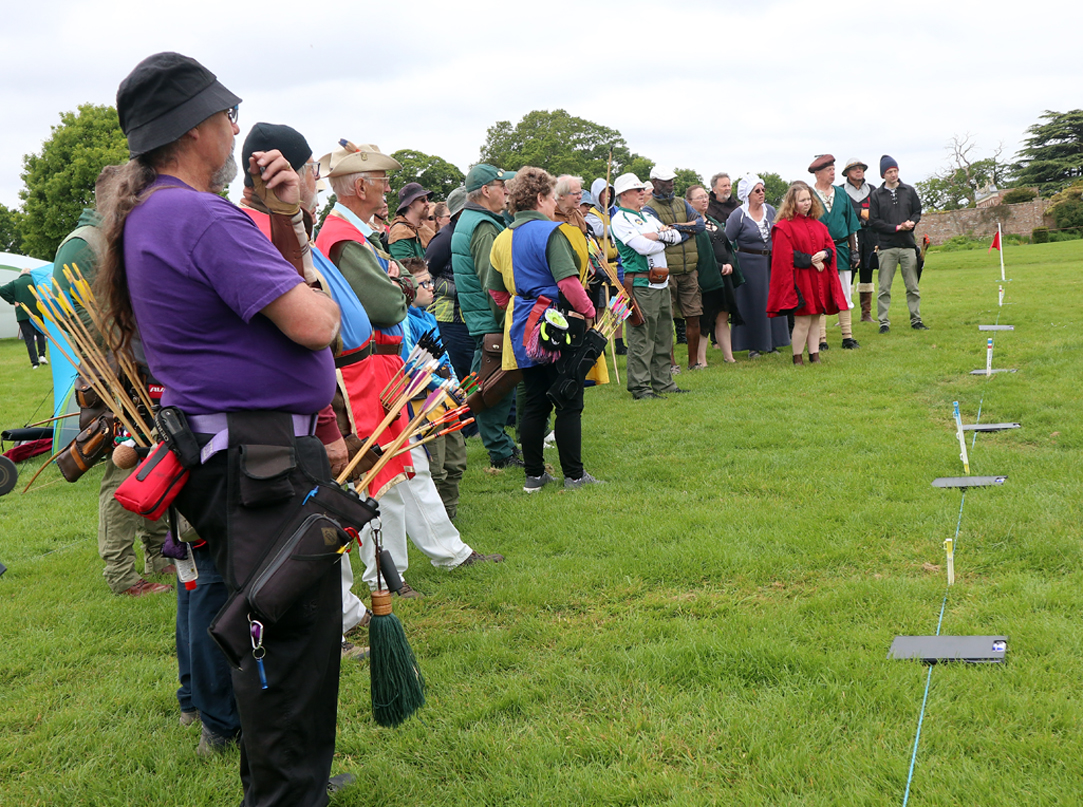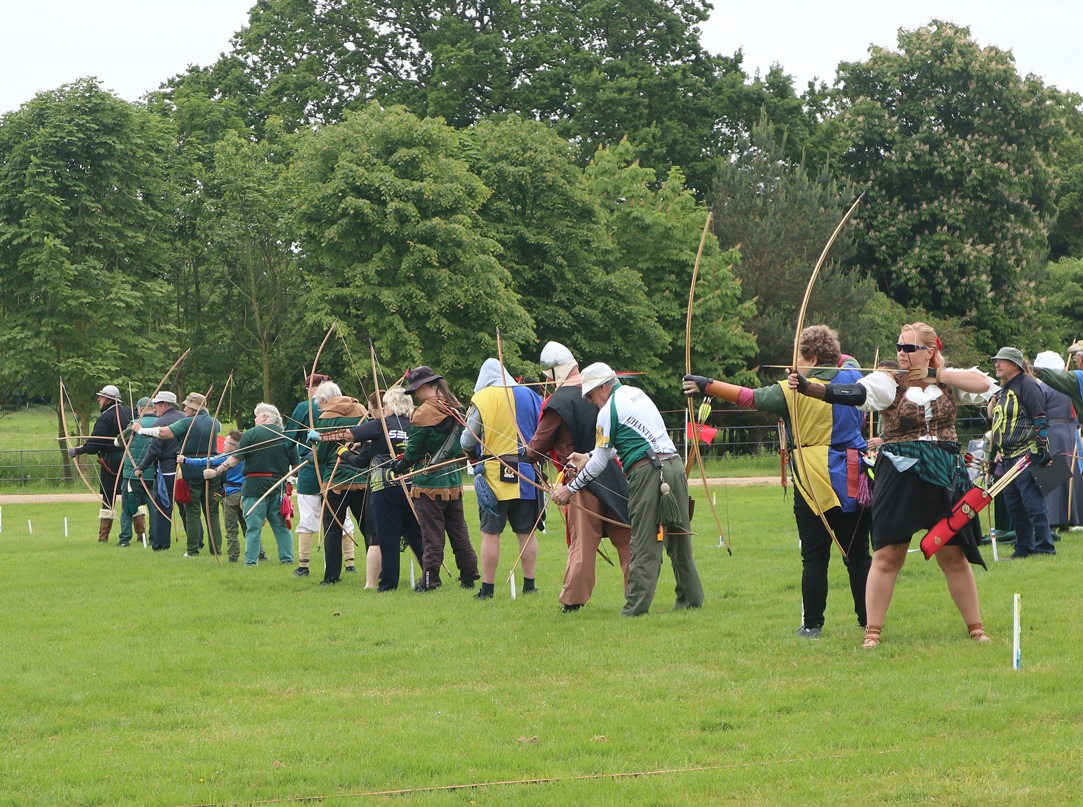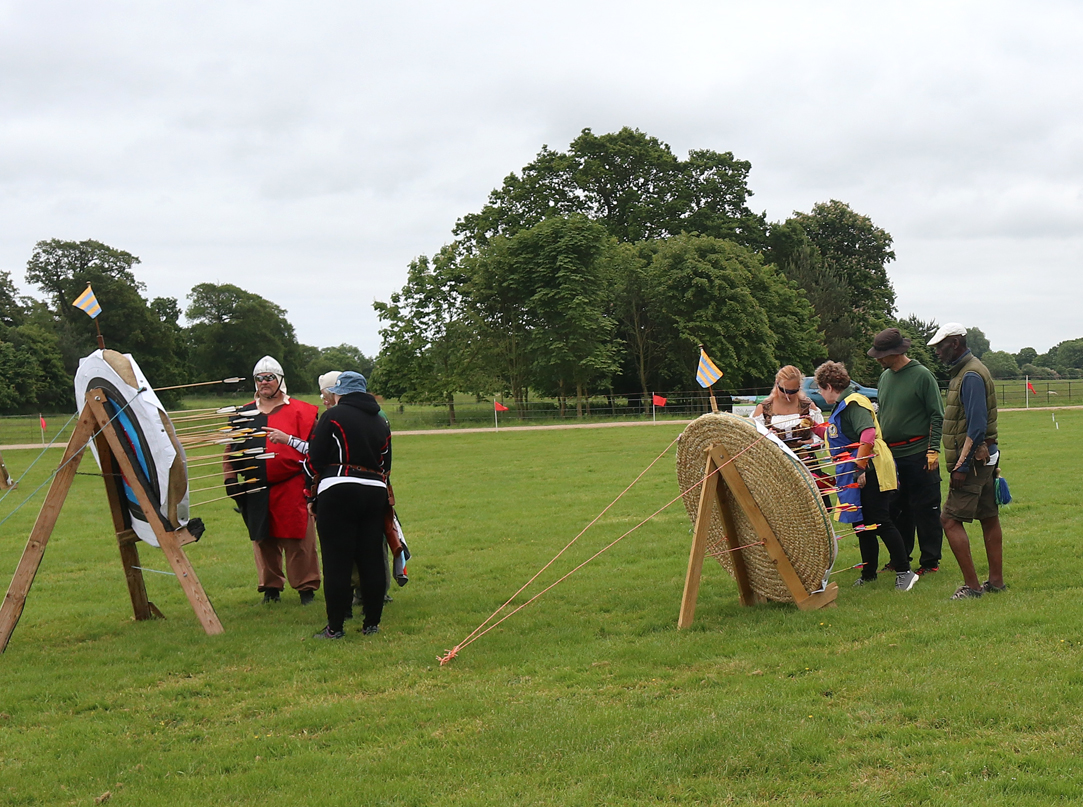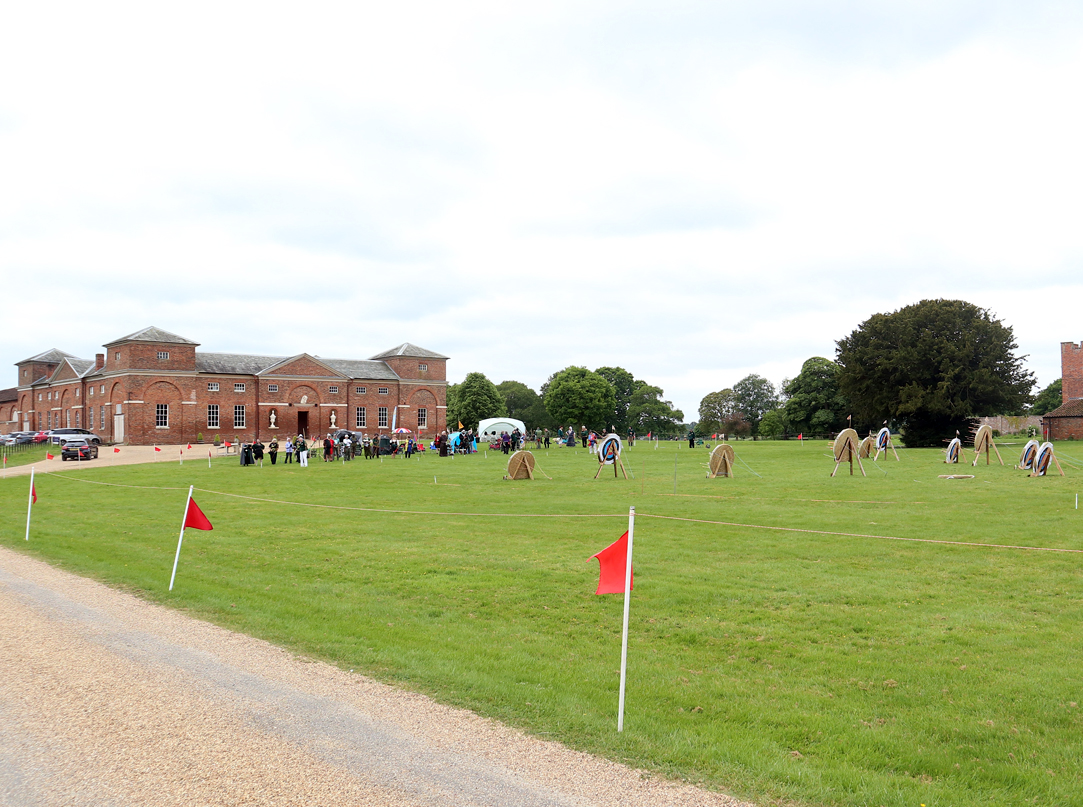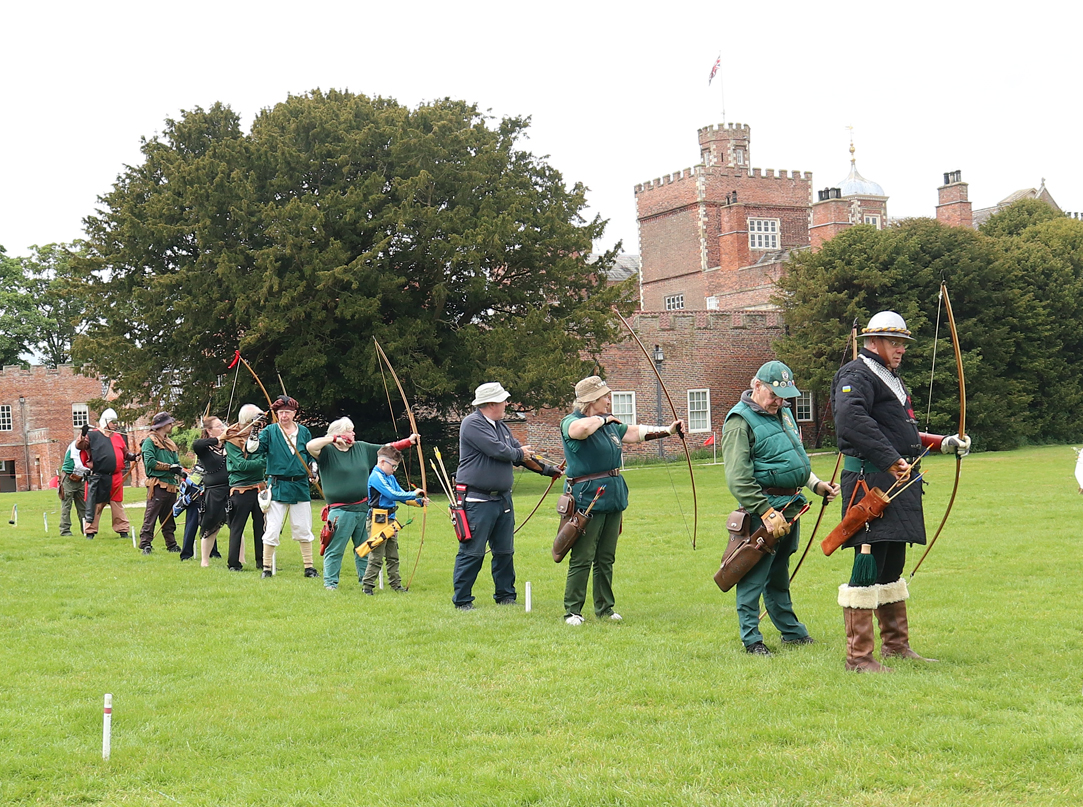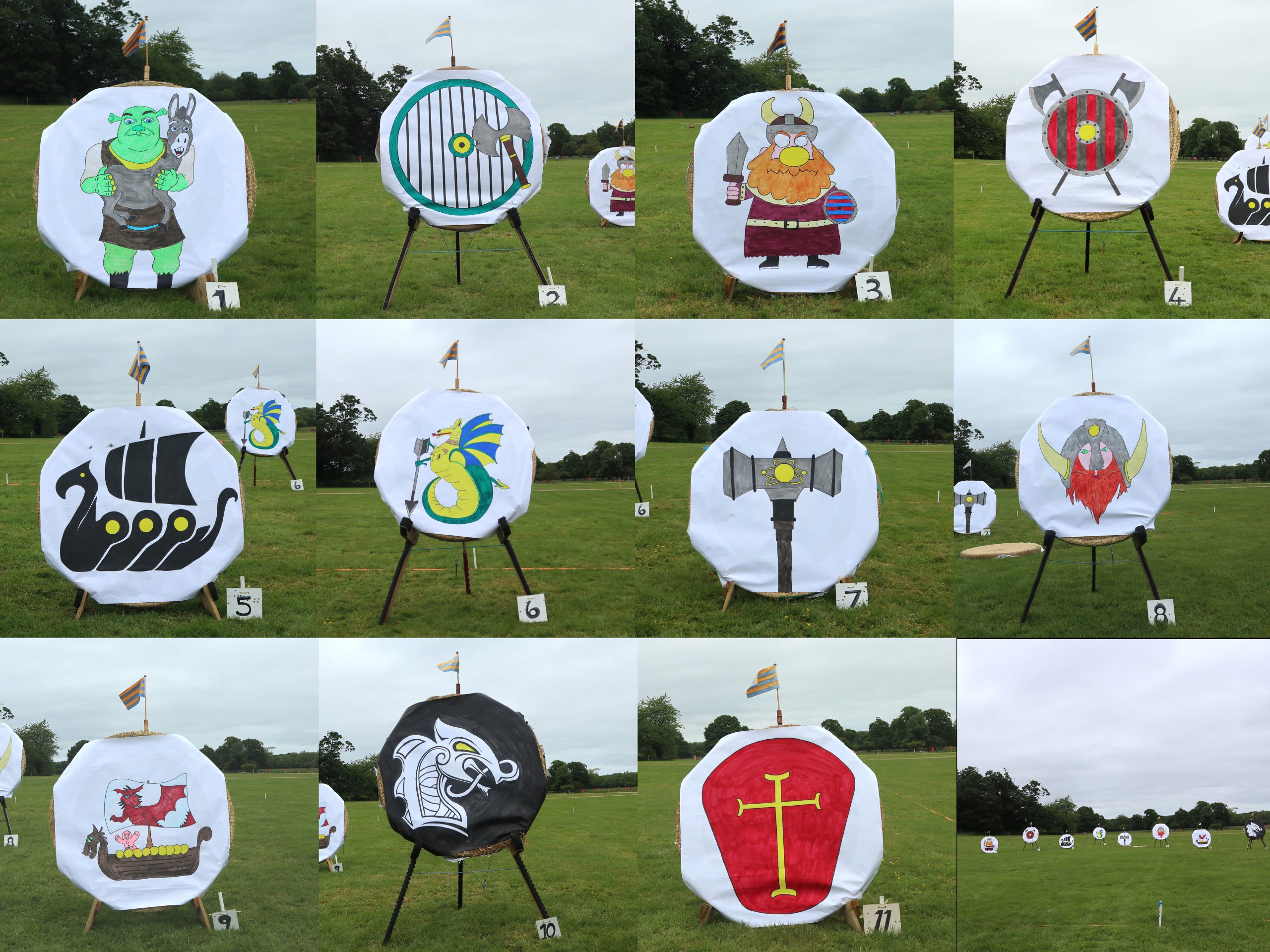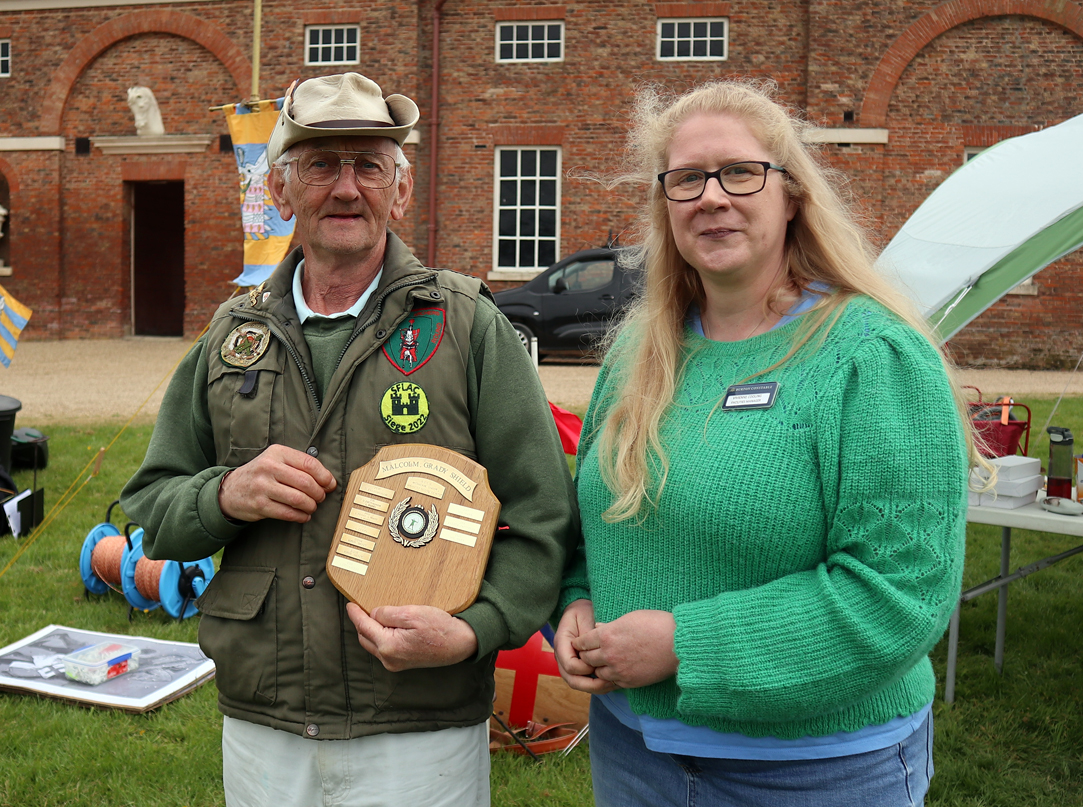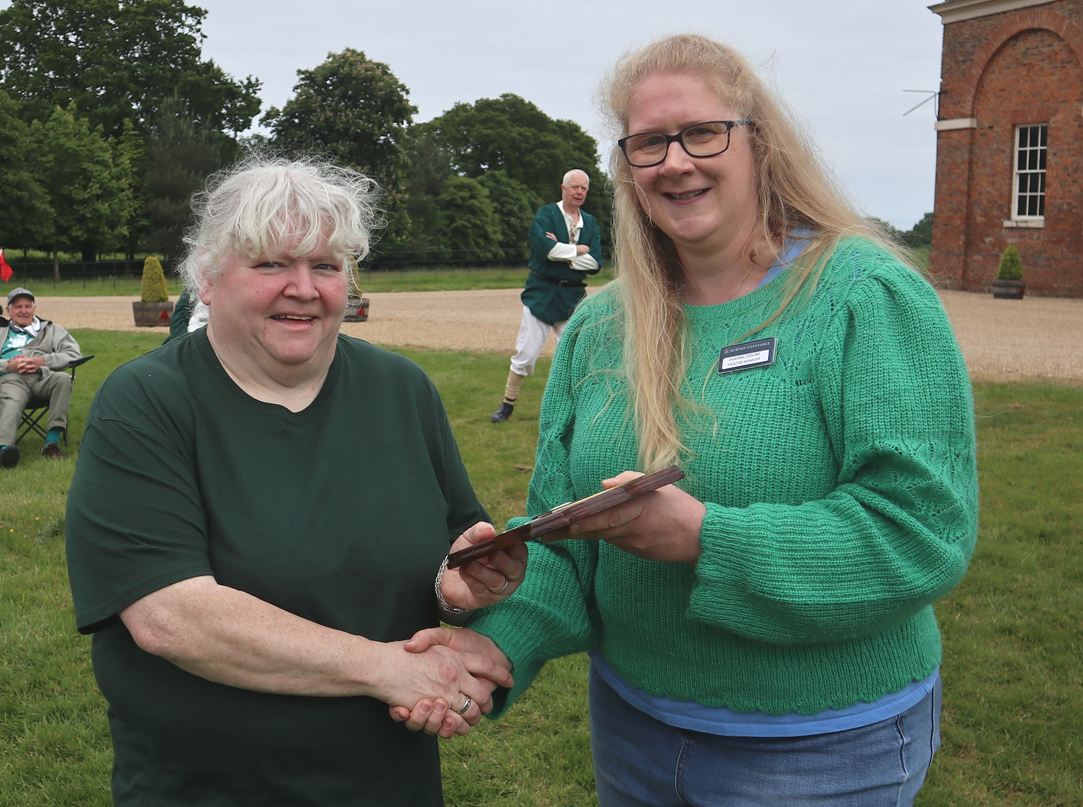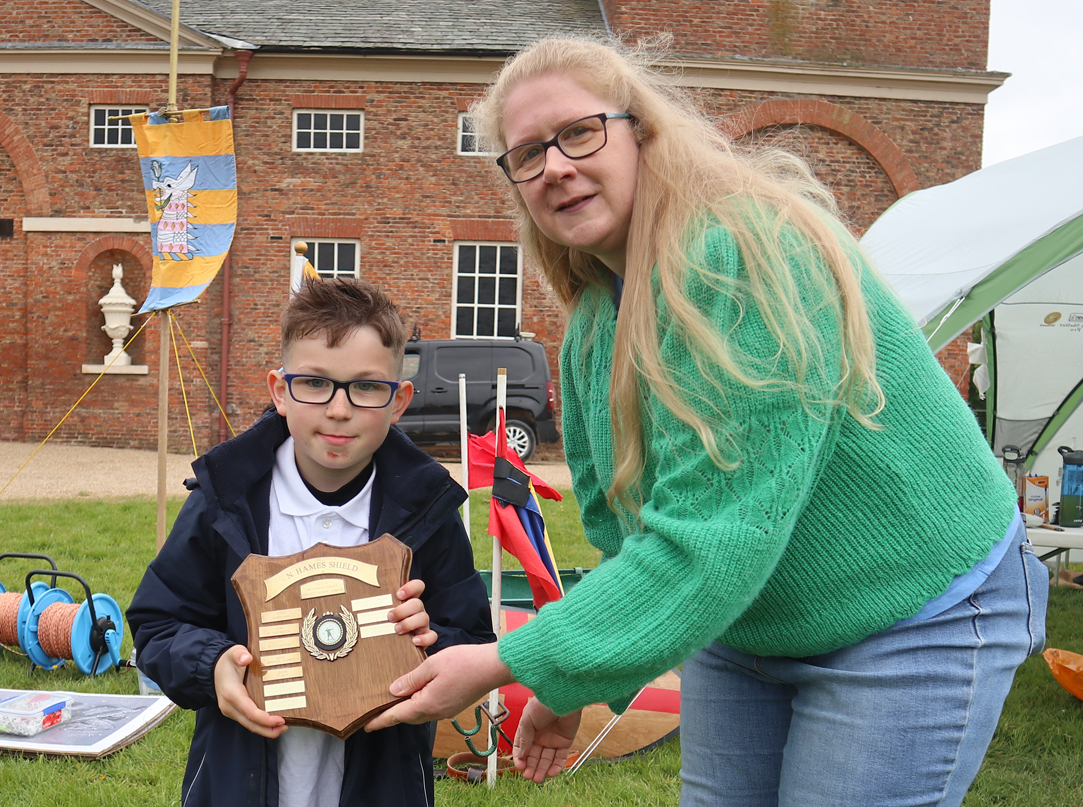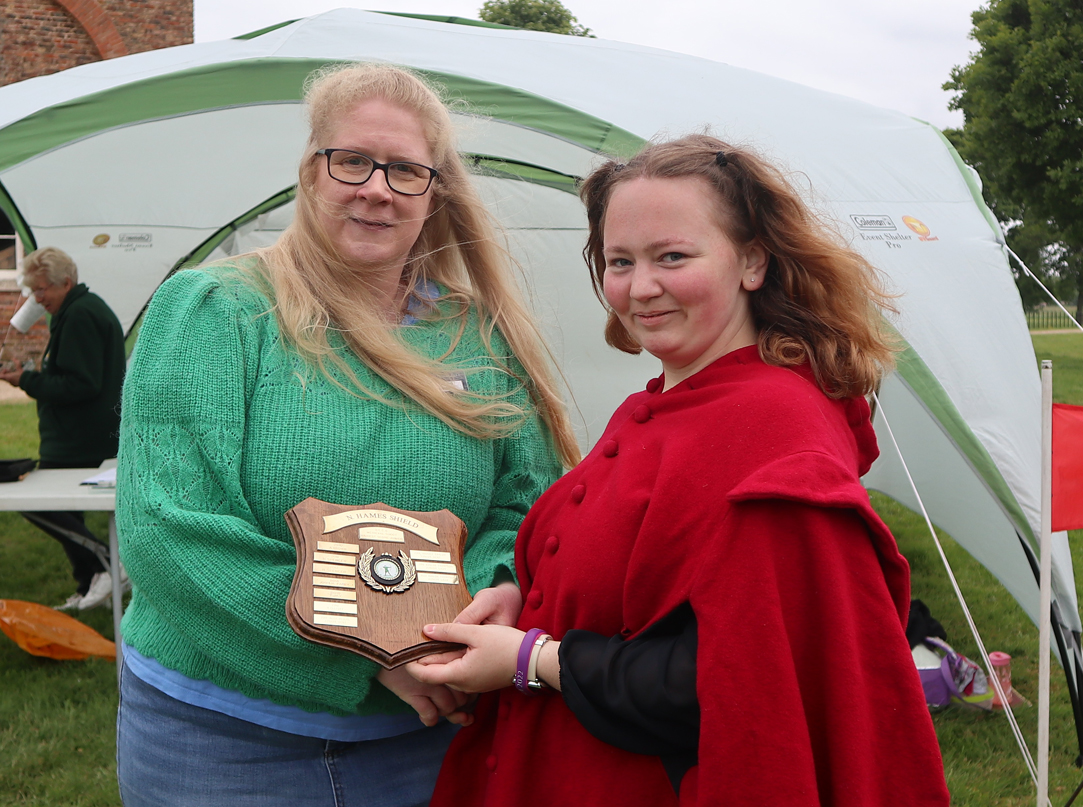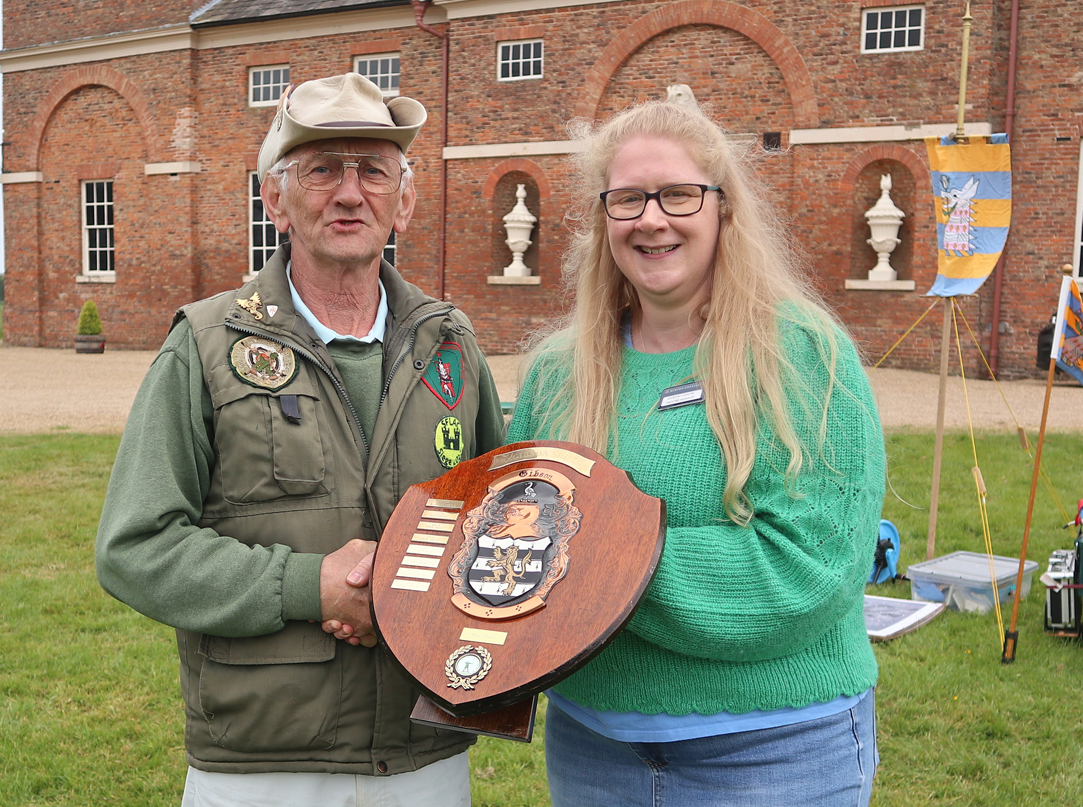 ANNIVERSARY SHOOT 7th May 2023
After a forecast of rain for the afternoon the weather was perfect for a American round.

LINCOLN LONGBOW COMPETITION    Sunday 23rd April 2023



BCCB members attending, having their lunchtime break.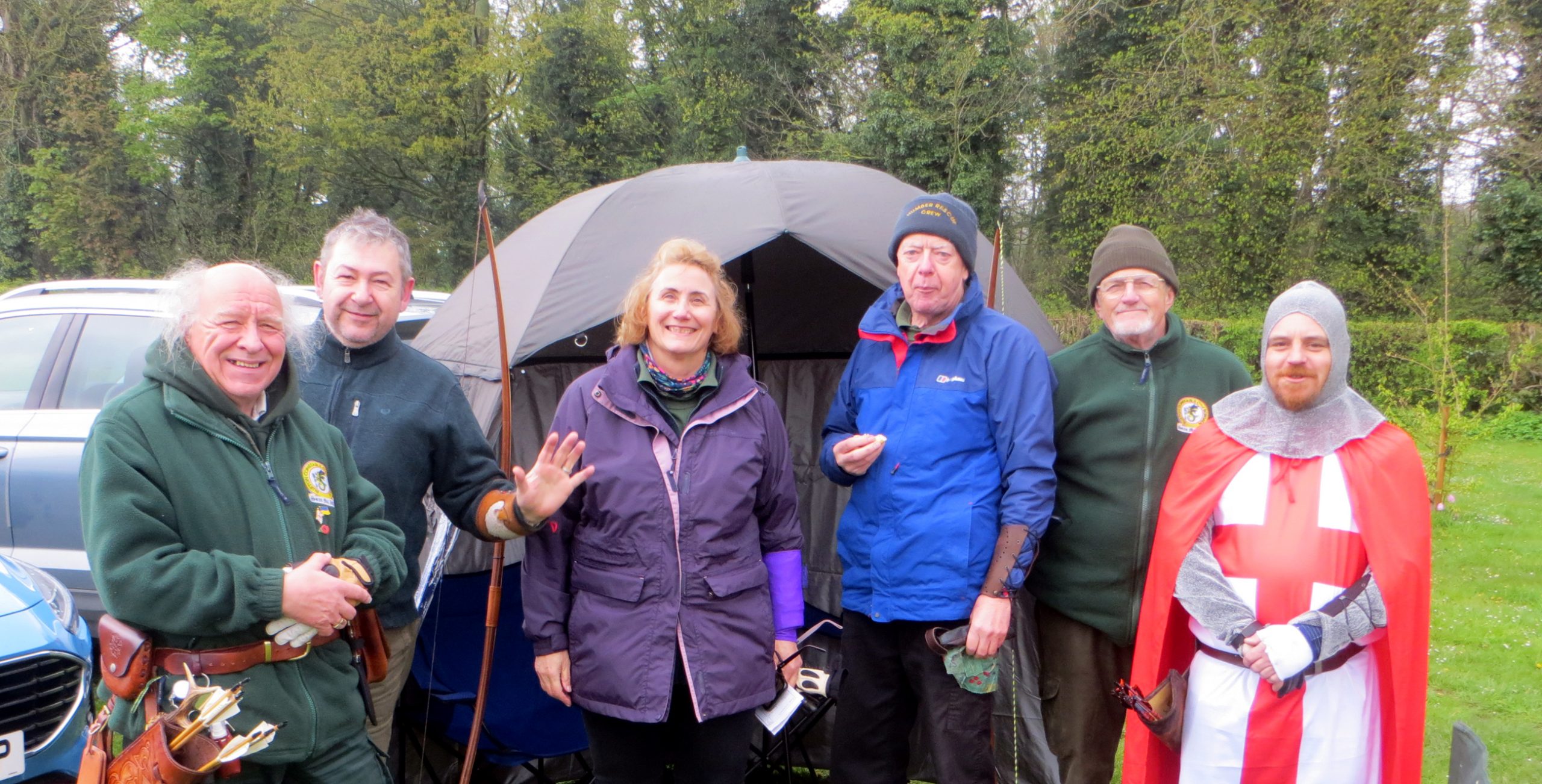 SUNDAY AFTERNOON SHOOT 16th April 2023
.

EASTER BUNNY FUN SHOOT 9th April 2023

ARCHERY PHOTOS
Some excellent photos taken on Sunday 26th March 2023 courtesy of Stuart Dainty. Many thanks.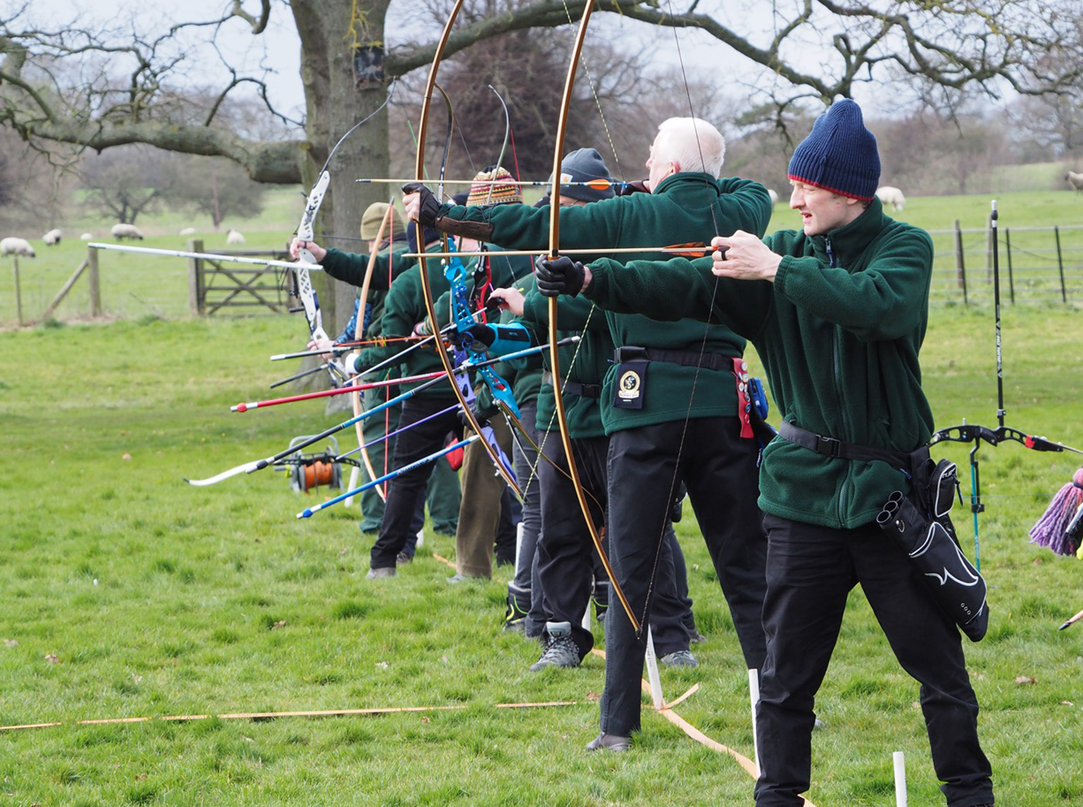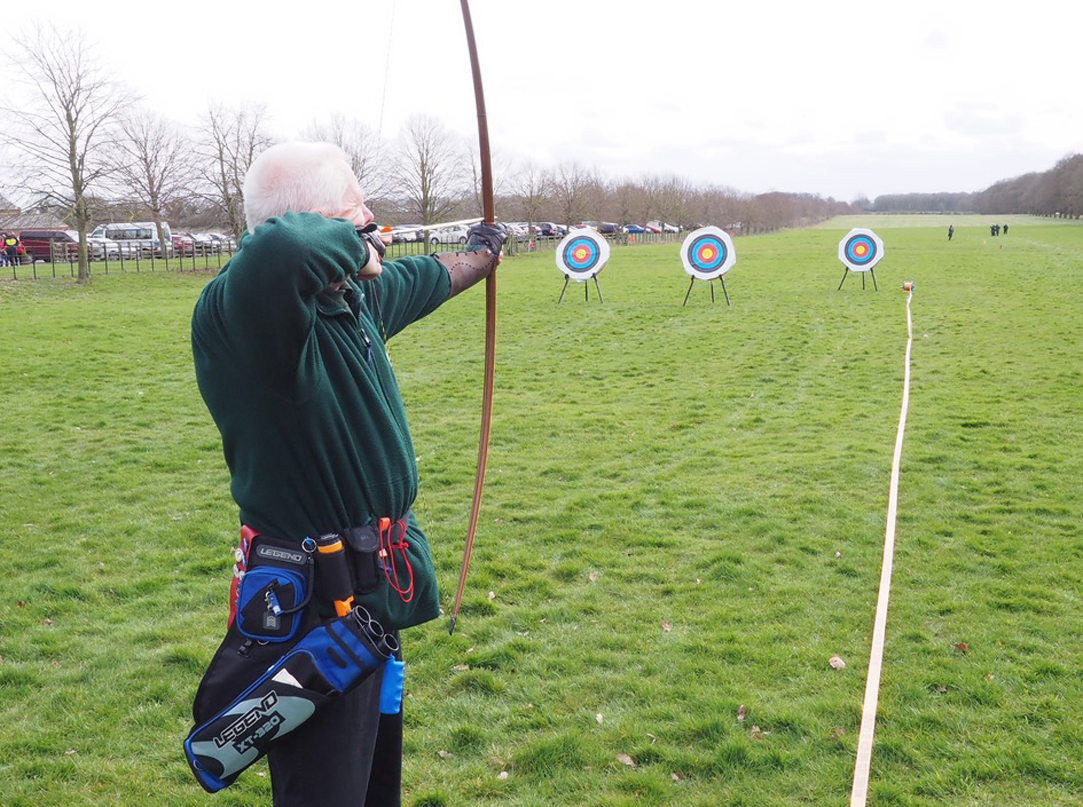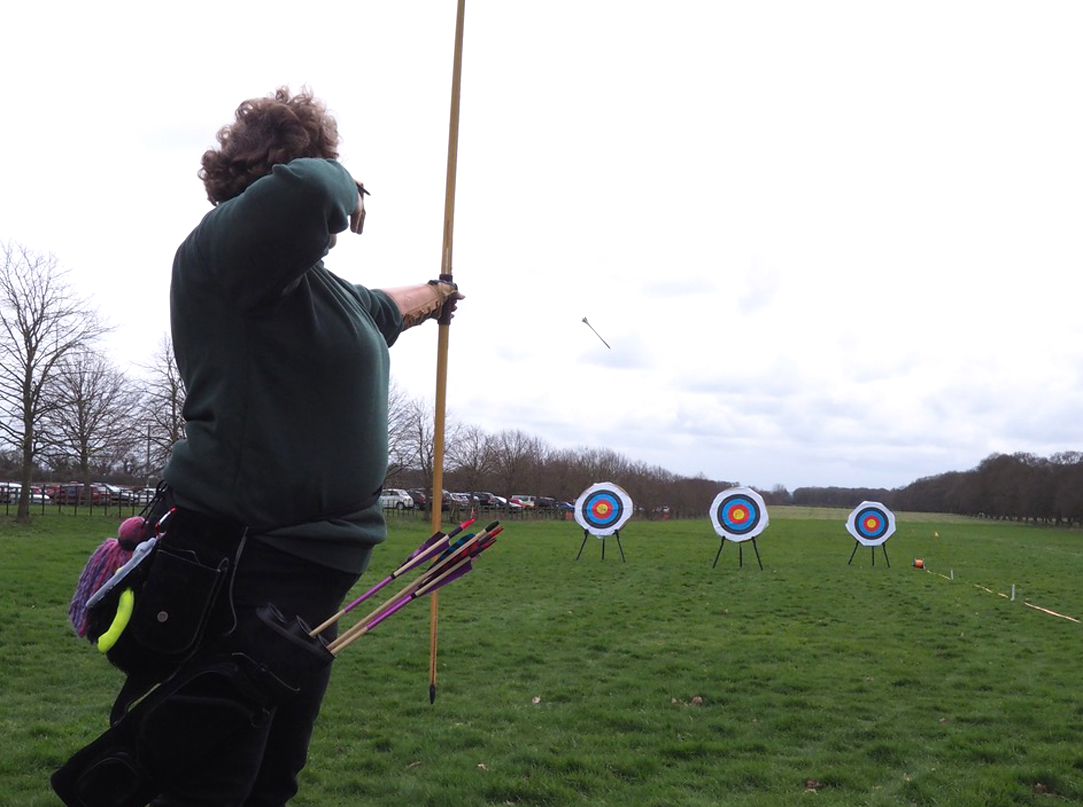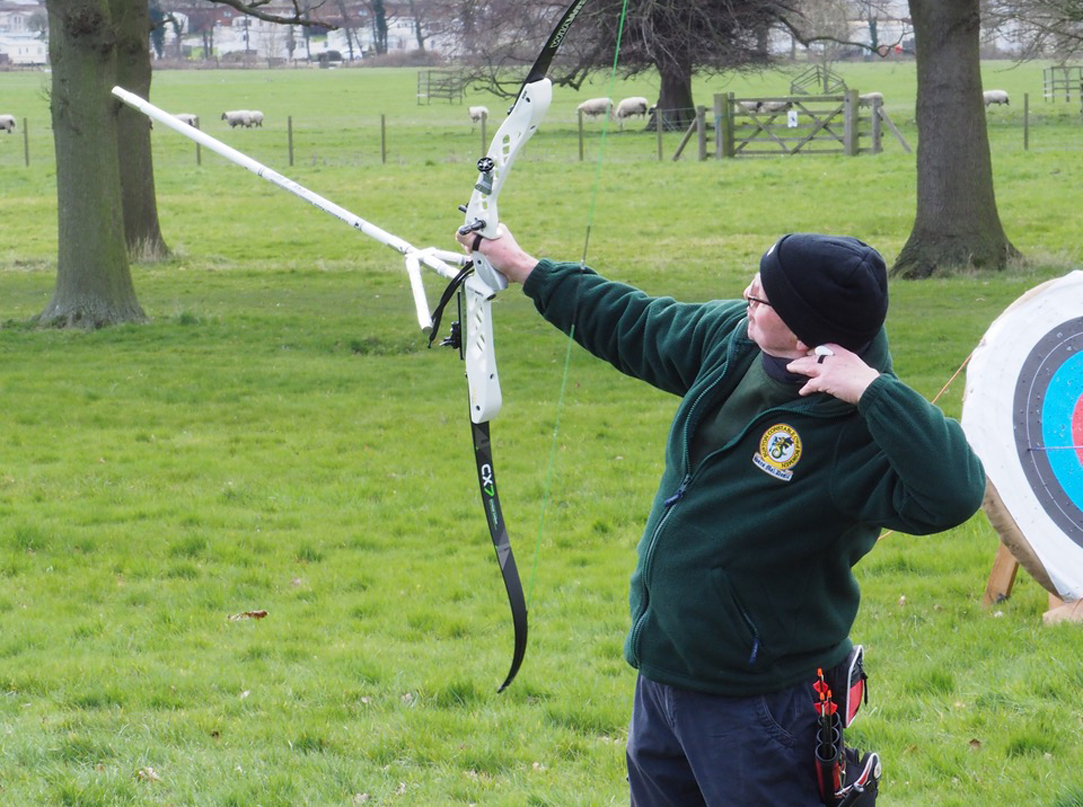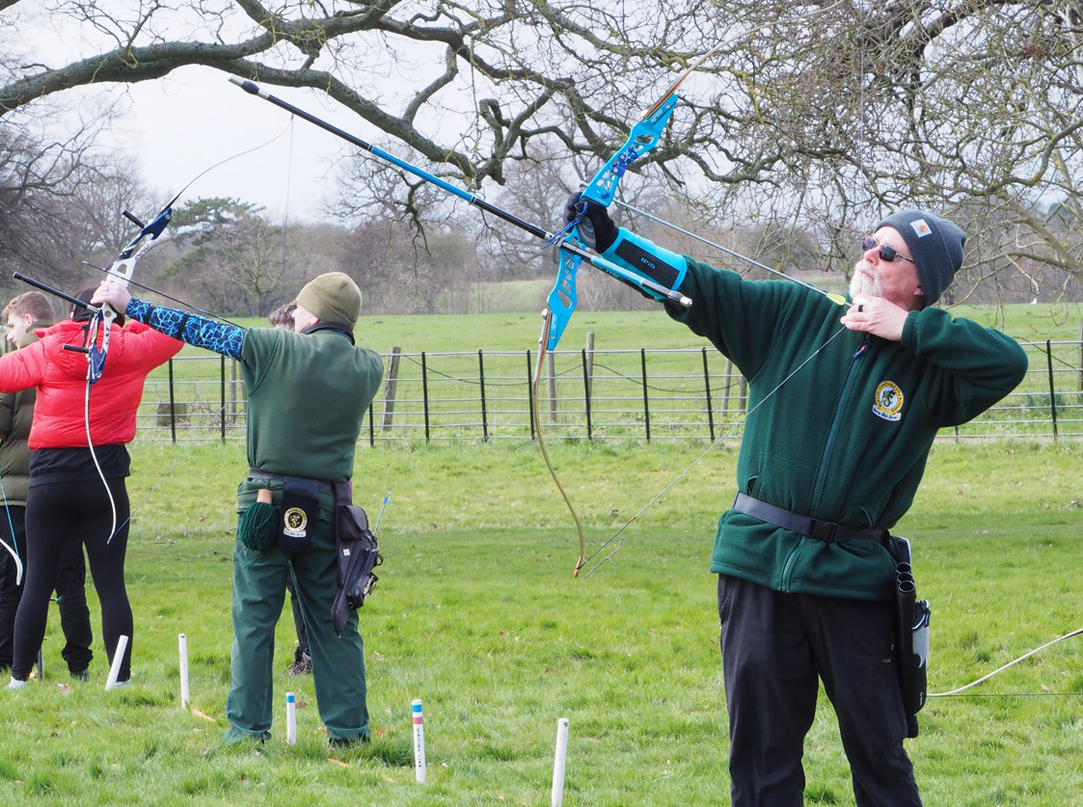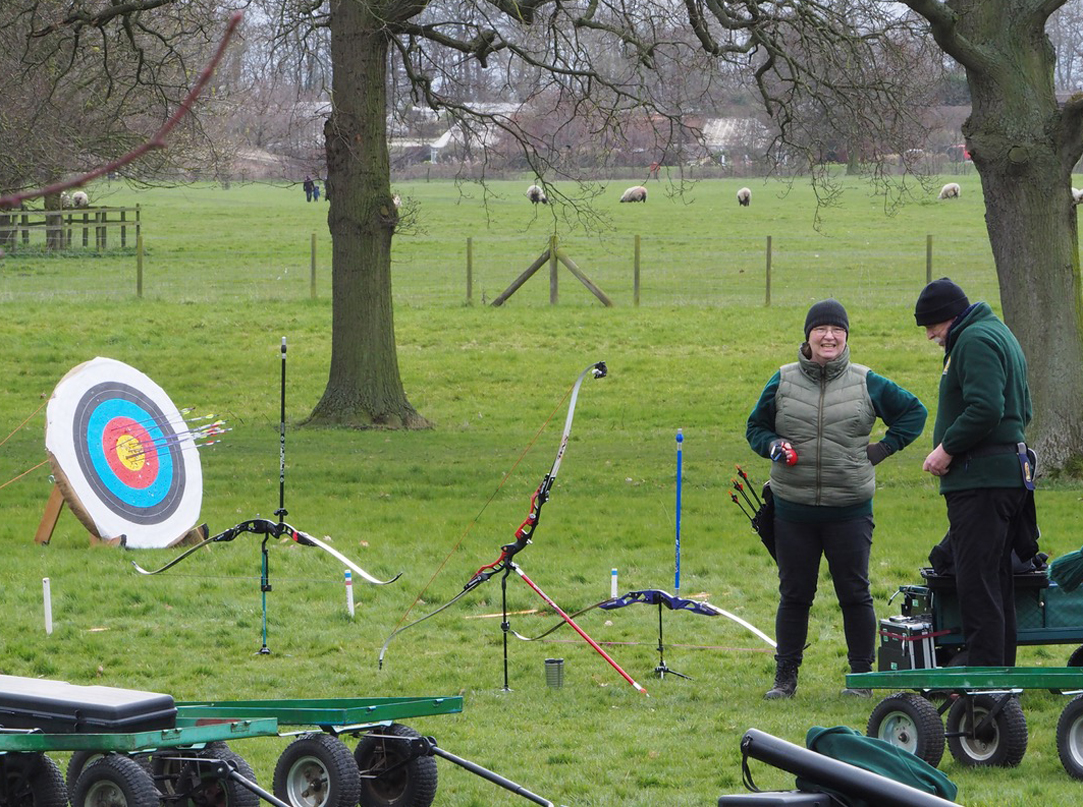 SPRING CLOUT COMPETITION 2nd April 2023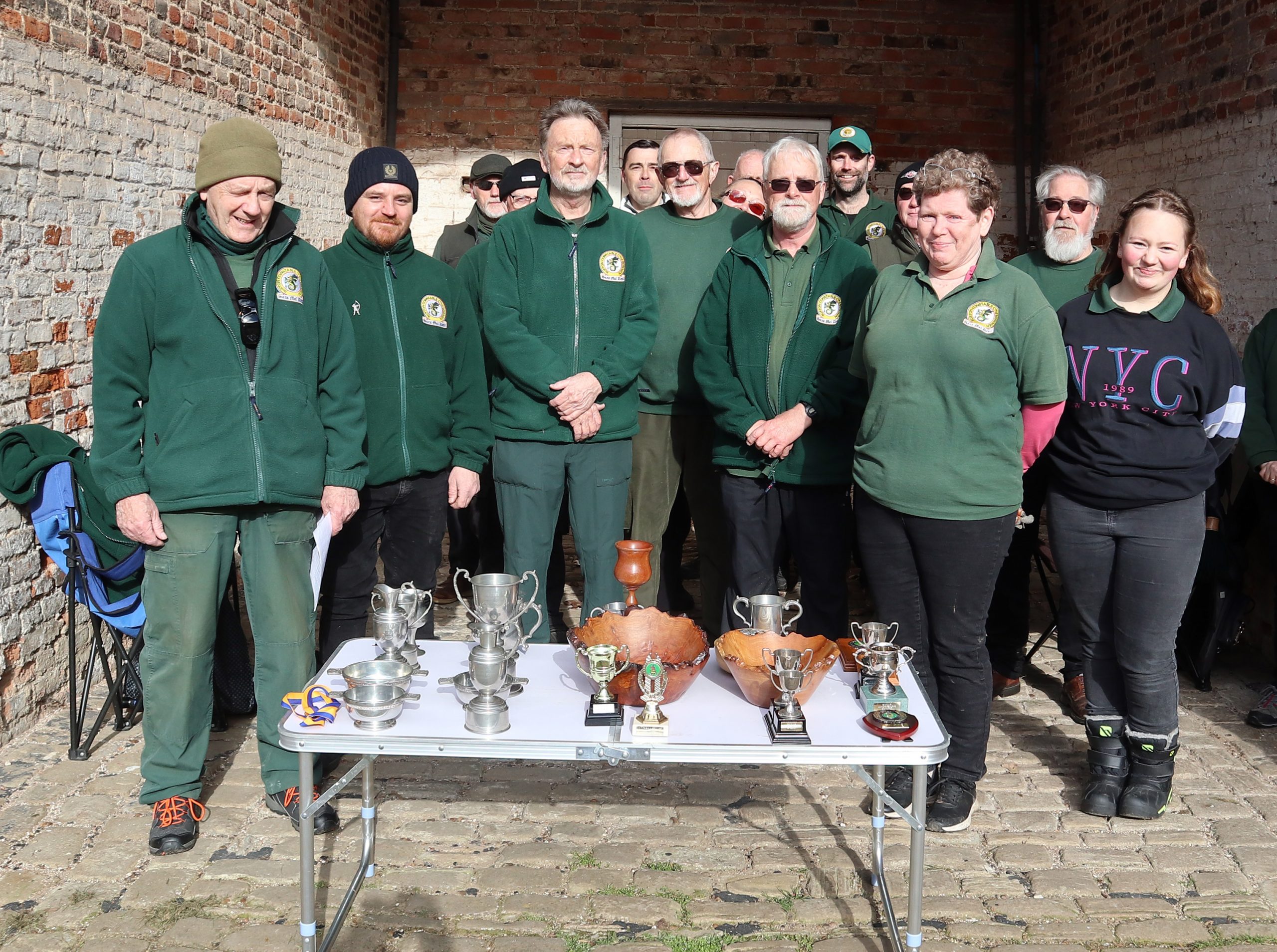 Vegas Competition 19th March 2023
The well organised competition was well attended by club members, with impressive scores being obtained.

Senior and Junior Archers of the Year

A typical Sunday afternoon shoot.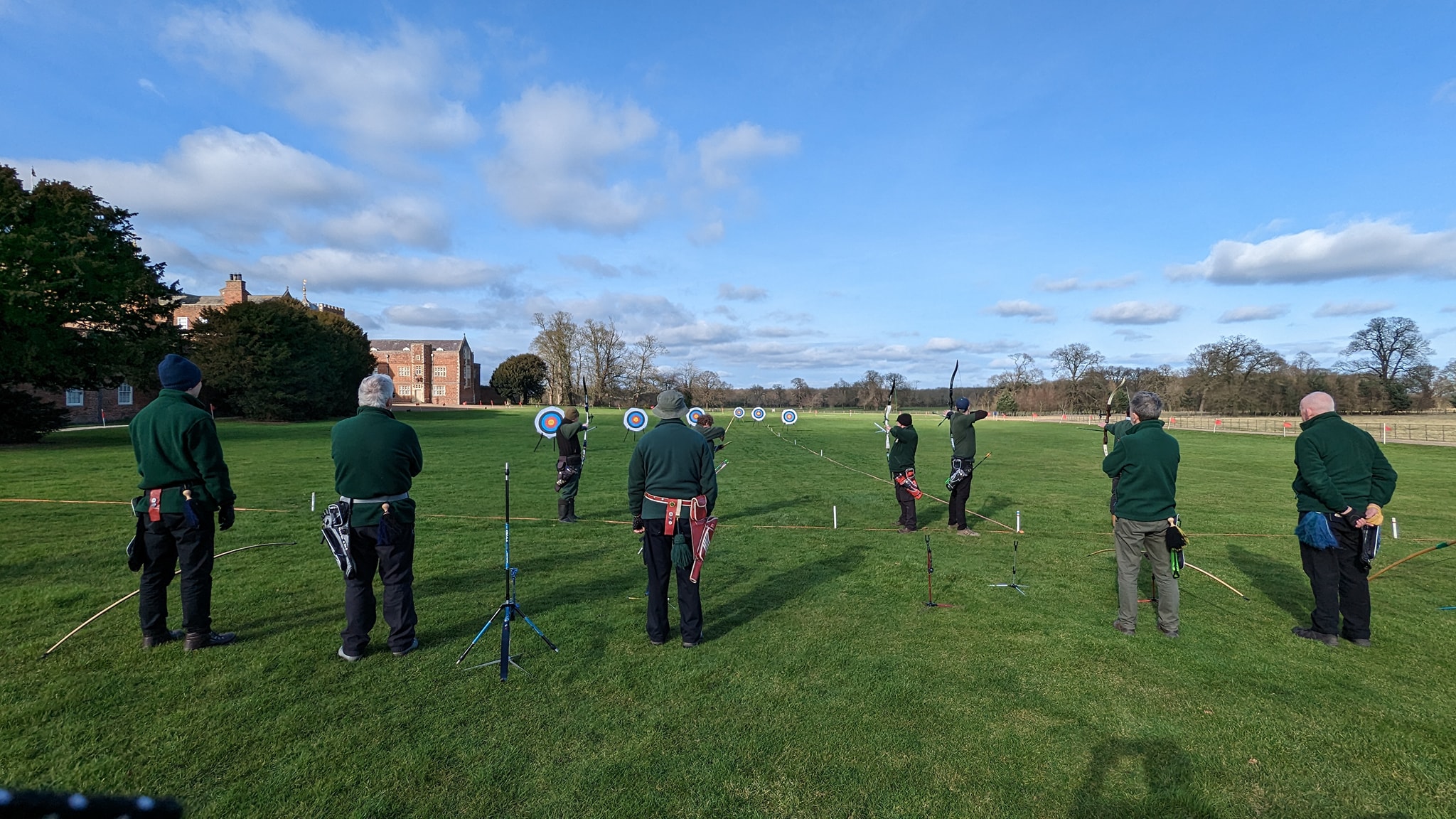 Portsmouth Competition 29th January 2023  
An eagerly contested Portsmouth Competition took place with some excellent scores bring achieved. Well done to all club members that took part.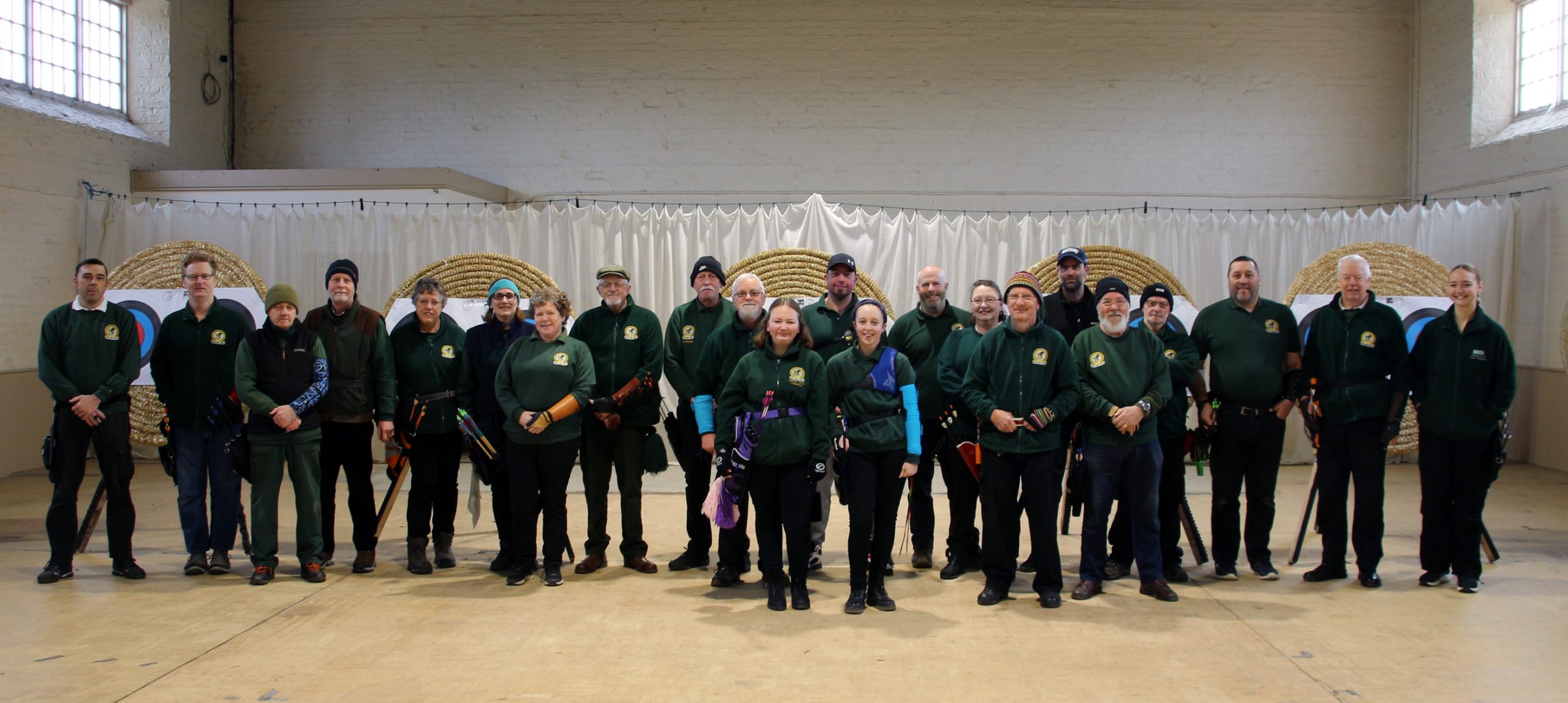 A typical Sunday afternoon shoot.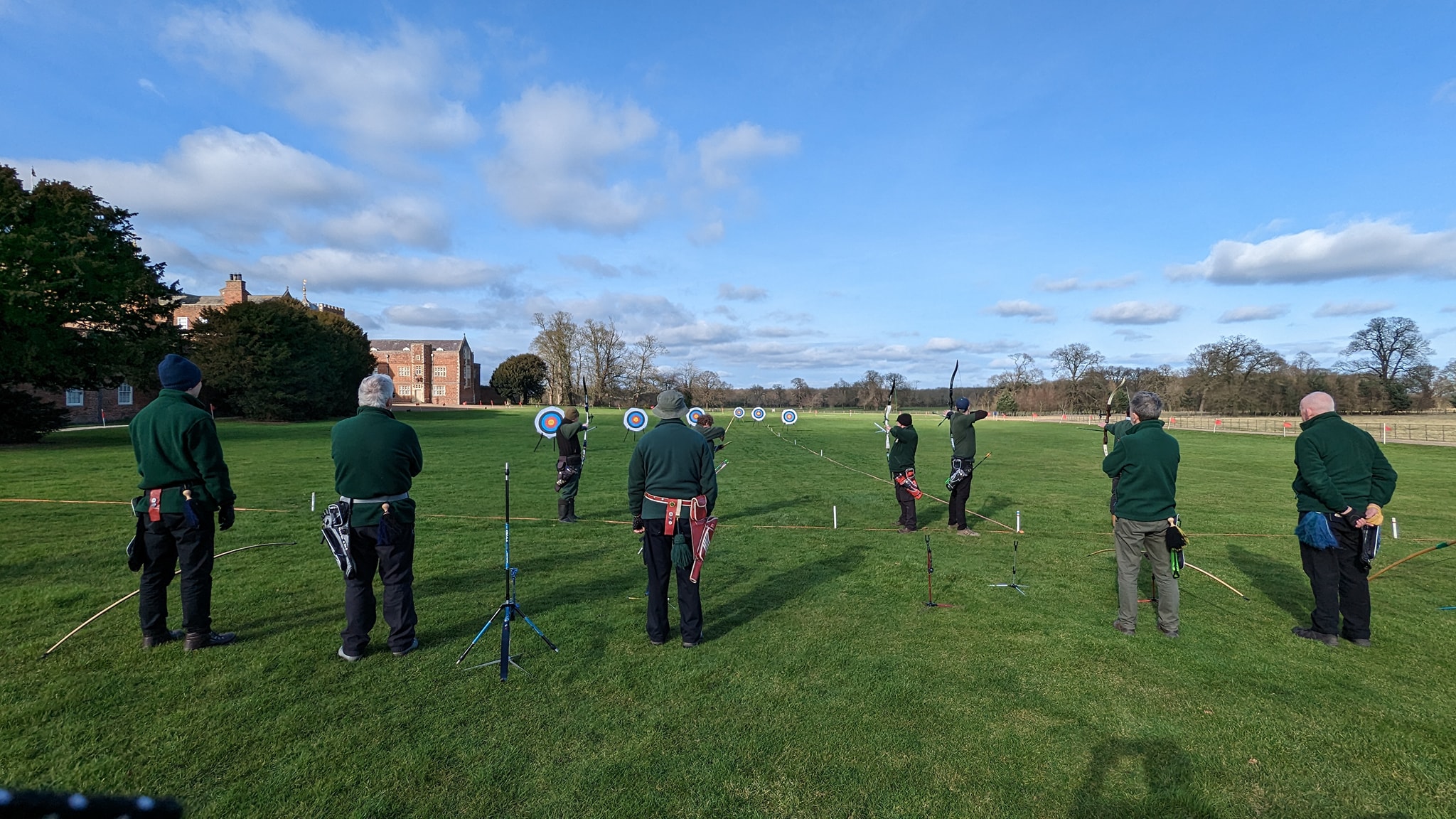 Portsmouth Competition 29th January 2023  11th December 2022
An eagerly contested Portsmouth Competition took place with some excellent scores bring achieved. Well done to all club members that took part.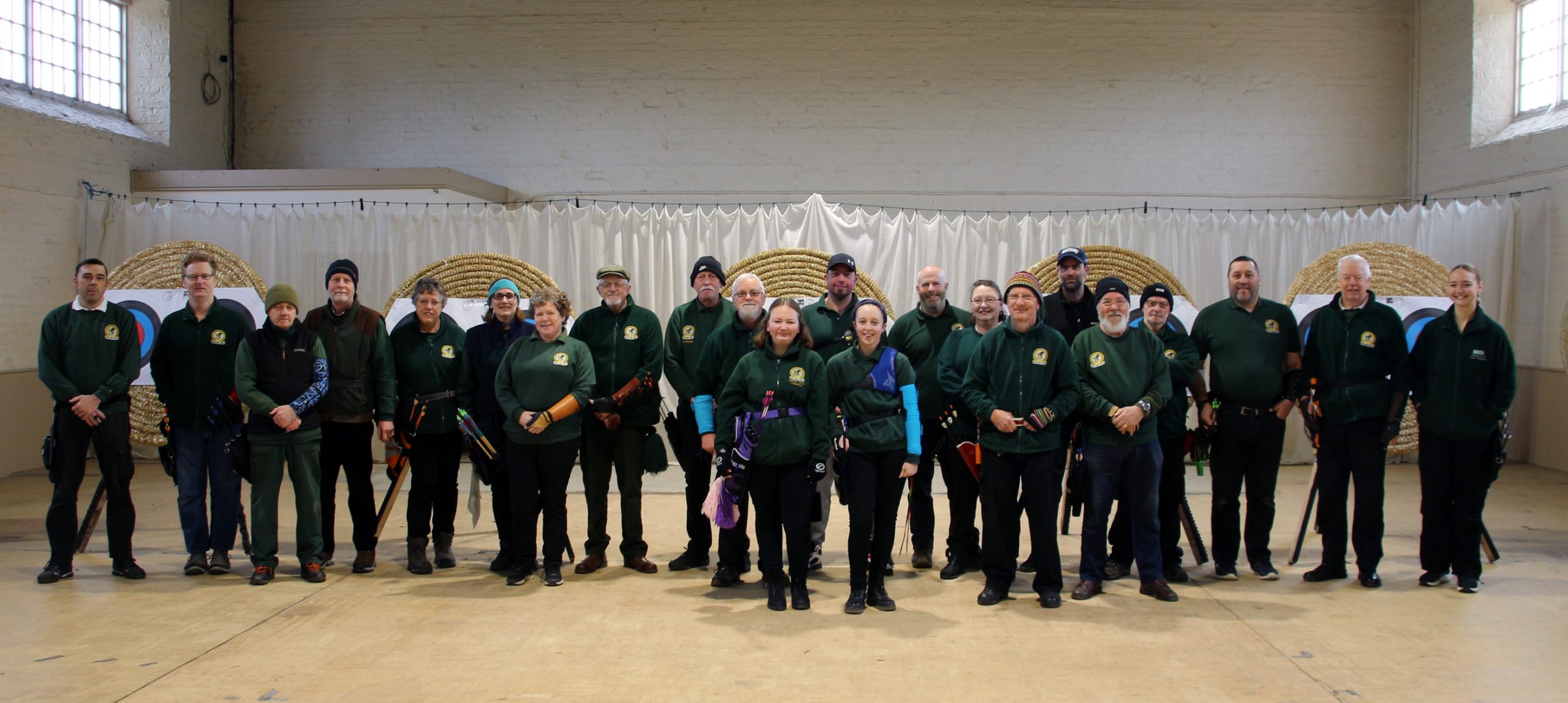 Christmas Fun Shoot  11th December 2022
An excellent fun shoot took place today with some very good shooting having taken place. Enthusiasm was high despite the rather cold conditions.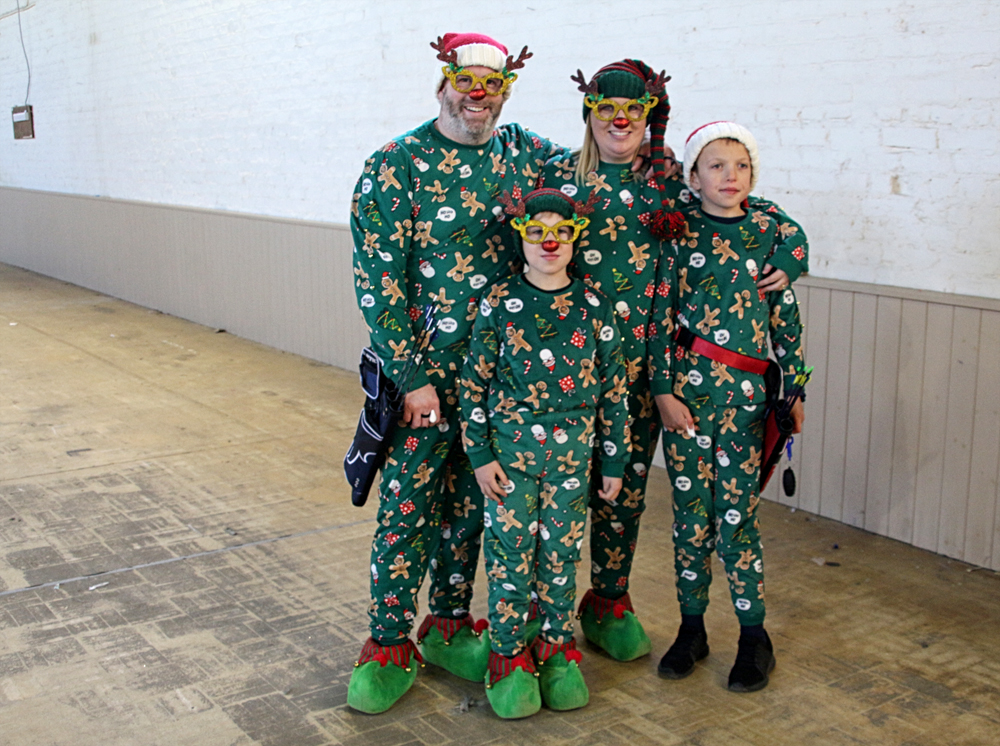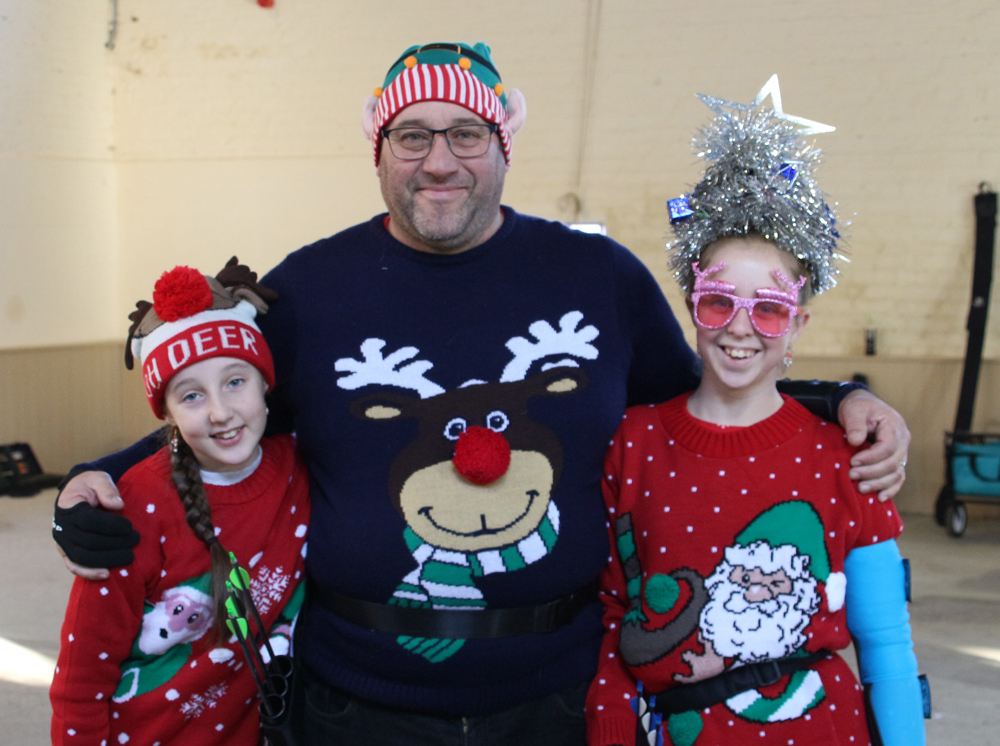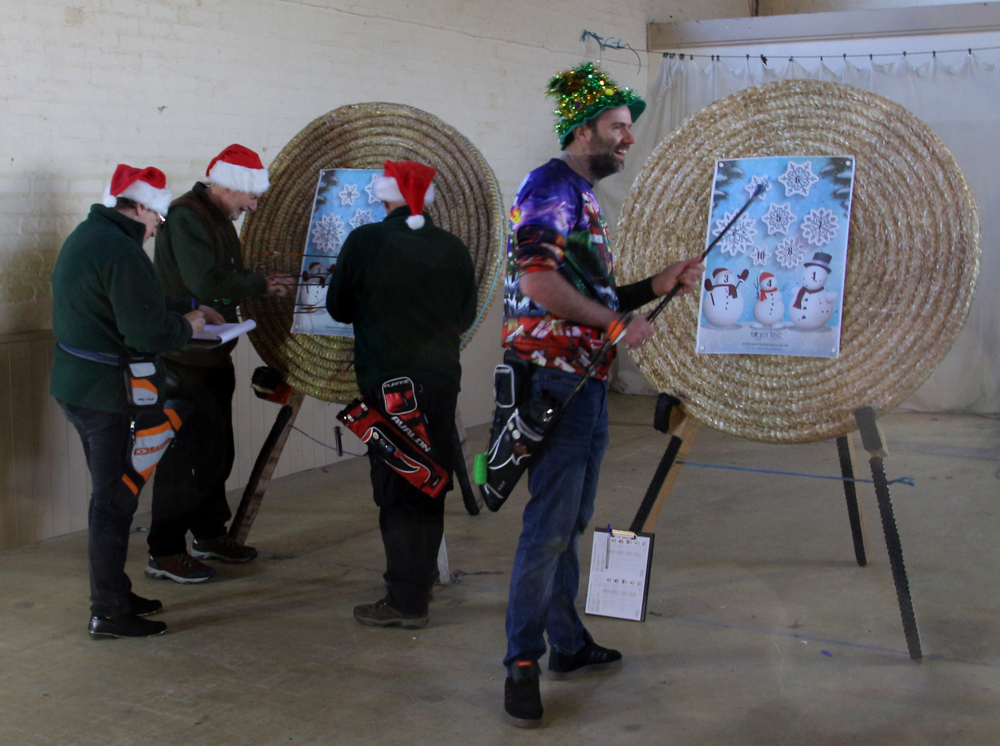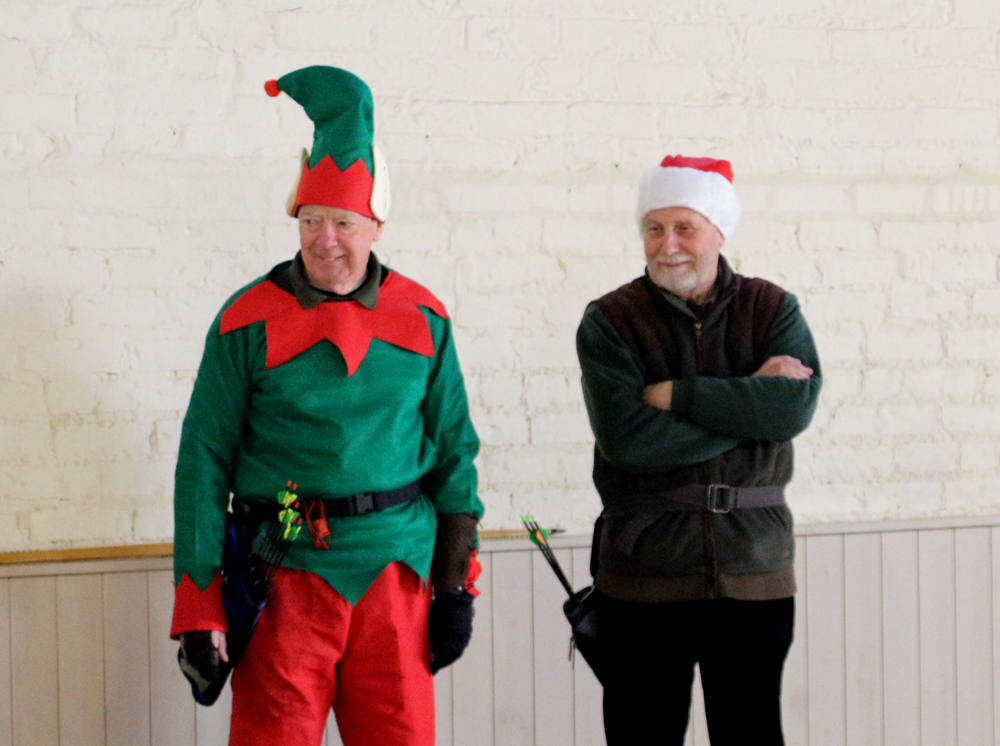 D&DAA Indoor Championships
Well done to three of our club archers who entered. Iris achieved third place in Ladies Longbow, Tom got third place in Gents Barebow and Phill got the Novice Recurve Award.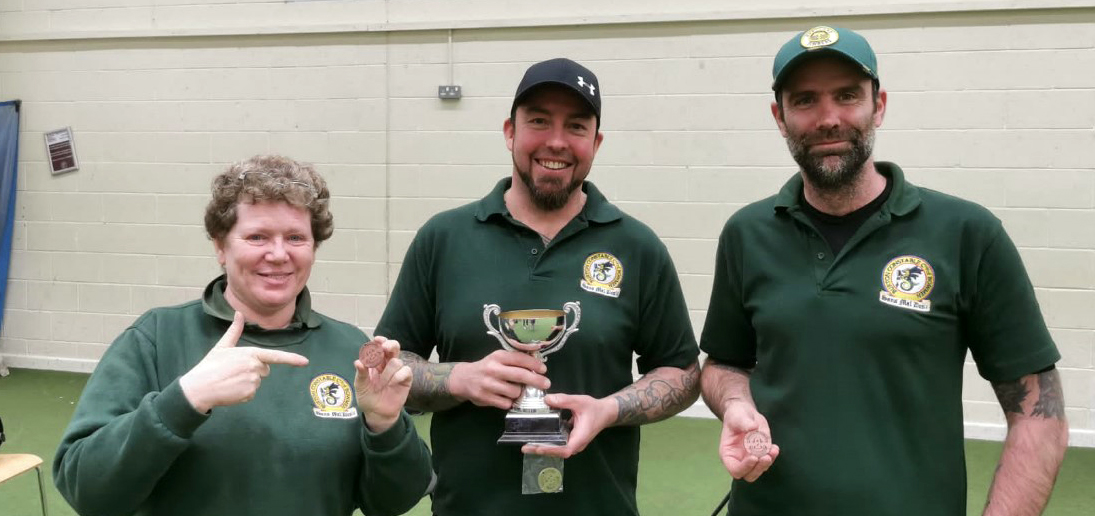 WARWICK ROUND COMPETITION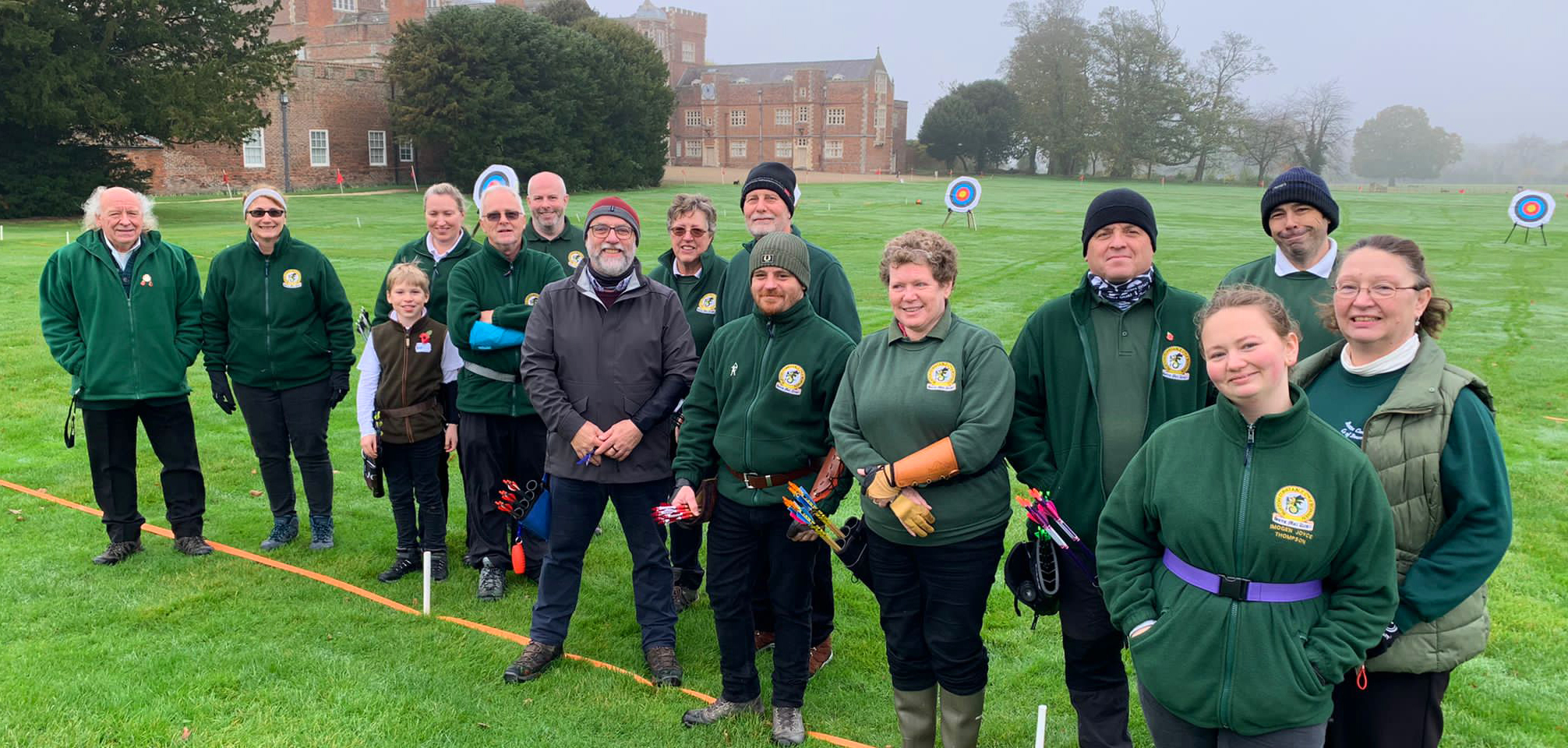 BCCB Archers attend an Agincourt Competition in Lincolnshire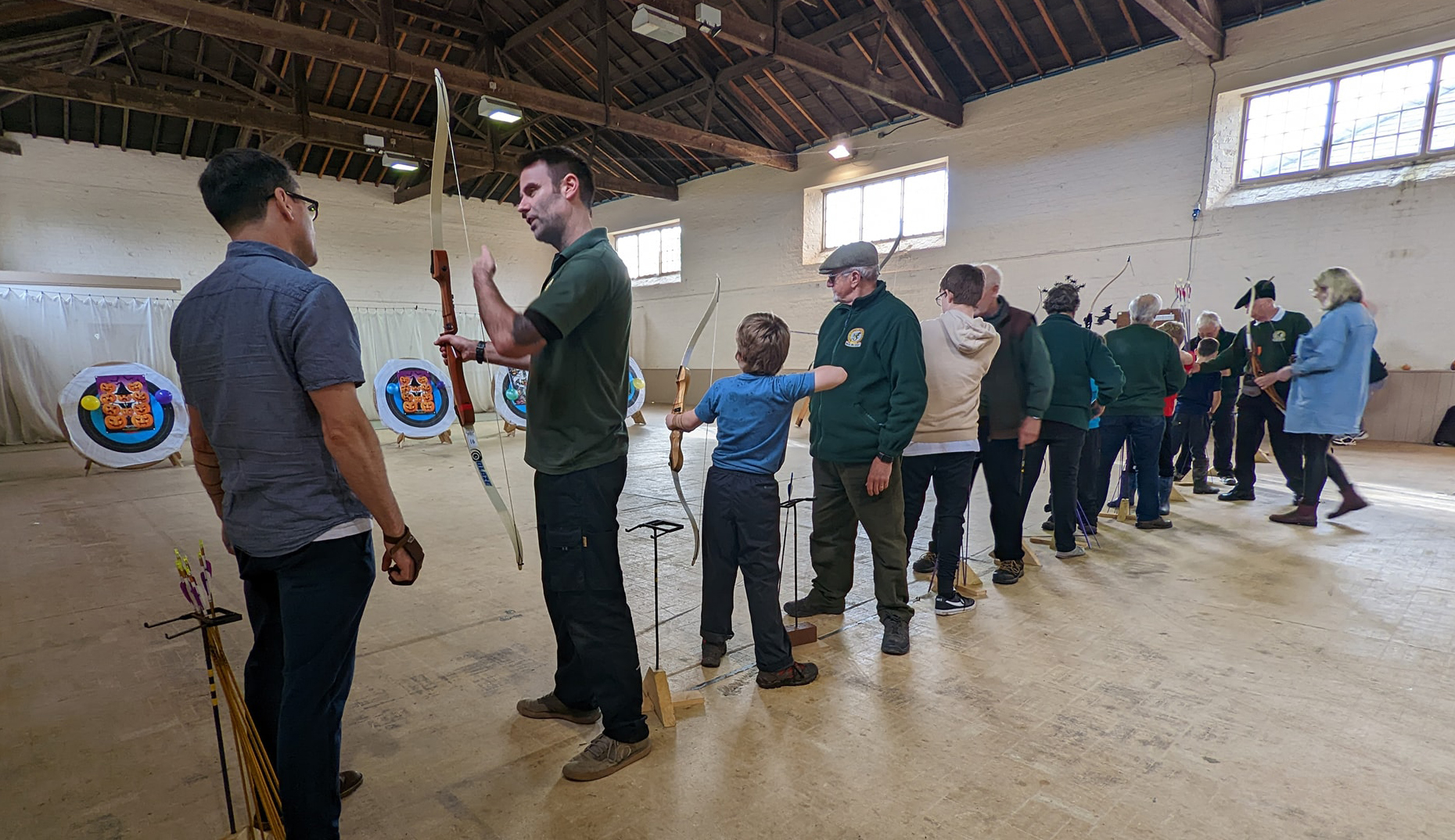 The club invited the Leven Cubs to have a go at archery on Saturday 15th October. They all did very well and hopefully enjoyed the experience.

The Autumn Clout Competition
The Autumn Clout took place on 9th October 2022.  The weather was perfect and there was some excellent shooting with some high scores being achieved.  
Trophy winners and scores can be located in 'CLUB SCORES' in the 'MEMBERS' area.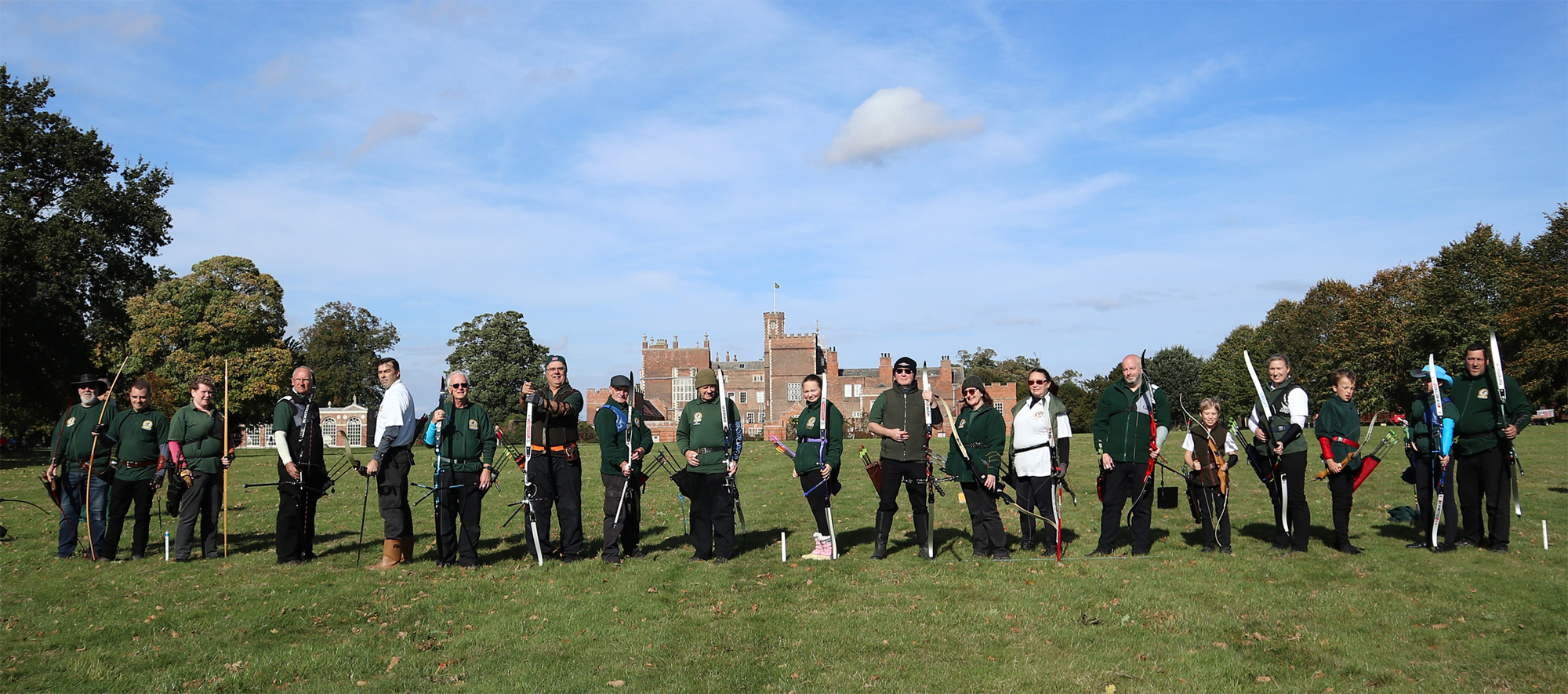 Indoor shooting started this week.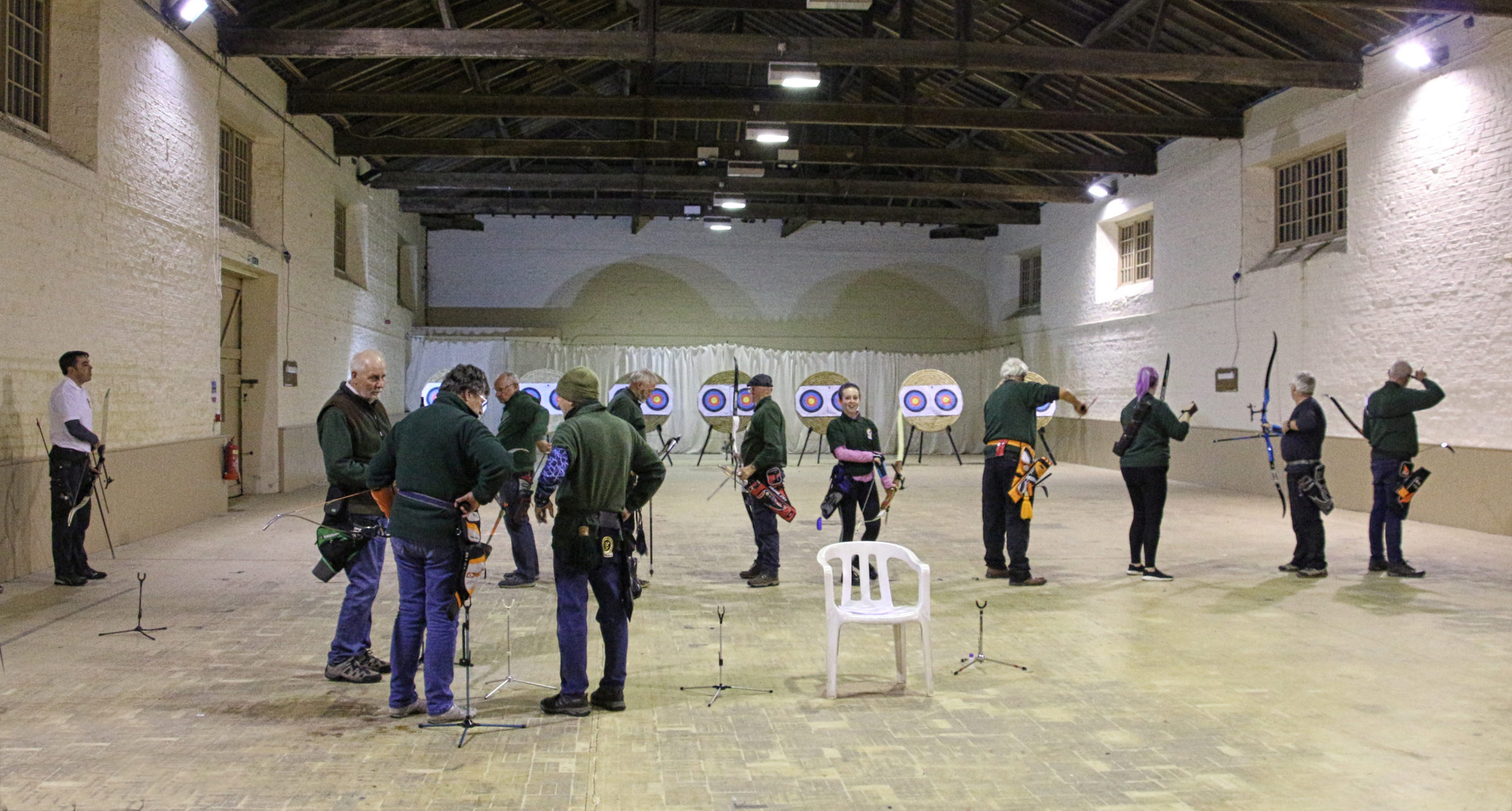 Behind the Scenes Tour

Club members and accompanying friends/partners were given the opportunity on two occasions to do a behind the scenes tour at Burton Constable Hall. Each tour was very expertly guided by another club member who was also a volunteer guide at the hall.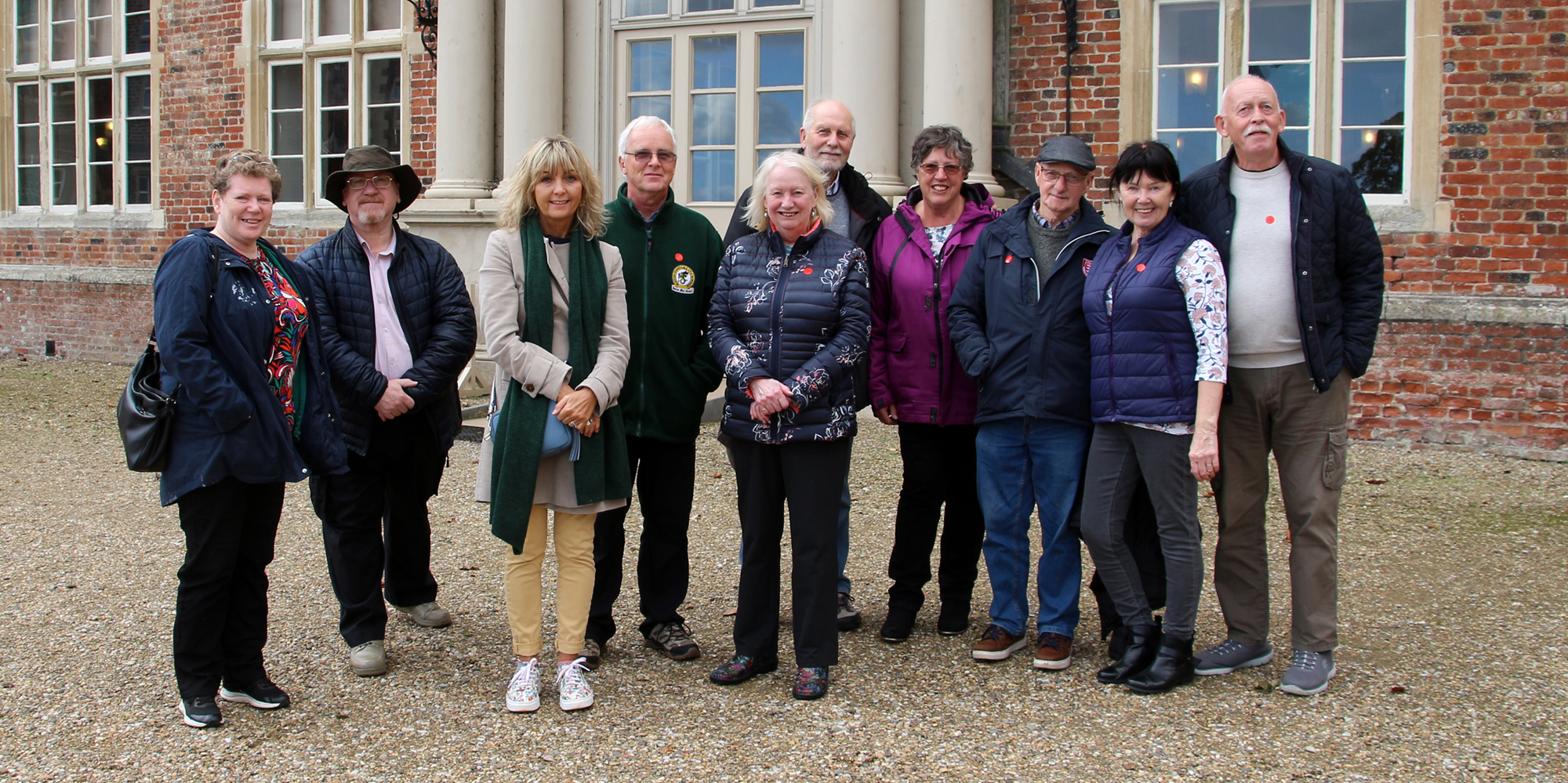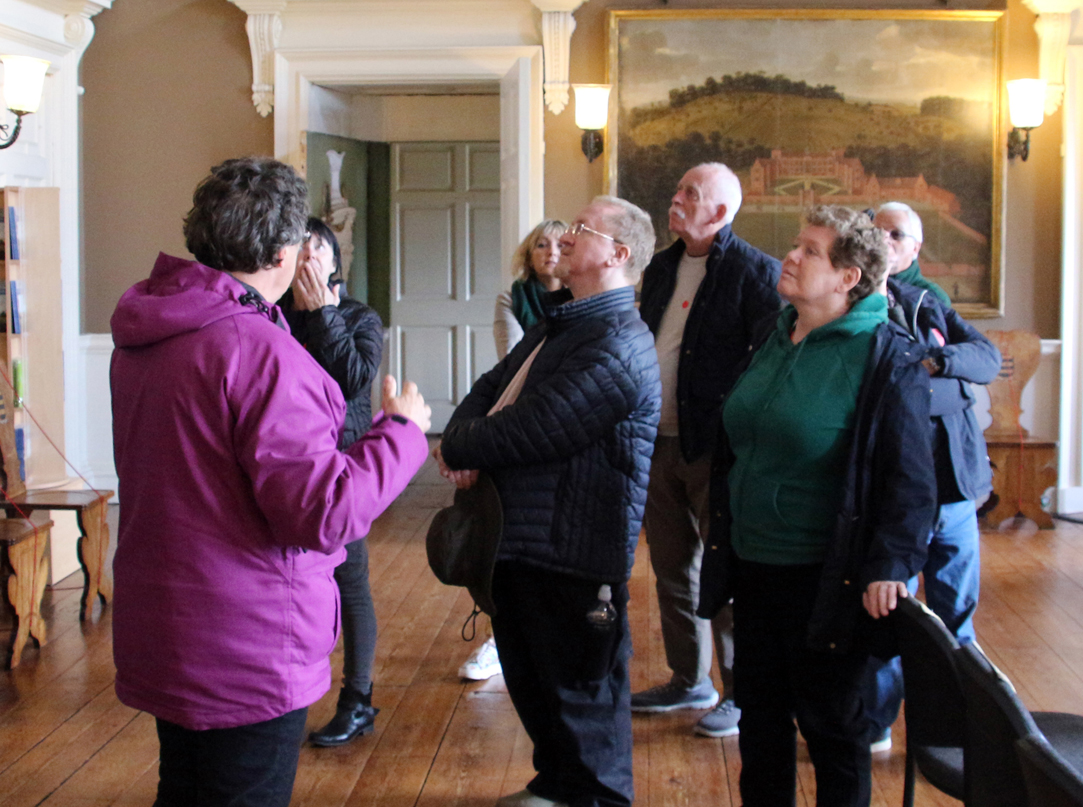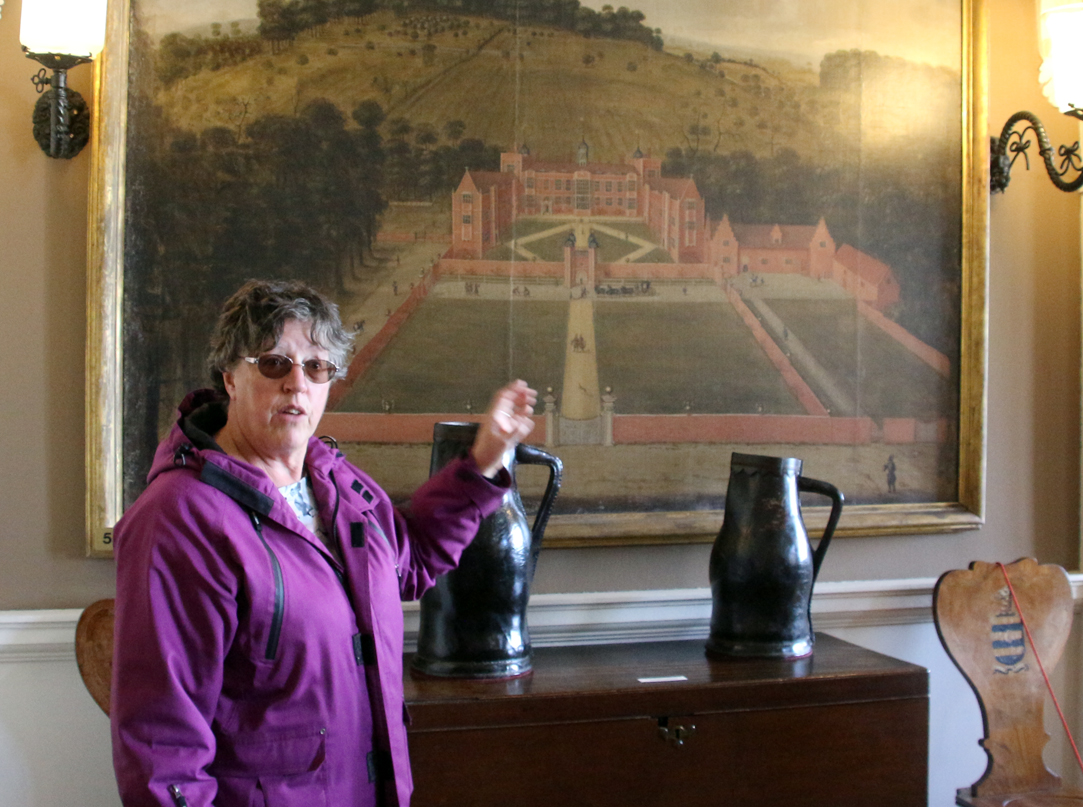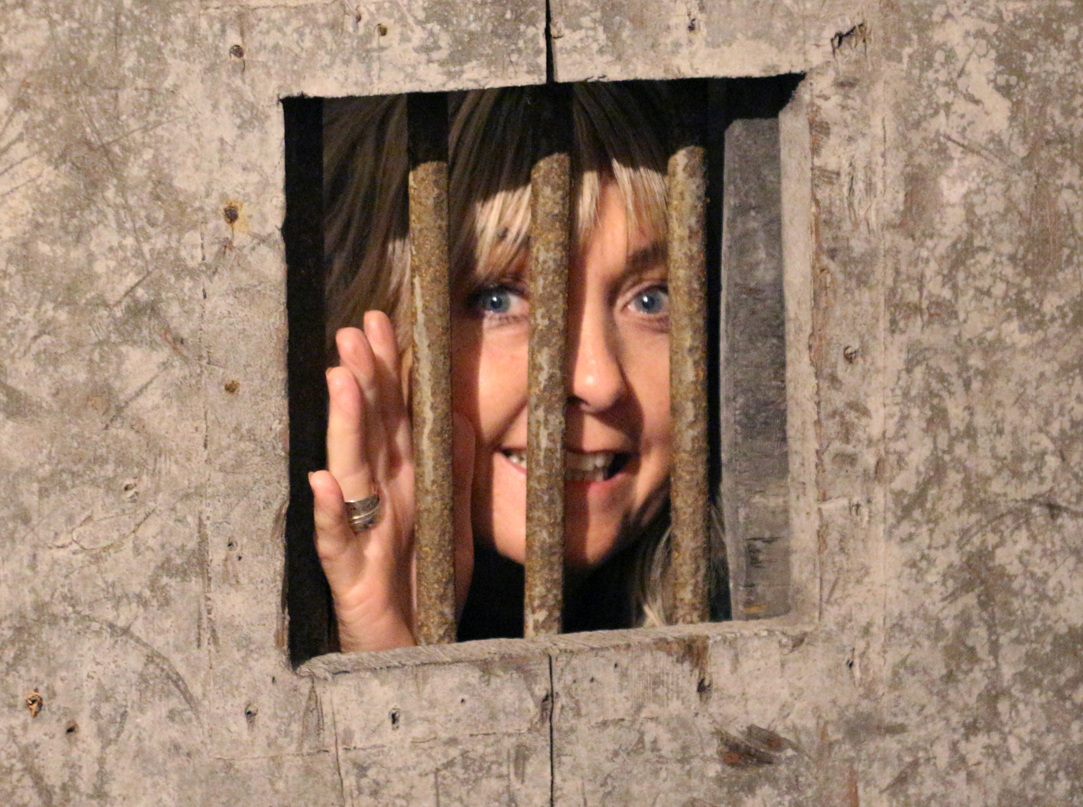 AUTUMN CLOUT



Our next club competition is the Autumn Clout in October.
Clout archery is a form of archery in which archers shoot arrows at a flag (known as "the Clout") from a relatively long distance and score points depending on how close each arrow lands to the flag.
Scoring zones are defined by maximum radii from the flag pole.
A lot of practice has taken place over the past two weeks.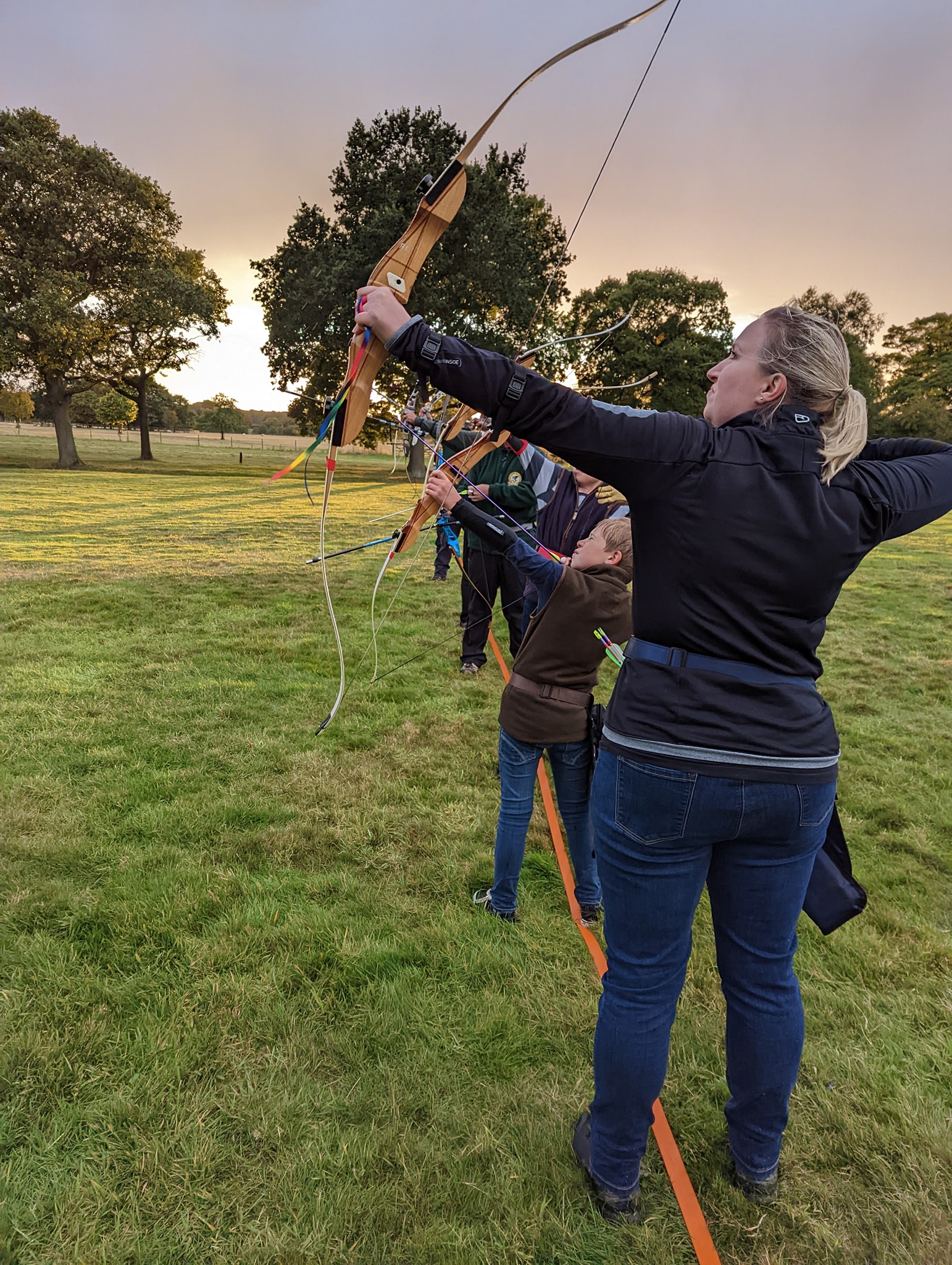 11th SEPTEMBER 2022

Well done to all those who took part in the End of Season and New Beginners Competition all finished off with some delicious cake.

Lincoln Longbow Competition
Eight archers from BCCB attended the event on 11th September 2022. It was a well organised event and several members did very well in achieving excellent scores.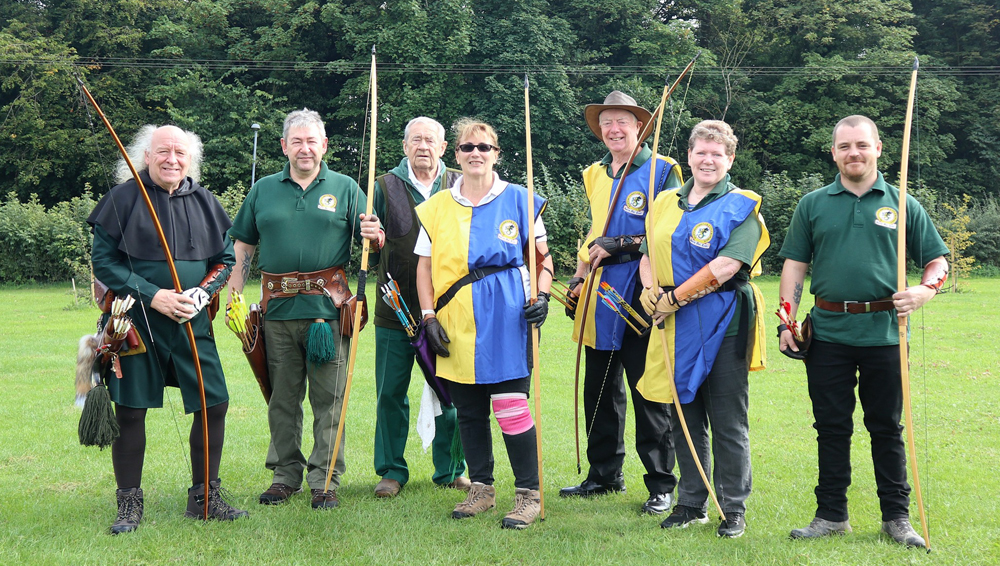 East Riding Competition 7th August 2022
A great day's shooting saw archers representing 9 different archery clubs take part in the competition at 40, 50 and 60 yards.
Well done to the archers who won prizes and to all who competed, looking forward to seeing you again next year.